Introduction
For a long time, professional photographers have faced a blunt choice. You can get a camera with great resolution, like the Nikon D810, Canon EOS 5DS or Sony A7R II, but no real speed, or you can get a high-speed specialist like the Nikon D5, EOS-1D X II or Sony A9, but you then have to compromise on resolution. Maybe you even end up having to buy one of each! We haven't forgotten the Sony A99 II, but Sony's Alpha SLT system has yet to establish itself as a viable, forward-looking proposition for pro photographers.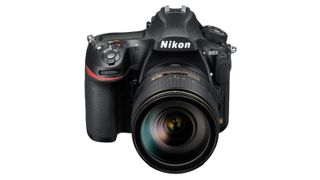 This is why the new Nikon D850 is such a big deal. It doesn't just raise the bar for resolution, it delivers a continuous shooting speed to rival a dedicated sports camera. At last, this is a professional DSLR that really can do anything. What's more, this blend of speed and resolution is just one facet of a camera that could be Nikon's most important new model for years.
Nikon has a number of photography genres in mind with the D850, including nature and landscapes, weddings, fashion and sport. In fact, this camera's abilities are so wide-ranging that it could probably do anything, and it's only the contrast-based autofocus in live view mode that stops it being one of the best 4K cameras for filmmaking too.
Features
So let's look at these specifications properly. First, there's the new sensor, which has an effective resolution of 45.7MP – 25% more than the ground-breaking Nikon D810.
The D850's sensor has been designed with no anti-aliasing filter so that it can capture the finest possible detail. This is going to place heavy demands on both your lenses and your technique, as we'll see later.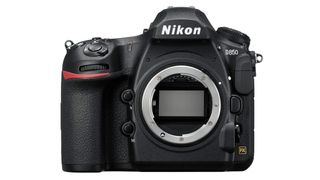 And then there's the maximum continuous shooting speed of 9fps at full resolution, and with a buffer capacity of 51 uncompressed 14-bit Raw files. That is quite amazing, although here there are a couple of caveats.
The first is that you need the optional MB-D18 Multi-Power Battery Pack and EN-EL18B battery (as used in the Nikon D5) to achieve this speed. Without the grip, the camera can only shoot at 7fps – though that's still impressive for a camera that has this level of resolution.
The second is that the quoted raw buffer capacity is also a 'best-case' figure at 7fps (not 9fps) and with the right memory cards.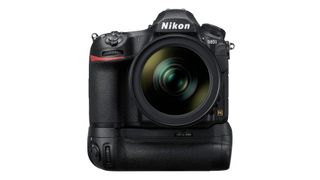 The D850 comes with two very fast card slots – one for XQD cards, one for UHS-II SD cards – and you'll need fast cards to go with them if you want to get anywhere near the quoted buffer capacity. And if you do get the MB-D18 grip and EN-EL18B battery for 9fps shooting, you won't get the same Raw buffer capacity – see the Performance section for more on this.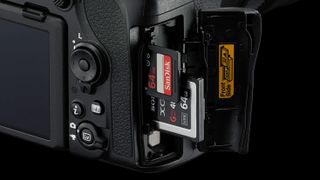 And while the D850 does achieve an extraordinary blend of resolution and speed, it can't quite carry this through into a high ISO range. The new sensor has a back-illuminated design and gapless on-chip microlenses, but inevitably the photosites are smaller than the Nikon D5's, for example, and the ISO range is lower.
It's still pretty good, going from ISO 64-25,600 is standard mode, and offering ISO 32-102,400 in expanded mode – and Nikon has used its powerful EXPEED 5 processor to help with noise control – but you wouldn't choose this over a camera like the D5 for extreme low-light photography.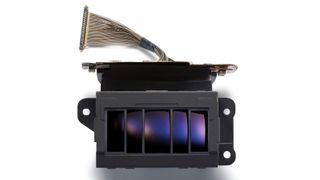 The Multi-CAM 20K AF sensor is powerful but its coverage does not extend to the edges of the frame – but you can always switch to Live View, and although this still uses relatively slow contrast autofocus, the new tilting touch-screen display is now much more useful. You can set it up for touch focus and even touch shutter operation, and a new Pinpoint AF mode helps you identify tiny targets, which is important given this camera's level of resolution.
The Live View mode has another trick – a silent photography mode where the D850 switches to its electronic shutter and can shoot without making any noise at all. What's more, because there's no mirror or shutter movement, there's less risk of mechanically-induced blur. You can shoot at up to 6fps at full resolution in this mode – or at an amazing 30fps at a reduced resolution of 8 megapixels.
This is perfect for sports where cameras are usually banned at key moments, for theatrical performances and weddings, where a clattering shutter would just spoil the moment.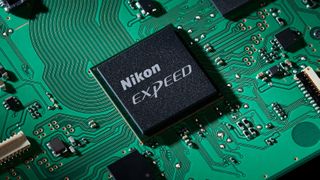 We also need to talk about video. The D850 shoots 4K UHD video, as we all expected it would, but it uses the full sensor width to do so. This means that your lens focal lengths stay the same and you no longer have to juggle with irritating crop factors.
As well as regular 4K video, the D850 can capture and process 4K time-lapse movies in-camera, or stunning 8K time-lapse movies with silent interval timer shooting, though you will have to use external software to combine 8K frames into a movie.
There's more, including an in-camera multiple exposure overlay mode for creating multi-image composites of moving subjects, a new 1:1 image ratio for square shots and in-camera raw batch processing, but we especially need to mention the battery life.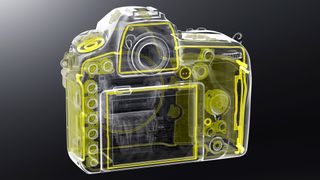 The D850 uses the same EN-EL15a battery found in other high-end Nikons, but where you'd expect the D850 to be a power-hungry ogre, it's actually extremely frugal. According to Nikon, it will eke out 1,840 shots on a single charge, and that is truly impressive.
The D850 is not as big and heavy as a professional sports camera like the Nikon D5 or Canon EOS-1D X II, but it's still a pretty hefty camera – especially when fitted with one of Nikon's constant aperture professional zooms like the 24-70mm f/2.8.
But the controls are classic Nikon, so if you've already used one of Nikon's pro DSLRs, you could pick this one up and start shooting straight away. If you're swapping from Canon or another brand it might take a little longer to get to grips with Nikon's sometimes idiosyncratic control layout.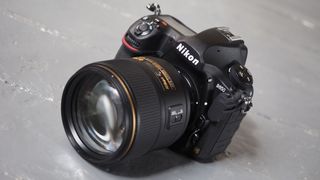 It's not immediately obvious when looking through the viewfinder that this is Nikon's largest viewfinder yet (it is), but it is big, bright and clear and a reminder that even in an market where mirrorless cameras are gaining ground, there's still a lot to be said for a classic optical viewfinder.
There is obviously some blackout during high-speed continuous shooting, but it doesn't stop you keeping fast-moving subjects in the frame and it doesn't have the stuttery lag of many electronic viewfinders at high frame rates.
Autofocus is fast and positive, though the speed of acquisition will also depend on the lens you're using and its autofocus actuators. The small thumbstick on the back of the camera is in the perfect position to find it by 'feel' so that you don't have to take your eye from the viewfinder to change the focus point.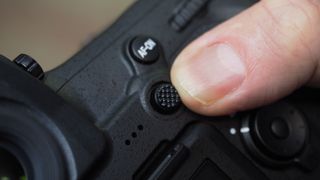 The Live View mode is activated by a button on the back, with a lever for switching between stills mode and video. Like other Nikon DSLRs, the D850 uses regular contrast autofocus, which is sluggish compared to Canon's Dual Pixel CMOS AF and Sony's hybrid AF systems, though it does feel a little quicker in this camera than we're used to with Nikon DSLRs. It's possible the D850's powerful EXPEED 5 processor has something to do with this.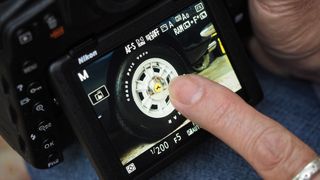 The rear screen's high resolution creates a super-sharp image for Live View photography and the touch-focus option is simple and intuitive to use. You can also set the camera to touch-shutter mode so that it takes a picture as soon as focus is achieved, though most photographers would probably prefer to separate the focus and shutter actions so that they have a moment to check the camera has acquired focus successfully.
The tilting display is another bonus, and while you wouldn't use the D850's Live View mode for fast-moving subjects, it's a really pleasant tool for more considered and precise tripod-mounted photography.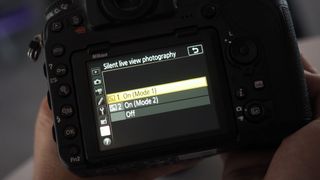 If you're planning on doing a lot of action photography or extended portrait format sessions, the MB-D18 grip would be a very smart investment. It takes the D850 up to the size and bulk of a Nikon D5 or EOS-1D X II, but does offer faster continuous shooting and greatly extended battery life (with Nikon's EN-EL18b battery) as well as a handy set of duplicate controls for vertical shooting. It fits on very neatly, but doesn't quite offer the 'seamless' design of the D5.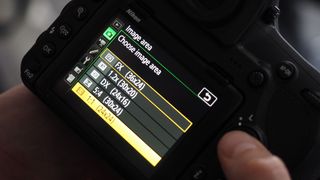 The D850 has a number of headline features, but its resolution is almost certainly at the top of the list – and here there's both good and bad news.
The good news is that this camera is capable of capturing spectacular levels of detail. The bad news is that you're going to have to work pretty hard to achieve it – and that's because this camera's resolving power is so high that any lens softness, focus error, or camera movement is going to be obvious. If you're a pixel-peeper you're in for a tough time because this camera will highlight the tiniest error in your technique – and this is a camera that's going to attract pixel-peepers.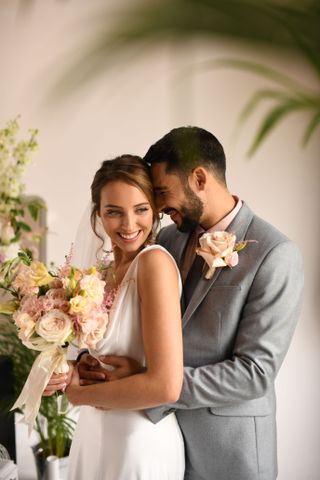 It also highlights the fact that depth of field is not a fixed and definite thing. In reality, there is only ever one plane of sharp focus in a picture, regardless of lens aperture, and 'depth of field' is simply an acceptable level of sharpness behind and in front of this plane which you can increase with smaller apertures. With the D850, perfectly focused detail is so sharp that any drop-off in sharpness becomes visible quite quickly.
If you want to exploit what this camera can achieve, you might need to stop thinking about depth of field in the way you have done and start thinking about what key element of the scene you need to be exactly in focus.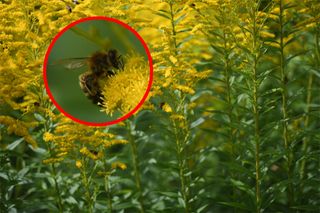 As part of our lab tests, we also test resolution, and the news here is that the D850 is 'off the scale' – it out-resolves our test chart in a way that we've only ever seen before from 50-megapixel medium format cameras (and the Canon EOS 5DS). If you're wondering whether the D850 can out-resolve the mighty D810, you have your answer – yes it can. The difference isn't large, but it's visible.
The colour rendition is exactly what we've come to expect from Nikon DSLRs – rich but natural-looking. The provision of three different Auto white balance options might seem a little unnecessary but it could prove useful to photographers always shooting in a specific set of conditions.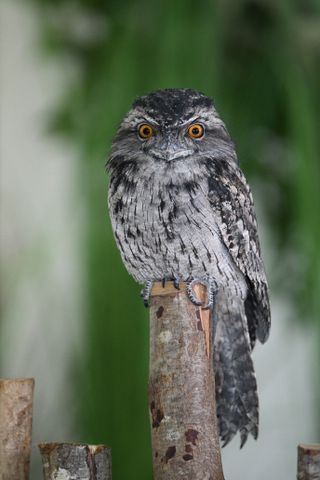 The D850's JPEGs do start to smooth over and show a little more noise at higher ISO settings, but it's very easy to fall into the trap of judging these images at 100% magnification on-screen and overlook the fact that these are huge files that will never be examined this closely under normal viewing conditions. The D850 is not designed as a low-light specialist, but the image quality holds up well when you do need to increase the ISO.
The autofocus system is Nikon's best yet, and also found in the D5 and D500. We haven't yet had a chance to try it out in anger on a high-speed action subject, but if it works as well as it does on the other two models it's unlikely to disappoint. However, the exposure area doesn't extend to the edges of the frame by any means, so subjects which are way off-centre could be trickier.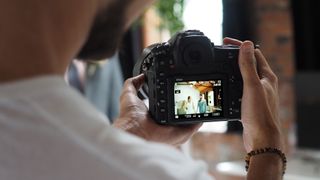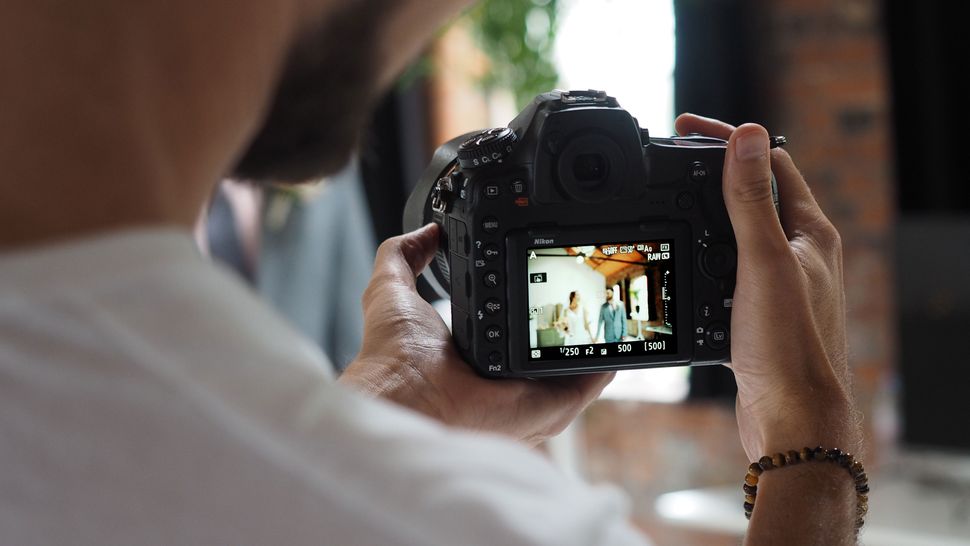 You can switch to Live View, of course, but Nikon still uses a simple contrast AF system which is certainly precise, but also slow. The Live View mode is probably best kept for tripod shots.
Technically, you don't need any special memory cards to make use of the D850's amazing resolution, but if you want to exploit its speed as well you will almost certainly need to upgrade your stock of cards.
Achieving the 7/9fps frame rate is not the problem, it's how long you can sustain it that's the issue. We could not get the recommended 64GB Sony QXD card (maximum write speed 440MB/s) so we tried our fastest Sony UHS-II SD card, write speed of 299MB/s, and that started to slow down after 30 RAW shots at 7fps.
But we also tried a Lexar Professional 440MB/s XQD card and that made a big difference, coming within a whisker of Nikon's own claims for raw buffer capacity – but this is at 7fps.
Shooting at 9fps changes things considerably. As you'd expect, the rate of data capture is much faster, and even the fastest memory cards can't keep up. In our tests with the fast Lexar XQD card we achieved around half the raw buffer capacity at 7fps – specifically, 23 14-bit uncompressed raw files, the same number of lossless compressed raws and 30 14-bit compressed raw files.
It's a reminder that you seldom get something for nothing, and that the D850's spectacular combination of resolution and speed has only be achieved by driving image processing and memory card tech to its very limits.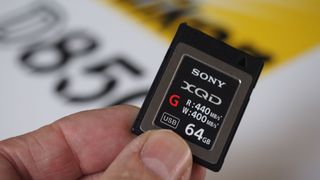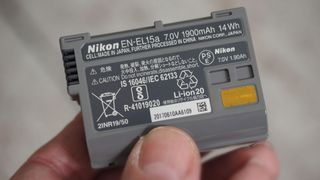 To put this in perspective, though, it's amazing that a 45.7MP camera can capture images at 9fps in the first place, without carping about how many 14-bit Raws it can capture before slowing down – and you can always drop back to 7fps or shoot JPEGs or 12-bit Raws instead.
The D850's mechanical performance is terrific, right from its autofocus through to its continuous shooting speed and buffer capacity. Its image quality is even more impressive, building on the reputation of the D800 and D810 for amazing resolving power and overall image quality.
With a camera this complex and this capable it could take weeks to fully understand its capabilities and strengths, but in the time we've been able to spend with it so far, we're already very impressed.
Nikon D850 specifications
Sensor 45.7MP FX-format CMOS (35.9 x 23.9mm)
Focal length conversion 1x
Memory 1x XQD, 1x SD/SDHC/SDXC (UHS-II)
Viewfinder Optical pentaprism, 100% coverage
Max video resolution 4K UHD 3840 x 2160 at 30/25/24p
ISO range 64-25,600, expandable to 32-102,400
Autofocus points 153-point phase-detection AF, 99 cross-type
Max Burst rate 7fps (9fps with grip)
Screen Tilting 3.2-inch touchscreen, 2,359k dots
Shutter speeds 1/8000 sec to 30 sec, bulb, time
Weight 1,005g (body only, with battery and memory card)
Dimensions 146 x 124 x 78.5mm
Power supply EN-EL15a lithium-ion battery (supplied)
Nikon D850 verdict
The Nikon D850 delivers all the image quality, handling and features we love in the D810 and then some. Its ability to capture the finest detail is exceptional and its continuous shooting speed is remarkable for a camera with this resolution.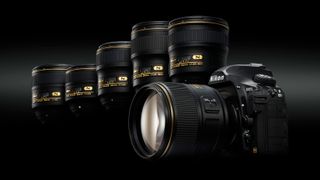 The D850 is aimed at an advanced amateur and professional readership which will undoubtedly look at other options too, of course. It's closest rival from the Canon stable is the EOS 5D Mark IV, but the D850 outclasses the Canon for resolution, continuous shooting speed and – crucially – full-frame 4K video.
The EOS 5DS is in the running too, of course, but only for resolution. Sony's A7 and A9 cameras are still split according to resolution (A7R II) or speed (A9), and although Sony's A99 II SLT (Single Lens Translucent) model matches the D850's combination of speed and resolution, it doesn't have the system backup nor, perhaps, the Nikon system's long term future. For now, the D850 really does look to be in a class of its own.
Read more
Nikon D850 vs Nikon Z7