It has long been a criticism of Micro Four Thirds that the images taken by smaller sensors can't possibly compare to those taken by full-frame rivals. Here's the thing, though: the Olympus OM-D E-M1X can produce bigger files than a Canon 5DS/R. Bigger files than a Nikon D850. In fact, not only can it produce bigger files than any full-frame camera, it can produce bigger files than the current medium format cameras from Fuji and Leica.
Among its many tricks, Olympus' newest system has an improved High Res Shot mode capable of capturing 80MP images. And if that doesn't drown out the narrative that Micro Four Thirds isn't as capable as full-frame, then the vast swathe of other features packed into this remarkable camera are just as apt to do the talking.
Rather than a direct replacement for the flagship Olympus OM-D E-M1 Mark II (launched December 2016), the company is calling the E-M1X "flagship reimagined". It has been re-engineered, inside and out, to meet the rigours of professional photography, with the most obvious difference being an ergonomic one. The camera boasts an integrated vertical grip and dials, as well as twin joysticks and C-lock lever – all features new to Olympus design sensibilities, giving the body the same pro form factor as the Canon EOS-1D X and Nikon D5.
Note: While a number of our sample images were shot using pre-production firmware, our lab tests were conducted using a retail-boxed camera.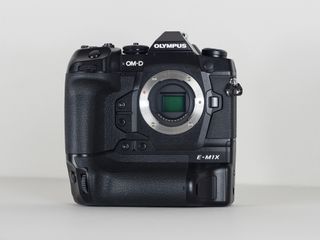 Olympus OM-D E-M1X: Specifications
• Sensor: 20.4MP four thirds Live MOS
• Image processor: 2x TruePic VIII
• AF points: 121 cross-type on-chip phase detection
• ISO range: Low to 25,600 (ISO200 base)
• Max image size: 7,776 x 10,368
• Metering modes: ESP, spot, centre weighted, highlight, shadow
• Video: C4K at 24fps, 4K at 30fps, 1080p at 120fps
• Viewfinder: EVF, 2.36m dots, 0.84x mag
• Memory card: 2x UHS-II SD
• LCD: 3-inch fully articulating touchscreen, 1037K dots
• Max burst: 60fps
• Connectivity: Wi-Fi, Bluetooth
• Size: 144.4mm x 146.8mm x 75.4mm (body only)
• Weight: 849g (body only; 997g with 2x batteries and 2x SD cards)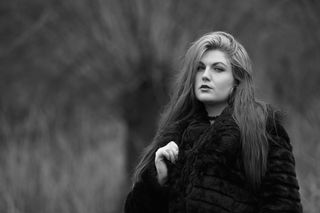 80MP High Res Shot
The E-M1X literally doubles the power of the Mark II, packing a pair of TruePic VIII processors to provide serious computational heft, and this is what drives the improved High Res modes. Using the same sensor-shift method as the previous model, it now delivers 80MP images when the camera is mounted on a tripod. However, an all-new technology has been incorporated; by taking up to 16 shots, using the second processor to balance the stabilisation between them, the E-M1X also the ability to capture 50MP images handheld.
This is an absolute game changer. The 80MP files (not rendered as jpgs, but as 7,776 x 10,368 Olympus raw files) are stunningly detailed, and offer a medium format resolution for shooting static subjects. The 50MP handheld files, though, are arguably even more impressive. No longer do you and your subject have to be absolutely still, making this an option for everything from portraits to street photography. Images take about ten seconds to process, so the trigger-happy will need to slow down, but considered shooters will fall in love with High Res Shot.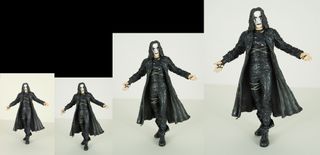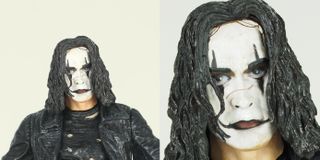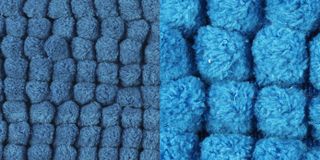 Dual TruePic VIII processors
The twin processors power the new intelligent subject detection autofocus system, too. Using 10,000 reference images per subject, Olympus' engineers built a formidable AI program that can automatically and track motorsports, airplanes and trains. The redesigned smart AF also enables you to customise the shape, size and arrangement of the 122 cross-type points, using a programmable grid system where you can build your own Tetris-esque focus patterns.
There are plenty more clever tricks made possible by the doubled processing power. One of the most intriguing is the Live ND feature, which incorporates slow shutter speed effects without the need for external ND filters. This enables you to to apply up to 5 stops of a slow shutter effect, which can be viewed through the viewfinder or on the touchscreen as you're taking the image, so you can see a live simulation of your blurry waterfall or velvety waves before you click the trigger.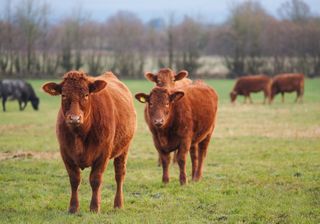 7.5EV stops of image stabilisation
Perhaps most impressive of all, though, is the in-body image stabilisation. Already considered the industry leader in this field, Olympus partnered with Epson to develop a new gyroscope and algorithm that's nearly five times more accurate at detecting camera shake. This affords the E-M1X an astonishing of 7.5 shutter speed stops of image stabilisation when paired with compatible lenses in Sync-IS mode – a full stop more than that of the E-M1 Mark II. (With non Sync-IS lenses, it retains Olympus' rock-solid 5 stops of stabilisation.)
Having such powerful stabilisation is a boon for videographers, with three options for movement compensation. The E-M1X can record in Cinema 4K at 24fps, 4K up to 30fps and 1080p at 120fps, and now supports log shooting with the OM-Log400 profile, providing a great deal of flexibility for post production and colour grading. It's may not quite steal the Panasonic GH5's crown in the video stakes, but it's a very solid suite of features for a stills-first camera.
The E-M1X also integrates the field sensor systems from Olympus' Tough line of all-weather and action cameras. This includes a GPS, barometer, compass, temperature sensor and manometer, which can capture virtually every detail of the location and conditions where your images were captured. More than just bloated EXIF data, information such as elevation and camera direction can be immensely useful for serious outdoor shooters cataloguing their images.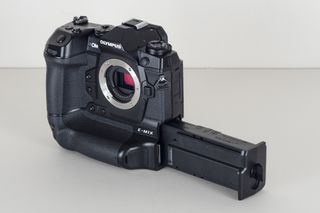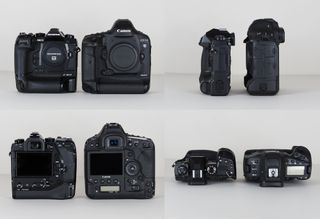 Olympus OM-D E-M1X: Build and handling
Since Olympus has traditionally produced Micro Four Thirds cameras that are as compact as possible, it's a bit of a shock to pick up the E-M1X for the first time. In truth it's almost identical in size to an E-M1 Mark II with the battery grip attached, but it still feels unexpectedly big – though only in the same way that a Canon EOS-1D X does after you've been handling a 5D. And that's the key: the E-M1X is big for an Olympus camera, but compared to rivals in its class such as the 1D X (which is twice as heavy) it's still compact and very lightweight – especially when you attach the lighter lenses.
The E-M1X is built to pair with Olympus' line of Pro lenses – the f/1.2 primes with their "feathered bokeh", the formidable f/2.8 zoom lenses, and particularly the 12-100mm f/4 (24-200mm equivalent), 300mm f/4 (600mm equivalent) and the upcoming 150-400mm f/4.5 (with a built-in teleconverter increasing the range to 1000mm, making this a 2000mm equivalent). These balance beautifully on the larger body, and the latter three benefit from the Sync-IS 7.5 stops of stabilisation .
The dials have now been recessed into the body, rather than being exposed as they were on the E-M1 Mark II. They feel just as sturdy and responsive as before, but being embedded makes them more protected and less apt to accidental nudging or movement. The vertical grip incorporates its own dial and shutter, as well as a second joystick. Clicking this will re-centre your AF points, though the camera can be set so that your AF point returns to a default position when you reorient the body – a very welcome feature.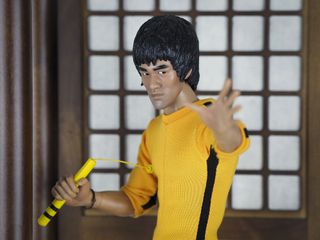 Your focus point can still be moved by dragging the touchscreen while you shoot through the viewfinder, but the addition of the joysticks will be a boon to seasoned Olympus shooters – as will the dedicated ISO button that now resides on top. Another change to the top is on the control dial, where the iAuto and Art Filters have been removed since these aren't features that pros need such prominent access to. They're replaced by Bulb mode, bringing Olympus' brilliant long exposure modes to the fore.
The robustness of this camera is quite something to behold. Olympus boasts that the E-M1X features the world's best freeze proofing, water proofing and dust proofing. Indeed, a new supersonic wave filter oscillates at over 30,000 times per second to eliminate dust, reducing the possibility of particles spoiling an image by a factor of 10. The shutter life is rated at 400,000 actuations, meaning that this really is a camera built to last.
Fittingly, the protective hatch on the dual battery cartridge was inspired by the Tough cameras. It houses two BLH-1 batteries (the same as the Mark II), which are good for 2,580 shots. A full recharge of both batteries takes just two hours, and yes – you can charge them both in-camera using a USB cable.
Olympus has also listened to the feedback about its infamously labyrinthine menus, and offered an ingenious solution: you can now create your own. With the My Menu feature you can customise up to five of your own menus, each with thirty different functions – simply hold the record button and press OK to drop a function into your given My Menu slot.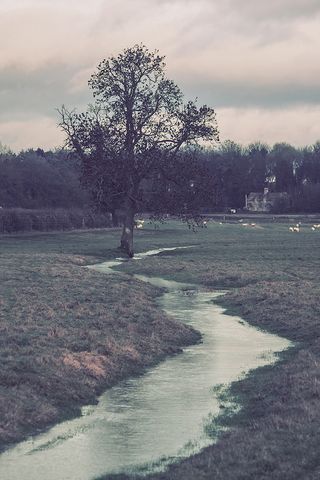 Olympus OM-D E-M1X: Performance
The E-M1X feels like a well-crafted tool, and the images it produces are superb. As with all Micro Four Thirds bodies you'll want to keep your ISO as low as possible (though with the benefit of such powerful IBIS, you shouldn't need to push the ISO as aggressively as a DSLR), but files are sharp and retain plenty of detail in the shadows and highlights. The extra punch of that second processor produces best-in-test dynamic range (see 'Lab tests' below), and shooting with this camera you can tangibly feel the raw speed and power that's at your fingertips.
The E-M1X retains the same blistering performance as the Mark II, aimed squarely at the needs of wildlife and sports photographers. It boasts 60fps raw burst shooting with locked AF, 18fps burst with AF tracking, and the fantastic Pro Capture mode that records 35 frames – including the 15 before you fully depress the shutter, so you don't miss that critical moment by being a hair too late on the draw – now without any blackout between frames.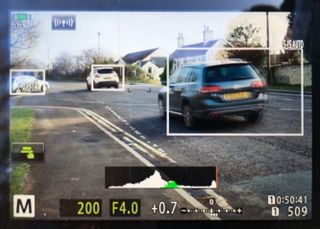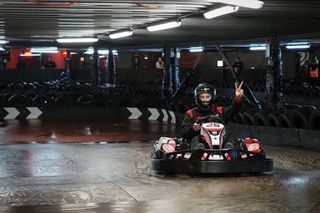 Those specs have been significantly bolstered by the new AF systems. While the Mark II's C-AF Tracking could be inconsistent in certain situations (though the standard C-AF mode remains exceedingly reliable), the E-M1X' intelligent subject tracking looks poised to be a real game changer for action photography. Our tests tracking cars and trains proved that the camera is a dab hand at recognising, following and focusing on moving vehicles. It's an incredibly exciting technology and we can't wait to see what future developments might be in store.
Being able to customise the shape, size and grouping of the phase detect AF points is another great innovation. If you're shooting three giraffes walking towards you, for example, you can cluster your points into three tall, thin vertical groups so that the camera knows exactly what to focus on. You can save these custom target modes and access them quickly by simply clicking the joystick and turning the front dial, so you can quickly switch without your eye leaving the viewfinder. Like everything else about the E-M1X, it's seriously clever stuff.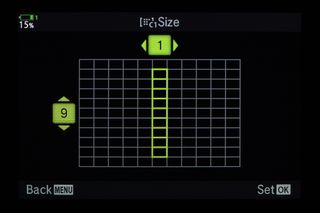 There will be criticisms made of a few aspects of the camera. The fact that the E-M1X uses the same 20.4MP sensor as the E-M1 Mark II shouldn't really be counted against it, since this is an iteration of the previous model, but it may be worth bearing in mind if you expect your £2,799 to buy you the most cutting edge sensor (even though for all intents and purposes, since this "same old" sensor now delivers 80MP images, it's a effectively a new one).
Another critique might be the electronic viewfinder, and Olympus' choice of its traditional 2.36 million-dot LED rather than a higher resolution LED or OLED display. For the price point, though, more modern tech (even a bump to 3.6 million dots, a la Panasonic) might have been nice, but again – this is a refresh of the E-M1 Mark II, so the same base tech is to be expected. And the EVF didn't once impede our ability to take or review images; it worked brilliantly in the E-M1 Mark II, and it doesn't work any less well simply because it's not as new as it once was.
A justified criticism can be levied at the depth of field, which is simply one of the physics-based limitations of the Micro Four Thirds format. The smaller sensor has a 2x crop factor so, just as you double the focal length to get a full frame equivalent, you double the depth of field as determined by the aperture. So an image shot at f/1.4 on Micro Four Thirds lens will have the equivalent depth of field as one shot at f/2.8 on a comparative full frame lens.
In short, your pictures will have comparatively less background blur. And it's down to you to decide whether or not a photograph's merit is solely determined by how blurry the background is. For what it's worth, though, here's a typical image we shot on the E-M1X – the background looks blurry enough to us, and is certainly as blurry as anything we've shot on a full frame camera, but if less depth of field is a deal-breaker for you then it's worth bearing in mind.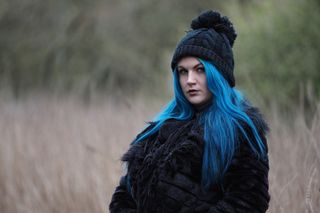 Olympus OM-D E-M1X: Lab tests
Resolution:
The E-M1X can't quite match the Canon and Nikon's raw file sharpness in our lab tests, but switch to the amazing High Res Shot mode and the Olympus easily scores 40 up to ISO 400 and only drops to 34 at the setting's ISO 1600 limit.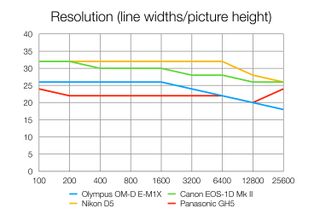 Signal to noise:
Image noise is marginally more visible at lower sensitivities than it is in the Canon and Panasonic's shots, but the E-M1X gains ground at ISO 3200 and goes on to produce the cleanest images of all at ISO 25600.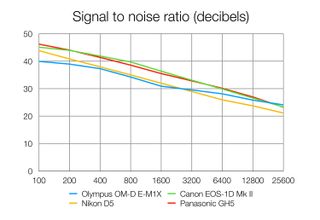 Dynamic range:
Olympus has clearly tuned the E-M1X to give the best possible dynamic range. Though the Canon makes it a close race, the new Olympus reigns supreme at almost all sensitivities and is particularly strong up to ISO 3200.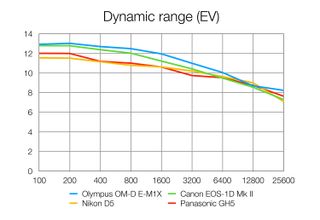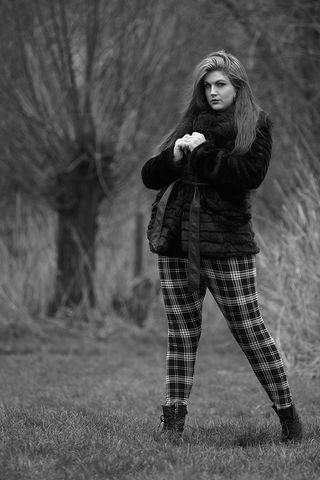 Olympus OM-D E-M1X: Verdict
In an industry where innovation is often limited to 'more megapixels', this camera has more brilliant new features than we've seen in a very long while. If size isn't a factor, this is undoubtedly the ultimate Micro Four Thirds camera. And, if you ignore the narrative about sensor size, this is arguably the ultimate mirrorless camera, period.
No doubt some will balk at the price "for a Micro Four Thirds camera", but when you consider everything this body does – and all the things that no other camera is capable of – the £2,799 RRP seems quite justified.
Like its predecessor, the Olympus OM-D E-M1X is (along with its lenses) a fraction of the size, weight and price of professional DSLR counterparts. It has more megapixels, can shoot medium format-sized images, has faster burst rates, unmatched image stabilisation, more robust weather proofing… its specs blow the pro bodies out of the water, and it offers more features than any other mirrorless camera.
It's a very niche, pro-oriented camera, but pro shooters have a serious new contender to consider. And Olympus just proved that Micro Four Thirds is here to stay.
Rival cameras
Canon EOS-1D X Mark II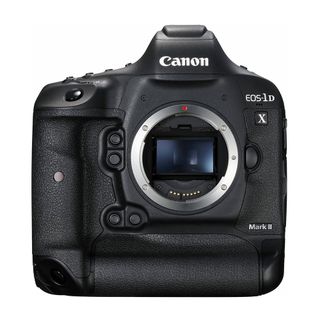 The 1D X is the tool of choice for many pros, but it's nearly twice the cost and one-and-a-half times the weight of the E-M1X, with no stabilisation, slower burst rates, less functionality and fewer megapixels (20.2 to the Oly's 20.4).
Nikon D5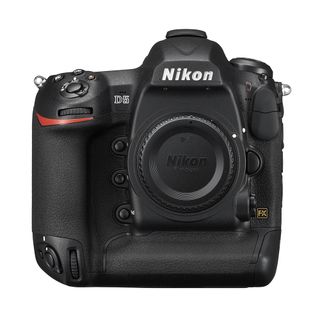 Like the Canon 1D X the Nikon boasts better ISO performance than the E-M1X (though you don't really need to use high ISOs with image stabilisation), but it likewise lacks an electronic viewfinder or a screen that moves in any way.
Panasonic Lumix GH5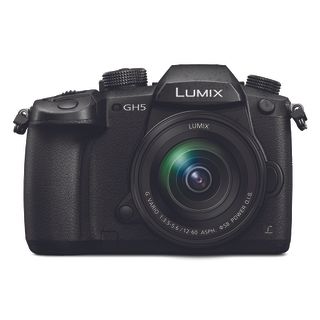 While it's not a pro body, Panasonic's breakthrough GH5 is a formidable hybrid camera whose video specs made it the preferred option for many videographers. It still holds the slight edge in this regard, but the E-M1X is close.