For all the exciting new kit and technological innovations it ushered in, it's difficult to look at 2019 without feeling a bit of a pit in the stomach. The year started off with the starkest of prognostications, as Canon CEO Fujio Mitarai warned in January that the camera market would continue to contract for two years – and would ultimately shrink by as much as 50%, primarily due to the erosion caused by smartphone use.
Things only appeared bleaker in February, with the annual report by LensVid noting that the market has collapsed a staggering 84% since 2010. The lifeline identified by most manufacturers was to pare down production of lower end products (ie those most likely be made redundant by camera phones) and focus on higher-spec bodies – namely the kit favored by professionals and business users.
It also became clear that DSLR sales, in particular, were bottoming out. Mirrorless cameras officially came of age in 2018, when Canon and Nikon joined the full-frame party, but in 2019 it became undeniable that mirrorless cameras are no longer some quirky alternative to DSLRs; in much the same way as smartphones took over from flip phones and Nokias, mirrorless systems are virtually the new standard.
The issue of full-frame versus cropped sensors also became something of a non-issue in 2019, for two main reasons. Firstly, APS-C cameras continued to enjoy strong sales – to the point that Fujifilm's big cheese, Toshihisa Iida, not only dismissed Canon's grim predictions, but reminded everyone that the industry is much bigger than full frame.
That's also true in literal terms, too, bringing us to the second reason: medium format was even further democratized in 2019, with everything from GFX bodies to Hasselblads becoming more affordable than ever before. So those are the crib notes – here's a look at the major events as they happened over the past year…
JANUARY – Olympus OM-D E-M1X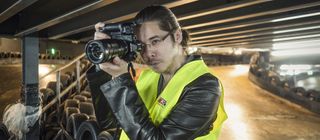 After a year of seeming inactivity, as it relocated its factory from China to Vietnam, Olympus released a new, flagship camera. The Olympus OM-D E-M1X is a pro body with ferocious speed (60fps!) and medium format resolution (up to 80MP), but it's very big and very pricey for a Micro Four Thirds system… though it's neither big nor pricey when compared to other professional cameras!
FEBRUARY – Canon EOS RP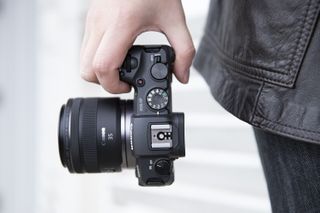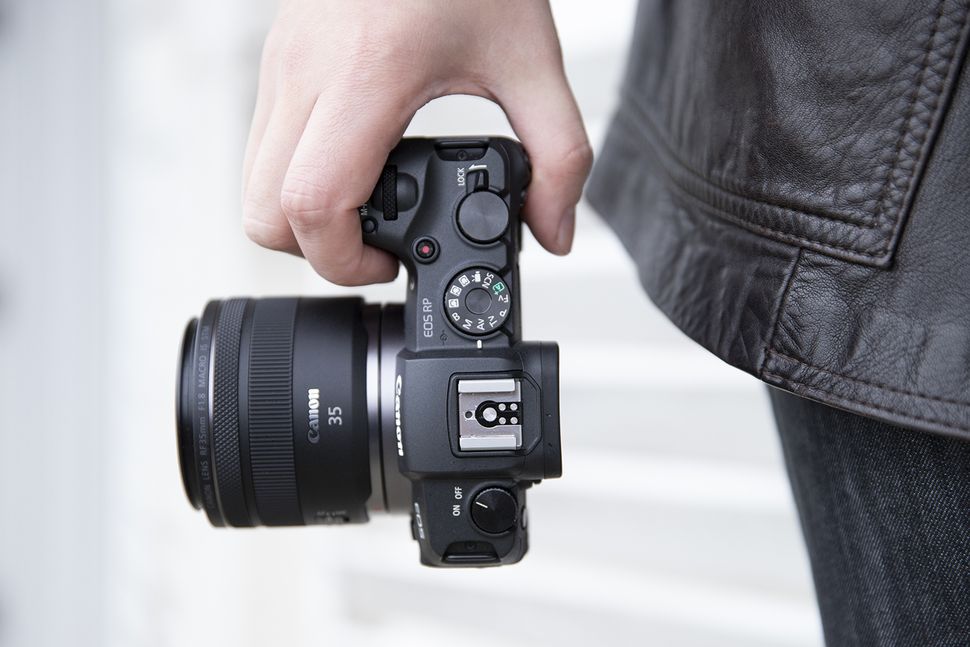 Everyone expected Canon to follow the launch of 2018's enthusiast-level Canon EOS R with a suped-up pro version (which the manufacturer has confirmed is in development). Instead, it was succeeded by the Canon EOS RP – the "P" standing for "popular", meaning that the camera (Canon's smallest and lightest full-frame) is intended for everybody. The pros will just have to wait!
MARCH – Fujifilm X-T30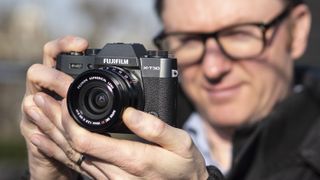 The manufacturer's first release of a busy year was the Fujifilm X-T30 – the successor to its best-selling enthusiast camera. As well as replacing the Fujifilm X-T20, it also imported some key features from the higher-specced Fujifilm X-T3 – and introduced the company's latest eye and AF tech.
MARCH – Panasonic Lumix S1 / S1R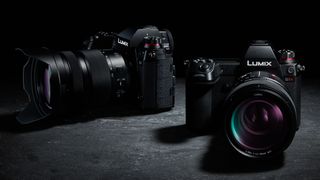 Panasonic announced its twin full-frame mirrorless models in 2018, but they didn't hit the market until early 2019. Making their debut at The Photography Show, the Panasonic S1 and Panasonic S1R are targeted at enthusiasts and professionals respectively – the latter boasting an imposing 47-megapixel resolution.
JUNE – Hasselblad X1D II 50C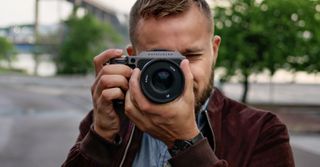 Hasselblad delivered medium format for the masses with the Hasselblad X1D II 50c – a cut-price, performance-boosted refresh of 2016's Hasselblad X1D-50C (the first ever mirrorless medium format camera). However, its 50MP muscle isn't quite as impressive in 2019 as it was 4 years ago – especially coming the month before…
JULY – Fujifilm GFX 100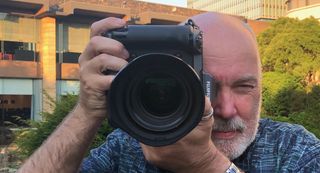 Just a month after the latest Hasselblad, the game-changing 100MP Fujifilm GFX 100 was unleashed. The camera doubles the X1D II's megapixel count, shoots uncropped 4K video across its enormous sensor, and is the first medium format camera to feature in-body image stabilization. It's 10,000 bucks, but it's an absolutely awesome machine.
AUGUST – Blackmagic Pocket Cinema Camera 6K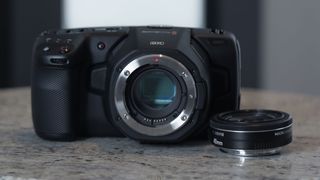 Blackmagic set new standards for videography with the remarkable Blackmagic Pocket Cinema Camera 6K. Unlike its predecessor, the Blackmagic Pocket Cinema Camera 4K, which uses a Micro Four Thirds mount and sensor, this version has a Super 35 sensor and Canon EF mount – and it delivers amazing performance.
SEPTEMBER – Nikon D6 (announcement)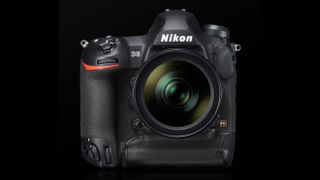 While it won't see release until 2020, Nikon got the jump on its rivals by announcing its latest flagship DSLR: the Nikon D6. In its rush, however, Nikon was unable to reveal any actual specifications (though we've heard plenty of Nikon D6 specs rumors) – while Sony actually released its own new flagship two months later.
SEPTEMBER – Canon EOS 90D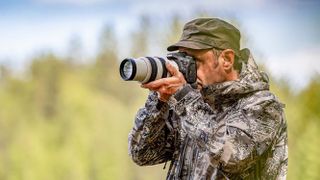 An unofficial amalgamation of the 80D and 7D lines, the Canon EOS 90D (and its mirrorless counterpart, the Canon EOS M6 Mark II) was the manufacturer's opportunity to debut its massive new 32.5MP APS-C sensor – which has more pixels than any Canon camera except the 5DS/R. Geared towards wildlife and sports shooting, the 90D breathed fresh life into the stale APS-C DSLR lineup.
SEPTEMBER – Panasonic Lumix S1H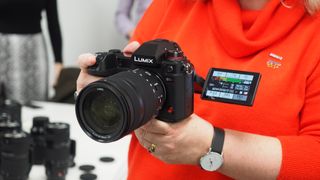 Arriving even later than Canon and Nikon to the full-frame mirrorless party, Panasonic pushed hard to bring its video-focused offering to market – the Panasonic S1H. This 6K beast is so capable that it has become the first mirrorless camera to be certified by Netflix as a primary ('A camera') for filming broadcast content.
SEPTEMBER – Phase One XT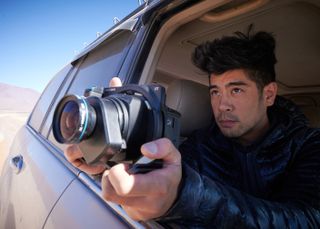 Even launching on the same day as the new iPhone 11 Pro couldn't steal the headlines of this £57,000 medium format camera! Combining the manufacturer's 150MP IQ4 digital back with a trio of Rodenstock lenses, the slimline Phase One XT system is arguably the ultimate field camera.
SEPTEMBER – Sony A7R IV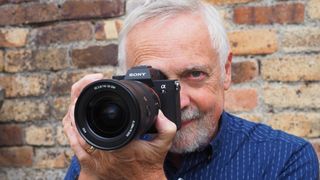 With its 61MP sensor, the Sony A7R IV is easily the highest resolution full-frame camera – and it even outguns the mighty Phase One, with whopping 240-megapixel images using Pixel Shift Multi Shooting! In pure specs terms, this is currently the best full-frame mirrorless camera.
OCTOBER – Canon EOS-1D X Mark III (announcement)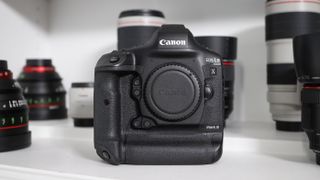 With Sony and Nikon announcing their newest flagship cameras, Canon unveiled its own latest pro body, set for release in time for the 2020 Olympics. The Canon EOS-1D X Mark III DSLR will feature "hybrid" mirrorless features, 20fps burst shooting, 4K 10-bit at 60fps, and autofocus with a deep learning algorithm.
OCTOBER – Sigma fp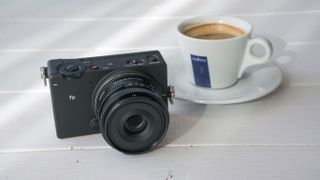 While Sigma noted that its 60.9MP Foveon-sensor camera won't arrive until well into 2020, the manufacturer shocked everyone with the Sigma fp – a modular camera system, comprising the smallest full-frame mirrorless body ever. A true concept camera, Sigma imagines it as 'what a camera could be'.
NOVEMBER – Sony A9 II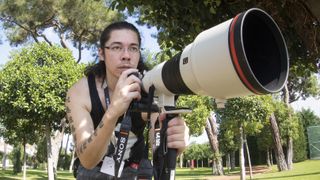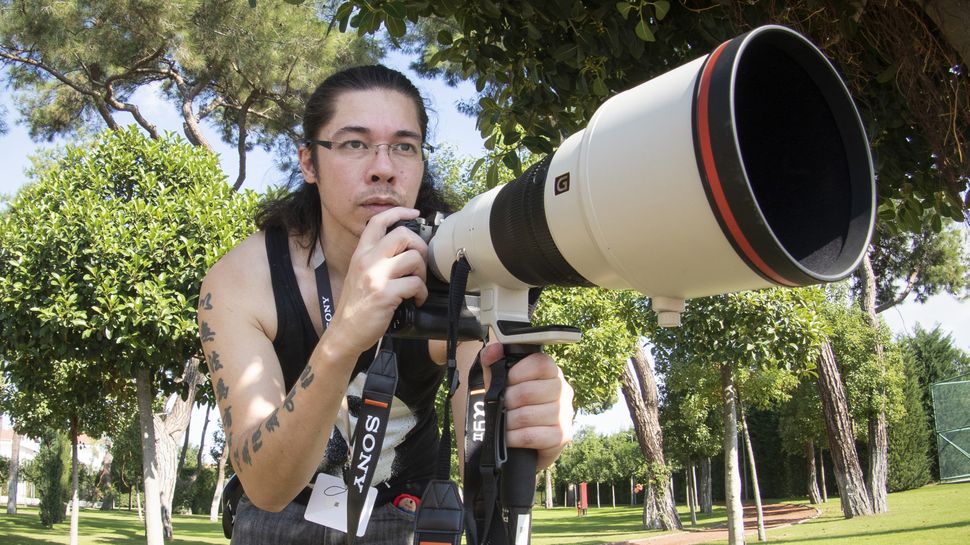 Not content with releasing a new high resolution body, Sony quickly followed with a new flagship professional camera that is similarly best in class. While on paper the Sony A9 II appears to offer incremental updates, in practice they are very much instrumental updates. The D6 and 1D X Mark III have a lot to live up to!
NOVEMBER – Fujifilm X-Pro3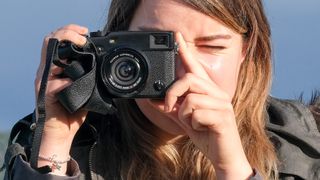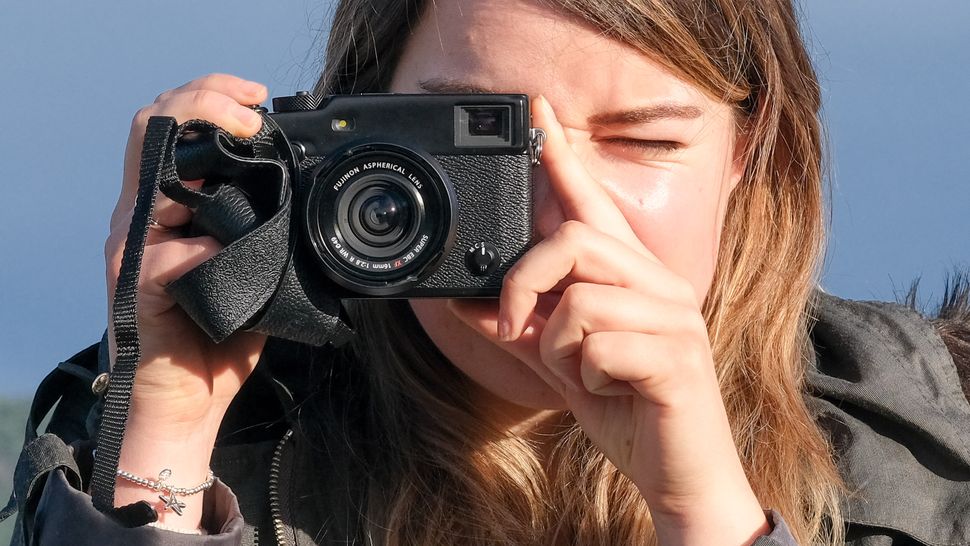 While the climate became clouded with the megapixel wars, and all the discussion about full-frame mirrorless, Fujifilm put the focus firmly back on the actual art of shooting, with its 26MP, APS-C professional camera, the Fujifilm X-Pro3 – which features a "hidden LCD", designed to put an end to chimping.
NOVEMBER – Olympus OM-D E-M5 Mark III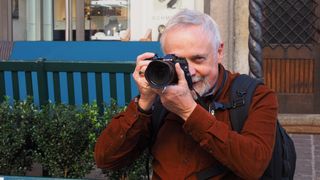 Olympus continued to climb out of hibernation with the latest iteration of its most important camera: the Olympus OM-D E-M5 Mark III. Packing many of the flagship features of the E-M1 Mark II into a mid-price body, it punches well above its (newly reduced) weight and reinvigorates the Micro Four Thirds landscape.
NOVEMBER – Nikon Z50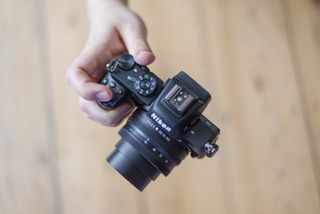 Nikon only released a single interchangeable lens camera in 2019: an unexpected addition to its Z-mount family, the Nikon Z50. Aimed at hobbyists and influencers, this compact body (and a new, compact pancake zoom) is the first APS-C body in the Z series and could open a whole new sector of the market for Nikon. In fact, such is its confidence that photographers will love the camera, Nikon is offering customers the chance to try it risk-free for 30 days!
NOVEMBER – Leica SL2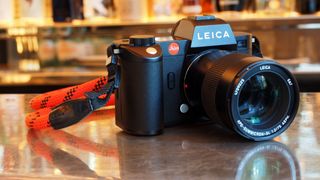 Often dismissed as toys for the rich, the latest Leica packs serious firepower. The Leica SL2 boasts a 47MP sensor, 5-axis stabilization and 147MP sensor shift images… which is suspiciously similar to the Panasonic S1R (and Leica certainly has a history of rebadging Panasonic bodies with higher prices). Still, like all Leicas, it's a highly desirable camera – and, unlike many Leicas, its highly competitive in the specs stakes, too.
The best of 2019
N-Photo Awards 2019: The best Nikon photo gear of the year
PhotoPlus Awards 2019: The best Canon photo gear of the year
Top camera phones of 2019
Best new books on photography in 2019
Sony in 2019
Fujifilm in 2019
Panasonic in 2019