Introduction
Hasselblad is best-known for its professional medium-format camera systems – and their £20K+ price tags – but the X1D is a radical new step. Its mirrorless design means it's a fraction of the size of a regular medium-format camera, and scarcely larger than a 35mm full-frame model. And while it's a long way from cheap, its price puts a Hasselblad within the reach of more professionals and well-heeled enthusiasts.
So what's the big deal about medium-format? It's all about image quality. At 50 million pixels, the X1D seems to have no inherent advantage over Canon's 50MP EOS 5DS, for example – but there's more to it. The bigger sensor means bigger photosites, which should mean less noise and a wider dynamic range – Hasselblad claims up to 14 stops.
The larger sensor also delivers a very different 'look', with a much shallower depth of field for any given effective focal length. The X1D has an unusual crop factor of 0.82x, so the 45mm f3.5 XCD lens supplied to us for review is equivalent to a 37mm lens on a full-frame SLR.
The design, look and layout of the X1D is also quite unique. This is a contemporary camera, built from milled aluminium to produce a strong and durable body. Round the back is a modern touchscreen display, which is just as clean and minimal.
The best 10 cameras for professionals
Hasselblad has launched a series of XCD autofocus lenses for the X1D (although its H System lenses work via an optional adaptor). Each lens has an integral leaf-type shutter – the X1D does not use a focal plane shutter. This means less vibration, plus flash synchronisation right up to the top speed of 1/2,000 sec.
We tested the camera with the 45mm f3.5 XCD and 90mm f3.2 XCD lenses; there's also a 30mm f3.5 XCD lens at time of launch, with other promised for the future. Prices range from £1,900 to £3,300 ($2,300 to $4,000) – within striking distance of the prices for top-spec full-frame prime lenses.
The X1D is very much a 'raw' camera. The JPEGs it saves are one-quarter size and designed for quick reference or sharing, not for final use. Instead, you use Hasselblad's own Phocus software, or third-party programs like Camera Raw, to process your images.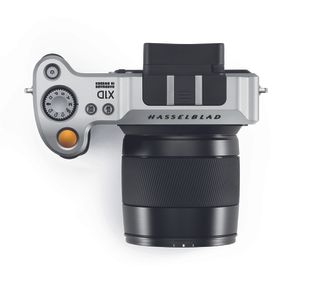 Build and handling
The X1D may be comparatively small, but it's still a solid and hefty camera. Although the body is impressively light, at well under a kilogram, the lenses are pretty substantial.
The controls are really good. There aren't many of them, but everything you need is there. The mode dial has an interesting action: to lock it, you press against spring pressure until it locks flush with the camera top plate. To change the mode, you press it again to release it and it springs up. It's a neat idea, although perhaps the dial could be a little larger.
The touchscreen interface is clear and responsive, and there is a digital spirit level using a solid circular 'bubble' along horizontal and vertical axes. It's both more intuitive and more responsive than usual.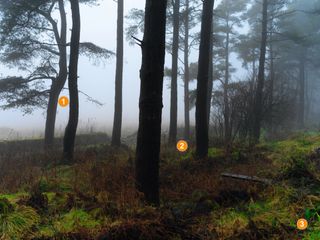 1. Exposure
The X1D's exposure metering is slightly biased towards retaining highlight detail, but the wide dynamic range allows for shadow recovery.
2. Detail
Unsurprisingly for such a high-megapixel sensor, the X1D is capable of resolving stunning detail, right up to its maximum ISO 25,600 sensitivity.
3. XCD lenses
Introduced alongside the X1D, Hasselblad's new XCD lenses really get the best out of the camera and are sharp from edge to edge.
Two buttons on the top plate offer quick access to focus modes, ISO and white balance, and there's a depth of field preview button on the front. On the back are an exposure lock button and an AF-D button for activating the autofocus, which can also be initiated by half-pressing the shutter release in the normal way.
There are some quirks. Initially, we thought it didn't offer shutter speeds longer than one second in manual mode. In fact, as you turn the dial it goes from one second to the B and T exposure settings, then into longer exposure times. In Shutter Priority mode, the shutter speeds follow the normal sequence, with the B and T settings at the end.
The battery arrangement is interesting. For a start, there is no door to the battery compartment. Instead, the base of the battery sits flush with the base of the camera. When you flick the battery release lever, the battery pops out a short distance – you then have to push the battery against spring pressure to release the catch fully.
This might all sound like change for change's sake, but it seems to echo the X1D's style – fewer parts, less fuss.
Performance
The X1D lacks the speed of a smaller-format SLR or mirrorless camera, but it's still pretty snappy. The start-up time is disappointing, admittedly, taking a few seconds, but the autofocus response isn't bad at all. Sometimes it hunts around a little or even fails to focus completely in low light, but it's no worse than early mirrorless cameras or a Nikon SLR in Live View mode, for example.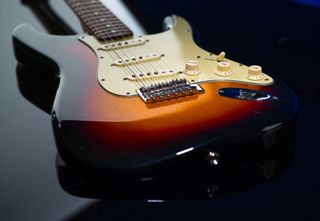 This is not really a camera for taking shoot-from-the-hip shots, but more for indulging in considered photography. You can shoot relatively quickly, but the more you rush it, the more frustrated you're likely to get – and the more you risk losing some of the image quality this camera is capable of.
It's not just the megapixels, but the extraordinary clarity and precision of each pixel. Hasselblad says its XCD lenses are optimised to get the best results from its sensor; on the basis of the 90mm and 45mm lenses we tested, it's done that. The X1D's non-anti-aliased sensor gave our resolution test chart some issues with moiré, but our real-world images look razor-sharp, right out to the edges.
The lenses undoubtedly play a part in this. Having used both the 45mm and the 90mm at a range of apertures, we'd have no hesitation in using both of them wide open – the contrast and edge-to-edge sharpness are almost undiminished, even at full aperture, and this will also emphasise that wonderful shallow depth of field that you get from the large sensor.
Neither the camera body nor the lenses have stabilisation systems, so if you're shooting hand-held, it's wise to keep the shutter speeds well above the minimum 'safe' levels.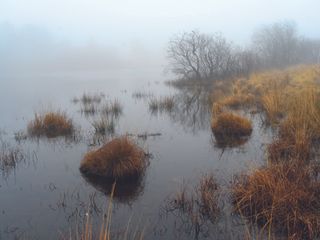 The exposure system seems geared towards highlight preservation, which is ideal in a camera of this class. The auto white balance system did a good job in our tests, and while the X1D didn't do especially well in our colour rendition lab tests, the real-world results looked good, if a little undersaturated.
The point here is that the X1D is designed for raw imaging, and you will modify the exposure and colour settings to your own tastes during processing. The X1D delivers spectacular results, but it demands a fraction more care and time than the average camera.
Hasselblad X1D-50c specifications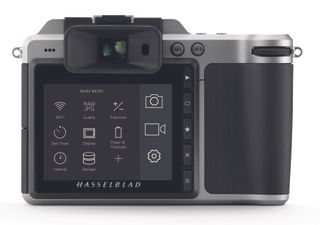 Sensor 50MP medium-format CMOS sensor (43.8 x 32.9mm)
Focal length conversion on lens 0.82x
Memory Two SD card slots
Viewfinder XGA, 2,600k dots
Max video resolution Full HD 1,920 x 1,080
ISO range 100-25,600
Autofocus Contrast AF, 35-point
Max burst rate 1.7-2.3fps
Screen Three-inch touchscreen TFT, 920k dots
Shutter speeds 60-1/2,000 sec, Bulb, T
Weight 725g (body with battery and memory card)
Dimensions 150 x 98 x 71mm
Power supply Rechargeable lithium-ion battery (supplied)
Hasselblad X1D-50c lab tests
Colour error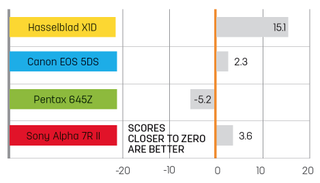 The X1D doesn't come out too well in our colour rendition lab test, but real-world results look good and you will process raw files to your own tastes anyway.
Signal to noise ratio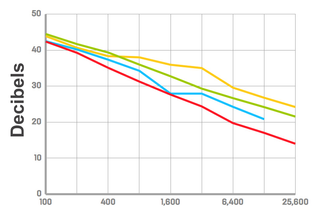 There's surprisingly little difference in the lab results at lower ISO settings, but at higher sensitivities the two medium-format cameras show a clear advantage.
Dynamic range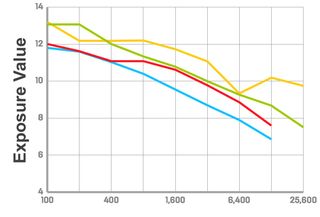 The larger sensor size gives the Hasselblad and Pentax cameras a dynamic range advantage of about 1EV over the full-frame Canon EOS 5DS and Sony Alpha 7R II.
Hasselblad X1D-50c verdict
The X1D needs to be used at a slightly slower pace than full-frame rivals, but the payback is spectacular image quality and a rewarding shooting experience. The clean design is matched by an equally efficient set of controls, and the two lenses we tested are just as impressive. The Hasselblad X1D has certainly set the bar very high indeed.
Hasselblad X1D-50c – the rivals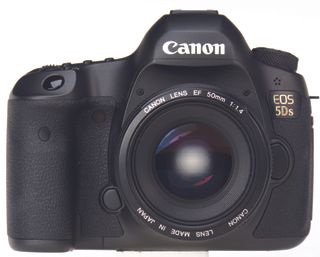 The EOS 5DS's blend of resolution, size and affordability looks unlikely to be beaten any time soon, but it also demands the very best lenses.
Pentax 645Z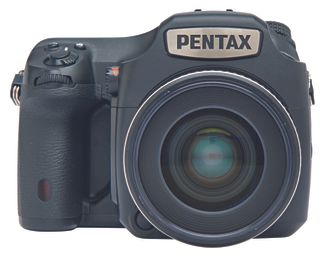 We loved the Pentax 645Z for its SLR-style handling and controls, but prices have stayed high, and the X1D is a strong, premium-quality rival.
Sony Alpha 7R II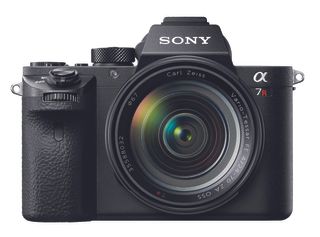 It has a smaller sensor than the X1D, but you could spend the money you save on some of Sony's spectacular new G Master prime and zoom lenses.
Read more:
The best 10 cameras for professionals