At this years annual EISA Awards (Exert Imaging and Sound Association) mirrorless cameras and lenses stole the show while not a single DSLR placed. Camera giant Sony won the most awards for best products but Panasonic and Olympus were completely missing from the list.
With an impressive 50MP sensor, blackout free shooting and up to 30fps, the newly released Sony A1 (opens in new tab) took the award for Camera of the Year. Sony also won the award for best Wideangle Full Frame Zoom with the Sony FE 12-24 GM f/2.8 (opens in new tab) which delivers impressive corner to corner sharpness, weather-sealing and speedy autofocus.
• Read more: Best Sony cameras (opens in new tab)
Sony also picked up awards for Best Standard Lens with the release of its Sony FE 50mm f/1.2 G Master (opens in new tab) in March 2021, which beat Canon's RF equivalent on both price and autofocus speed while the Sony Experia 1 III (opens in new tab) which features the world's first 120Hz 4K screen won best Multimedia Smartphone.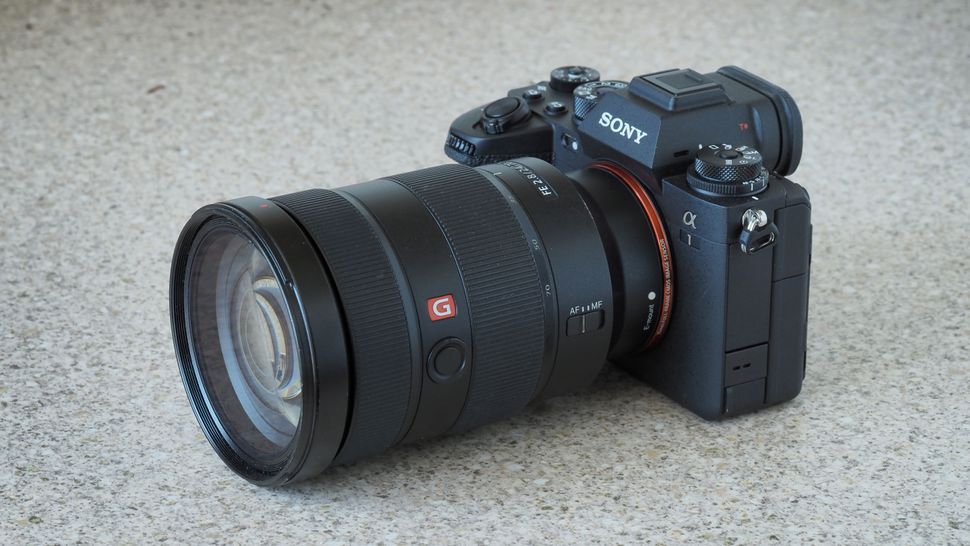 The Canon EOS R5 (opens in new tab) and Canon RF 100mm f/2.8L Macro IS USM (opens in new tab) received the top spot for Premium Camera and Lens Innovation respectively while their long-term rival Nikon came up top in the Best Buy Category with the full frame Nikon Z5 (opens in new tab) and best professional telephoto with the Nikkor Z 70-200 f/2.8 VR S (opens in new tab).
Other noteworthy winners include Fujifilm, which scored the honor of best Professional Camera of the year with their medium format Fujifilm GFX 100S (opens in new tab) and the Fujifilm X-S10 (opens in new tab) which placed top for best APS-C Camera.
Third party lens manufacturers Sigma, Laowa and Tamron also managed to come out on top with several mentions at this years EISA awards. While Sigma claimed the top spot for Best Portait Lens with the Sigma 85mm f/1.4 (opens in new tab), Laowa shone through with the Argus 33mm F/0.95 in Best Manual Lenses and the Laowa 15mm f/4.5 Zero D Tilt Shift Lens (opens in new tab) in the Special Purpose Lens Category.
Tamron also managed fight it out for Lens of the Year with the 17-70 f/2.8 Di III VC RXD, best Wide Angle APS-C with the 11-20mm f/2.8 Di III A RXD and the 150-600mm f/5-6.7 Di III VC VXD secured the prize for best Telephoto.
Despite the release of the Panasonic S5 (opens in new tab) and several impressive S Mount lenses, Panasonic was completely missing from the list alongside Micro Four Thirds competitor Olympus.
For a list of complete winners see below:
EISA 2021 Award Winners
Cameras
Sony A1 (opens in new tab) – Camera of the Year
Nikon Z6 II (opens in new tab) – Advanced Camera
Canon EOS R5 (opens in new tab) – Premium Camera
Fujifilm GFX 100S (opens in new tab) – Professional Camera
Sony A7S III (opens in new tab) – Photo/Video Camera
Nikon Z5 (opens in new tab) – Best Buy Full Frame
Fujifilm X-S10 (opens in new tab) – Best Buy APS-C
Lenses
Tamron 17-70 f/2.8 Di III-A VC RXD – Lens of the Year
Sony FE 14mm f/2.8 GM – Wide Angle Lens
Tamron 11-20mm f/2.8 Di III A RXD – Wide Angle Zoom Lens (APS-C)
Sony FE 12-24mm f/2.8 GM (opens in new tab) – Wide Angle Zoom Lens (Full Frame)
Sony FE 50mm f/1.2 GM (opens in new tab) – Standard Lens
Tamron 150-600mm f/5-6.7 Di III VC VXD – Telephoto Zoom
Nikon Nikkor Z 70-200mm f/2.8 VR S (opens in new tab) – Professional Telephoto Zoom
Sigma 85mm f/1.4 DG DN Art (opens in new tab) – Portrait Lens
Laowa Argus 33mm f/0.95 CF APO – Manual Lens
Nikon Nikkor Z MC 50mm f/2.8 (opens in new tab) – Macro Lens
Laowa 15mm f/4.5 Zero-D Tilt Shift (opens in new tab) – Special Purpose Lens
Canon RF 100mm f/2.8 Macro IS USM (opens in new tab) – Lens Innovation
Other
Zoner Photo Studio X – Photo Software
DxO PureRaw (opens in new tab) – Professional Photo Software
Cewe Photoworld – Photo Service
Epson SureColor SC-P700 (opens in new tab) – Photo Printer
Oppo Find X3 Pro (opens in new tab) – Advanced Smartphone
Sony Xperia 1 III (opens in new tab) – Multimedia Smartphone
Read more:
Sony A1 review (opens in new tab)
Sony FE 12-24 GM f/2.8 review
Sony Experia 1 III review