This is the one we've been waiting for! The Canon RF 100mm f/2.8L Macro IS USM has been a hotly anticipated lens ever since the EOS R system was first announced back in 2018.
The Canon RF 100mm f/2.8L Macro IS USM is the successor to the beloved Canon EF 100mm f/2.8L IS USM Macro, one of the best macro lenses ever made and a staple in the bags of professionals and amateurs alike.
However, that lens was so good that the new version has a tough row to hoe to convince existing owners to upgrade – or even to sway newcomers to the system to buy the pricey new RF version, rather than the slightly cheaper EF option that can be seamlessly used on EOS R cameras with Canon's mount adapter.
Fortunately, what we have in the Canon RF 100mm f/2.8L Macro IS USM is not only a fantastic macro lens, but one of the best Canon RF lenses around. Whether you shoot macro, portraits or video, this is definitely one you should be eyeing up…
Canon RF 100mm f/2.8L Macro IS USM: Specs
Mount: Canon RF
Full frame: Yes
Image stabilization: 5 stops (2 stops at 1.0x) / 8 stops on Canon EOS R5 & R6
Autofocus: Yes
Lens construction: 17 elements in 13 groups
Angle of view (horizontal, vertical, diagonal): 20°, 14°, 24°
Diaphragm blades: 9
Minimum aperture: f/32
Closest focusing distance: 0.26m
Maximum magnification ratio: 1.4x
Filter size: 67mm
Dimensions: 81.5x148mm
Weight: 730g
Canon RF 100mm f/2.8L Macro IS USM: Key features
Canon is keen to point out that this lens is the "world's first" autofocusing macro lens with a 1.4:1 reproduction ratio. Indeed, this is one of the two main differentiators between this and the existing Canon EF 100mm f/2.8L Macro IS USM – and for serious macro shooters, this alone will be reason enough to upgrade.
The other big difference is the SA Control – a purely creative control dial that imposes varying degrees of spherical aberration, in order to create a soft focus effect and change the nature of the fore and background bokeh. You can see the results this creates in the slideshow above, depicting orange Kalanchoe flowers.
The first image shows the lens' rendering with SA disabled at f/2.8 (the effect is most pronounced when shooting wide open, and becomes less apparent as the lens is stopped down). You can see how the bokeh becomes more 'smeary' when the lens is set to -2, while the bokeh becomes busier and more 'soap bubble' at +2.
You can also see how the SA Control introduces focus breathing at both extremes, pushing in at -2 and pushing out at +2. So this is something to be aware of when composing your shots, as the frame will become tighter or looser depending on how you manipulate the dial.
The RF 100mm packs a maximum of 5 stops of lens-based image stabilization as standard, though this is limited to 2 stops when shooting at 1.0x magnification. When mounted on the Canon EOS R5 or Canon EOS R6, the maximum compensation is increased to 8 stops thanks to the cameras' in-body image stabilization.
The optic boasts Dual Nano USM for quick, smooth and near-silent autofocus. And, when not employing SA Control, focus breathing is well controlled – which is not only useful for filming video, but is also invaluable for focus bracketing and focus stacking images.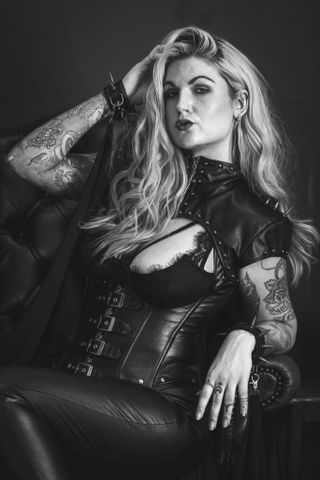 Canon RF 100mm f/2.8L Macro IS USM: Build & handling
While it's slightly longer, wider and heavier than the existing DSLR version, the Canon RF 100mm Macro still feels sleek and is very 'handle-able' – and is deceptively light, given its footprint.
As a macro lens demands, it possesses a large and well damped focus ring with pleasingly long throw – perfect for pinpoint precision when finding focus, whether you're working by eye or using a focus assist like peaking.
The nose of the optic features a standard issue Control Ring, which can be customized for exposure values such as aperture, ISO and white balance. The ring is clicked, but can be de-clicked at a service center for silent operation (such as during video work).
The SA Control dial has a reassuring amount of resistance, to help prevent micro-nudges during operation, and features hard stops at either extreme and a soft click at the neutral setting. It does sit right next to the focus ring, however, so it's easy to turn the wrong one by mistake.
Thankfully there's a dedicated Lock for the SA dial, along with the expected focus limiter, AF / MF and Stabilizer ON / OFF toggle switches. And of course, as an L-series lens, it's weather sealed and the construction is robust enough to withstand the rigors of professional use.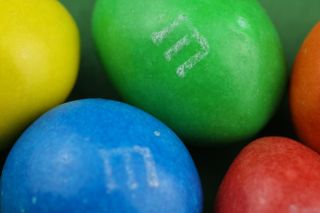 Canon RF 100mm f/2.8L Macro IS USM: Performance
The results delivered by the Canon RF 100mm f/2.8L Macro IS USM are incredibly hard to fault. Sharpness is through the roof, across the frame, which is obviously critical for macro photography in.
Sharpness peaks between f/2.8 and f/4, meaning that even wide open you get pin-sharp results – something that is more significant when shooting portraits than macro, though of course the effects of SA Control are most noticeable when shooting at larger apertures.
Much as we love the soft focus effect – and especially the heightened bokeh characteristics – created by the SA Control, we think most people will prefer to use it for shooting macro subjects rather than portraiture. A subtle application of SA can gently soften the skin and reduce the harshness of blemishes, but less considered use will result in very 'phone filter'-looking portraits.
For macro work, though, SAControl can create beautiful painterly looks to your images thanks to its effect on the bokeh. And for shooting video, it can add a brilliantly dreamlike and ethereal effect to your footage in-camera.
Video is an area where the RF 100mm Macro definitely shines, thanks to the one-two punch of quick, quiet autofocus (which performs brilliantly, even all the way from macro to infinity) and virtually zero focus breathing. Obviously the latter makes a big difference for videographers, but it's also a huge deal for macro photography when it comes to stacking images to increase depth of field.
As a pure portrait lens, too, this is a phenomenal performer. Obviously the aperture isn't as fast as that on the manufacturer's premium portrait lenses, the Canon RF 85mm f/1.2L USM and Canon RF 85mm f/1.2L USM DS, but the 100mm focal length still enables you to achieve wonderful subject separation and very pleasing bokeh (again, something you can further manipulate with SA Control if you like).
Canon RF 100mm f/2.8L Macro IS USM: Lab data
We run a range of lab tests under controlled conditions, using the Imatest Master testing suite. Photos of test charts are taken across the range of apertures and zooms (where available), then analyzed for sharpness, distortion and chromatic aberrations.
We use Imatest SFR (spatial frequency response) charts and analysis software to plot lens resolution at the centre of the image frame, corners and mid-point distances, across the range of aperture settings and, with zoom lenses, at four different focal lengths. The tests also measure distortion and color fringing (chromatic aberration).
Sharpness: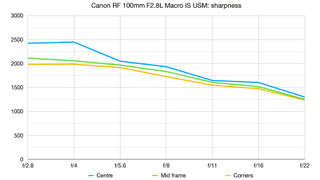 Sharpness is excellent, even wide open at f/2.8. But what's most impressive is the consistency of sharpness across the entire image frame – vital for a macro lens. It's not uncommon for even the best prime lenses to be relatively soft towards the corners of frame, but Canon has clearly avoided this with the RF 100mm f/2.8 Macro.
Fringing: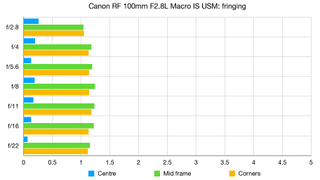 Chromatic aberration is fairly well controlled, though this isn't the best performance we've seen in this category of lenses. A score just above 1 means fringing will be visible under close scrutiny.
Distortion: 0.48
There's mild pincushion distortion evident when in-camera correction is disabled, but it's negligible and very unlikely to be visible in typical shooting.
Canon RF 100mm f/2.8L Macro IS USM: Verdict
The Canon RF 100mm f/2.8L Macro IS USM is quite possibly the finest macro lens we've ever used, and assuredly the best double-duty macro if you shoot close-ups of people as well as small subjects. Indeed, if you're a video shooter as well, this is an essential triple-duty lens as it's a fantastic performer for videography.
Not only does it offer an impressive 1:1.4 reproduction ratio, it does so with autofocus – and more's the point, the autofocus is speedy, silent and incredibly reliable (which is far from a given with AF macro lenses).
The 5 stops of stabilization you get as standard on the Canon EOS R and Canon EOS RP is impressive enough, but with an amazing 8 stops on the R5 and R6 this becomes a truly formidable lens – especially when shooting portraiture. And while the SA Control ring is very much a love-it-or-hate-it proposition, it can be entirely disabled and ignored it it's not your cup of tea.
If you already own the EF version of the lens, it's a tough call as to whether you need to upgrade. If you need greater magnification, better stabilization and / or a bokeh control dial, you're only going to get it on this RF lens. If you've been waiting for this lens before deciding which one to buy – or if you're an R-system user wondering whether to opt for the DSLR optic – it's a no-brainer: get the RF 100mm Macro.
Canon RF 100mm f/2.8L Macro IS USM: Samples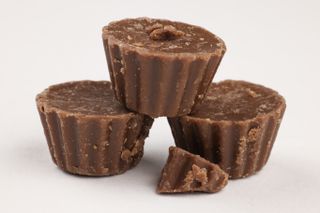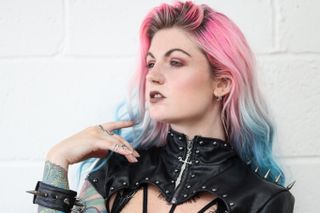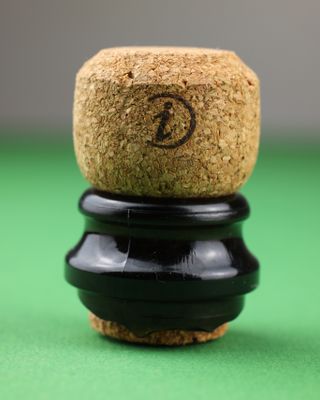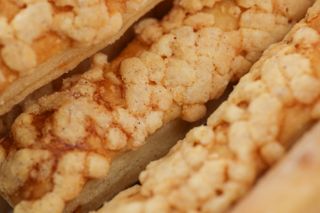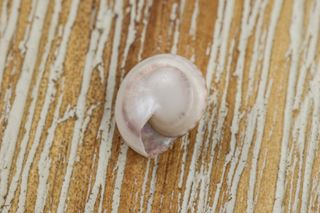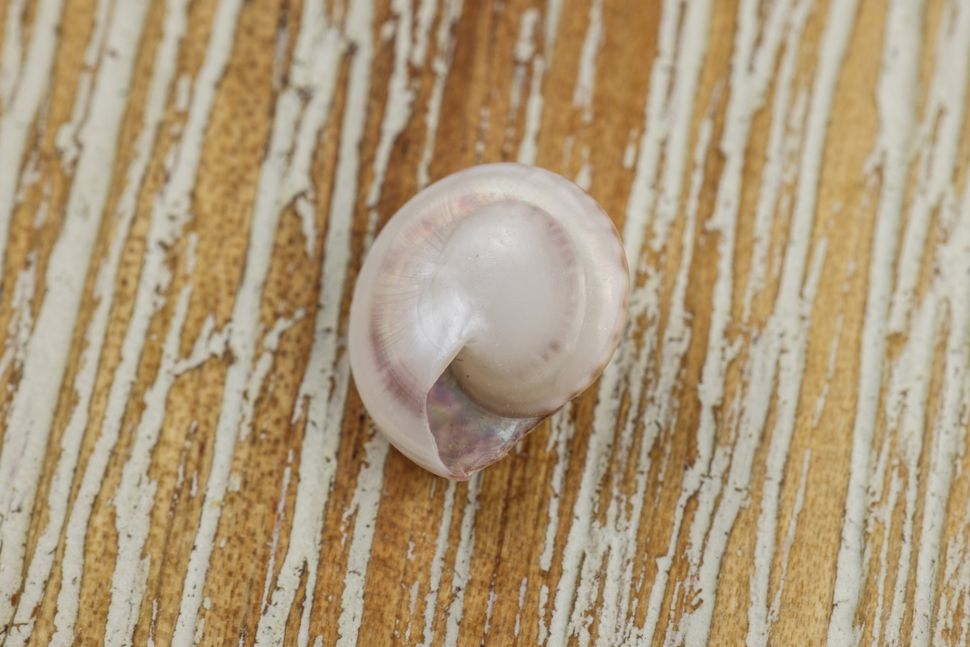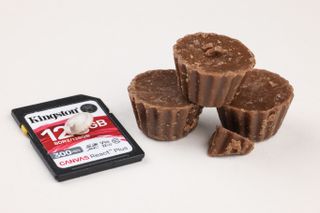 Read more:
Best Canon cameras
Best Canon lenses
Canon EOS R review
Canon EOS RP review
Canon EOS R5 review
Canon EOS R6 review