DxO PureRAW takes DxO's existing image processing and lens correction technologies and employs them in an entirely new way. Usually, if you want to get the best possible raw processing software, you then have to adopt it as your photo processing workflow.
So until now, if you wanted to make the most of DxO's raw processing expertise, you would have to adopt DxO PhotoLab as your photo editor. Not any more. DxO PureRAW will process your raw files as 'Linear DNG's, a kind of hybrid raw format where the key stages of DxO's processing tech – raw demosaicing, noise reduction and lens corrections – are baked into a Linear DNG file which your regular software will treat as a regular raw file.
This means that Lightroom and Photoshop users, for example, still get to leverage all the advantages of raw files – extended dynamic range, full color data and white balance control – but with DxO's superior raw processing and noise control already applied.
There are plenty of photo editors around today that can open raw files directly, but they don't all do do a particularly good job. DxO PureRAW is a way to 'pre-process' raw files for much better results with the software you already use.
Key features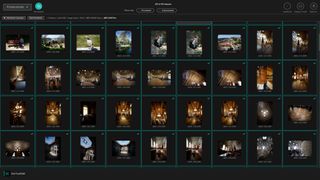 The technicalities of raw files, demosaicing and lens corrections can get very deep, very quickly, but PureRAW keeps all this in the background and presents a very simple set of options. You choose your images, choose the output format you want (usually Linear DNG) and where you want the images saved.
There are no adjustment parameters because image enhancements can be left to your regular software. PureRAW simply delivers the best possible raw file for your software to work from.
It includes DeepPRIME, which is DxO's remarkable AI-driven noise reduction and detail reconstruction process, which can take a couple of minutes for each image, but gives exceptional results.
It also applies DxO's lens corrections, chosen automatically from tens of thousands of camera and lens combinations tested by DxO over the years. Many programs now offer automated lens corrections, but DxO's also incorporate corrections for lens sharpness and edge softness.
There are a couple of things to be aware of. One is that DxO's raw process and demosaicing system only works with regular bayer sensors and color filter arrays. It won't work with Fujifilm X-Trans raw files (though it will work with Fujifilm cameras with regular sensors, like the X-T100 and GFX 100).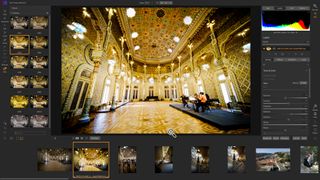 The other is that Linear DNG files are larger than the raw files they are derived from. That's because they have been demosaiced by PureRAW to contain full color information for each pixel – regular raw files just have red, green or blue data for each pixel.
Typically, a PureRAW linear DNG will be up to three times larger than the corresponding raw file. Hard drive storage is pretty cheap these days, so for many photographers that might not be a problem. If it is, or you are using expensive cloud storage, you can just process those raw files where PureRAW will make most difference, notably high-ISO shots where image noise is spoiling the picture.
Interface and usability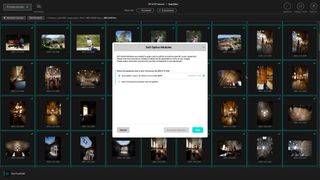 DxO has done an exceptional job in keeping PureRAW simple, even if the technologies are quite complex. Everything takes place in a single window where you drag and drop single images you want to process, or a whole folder of images. If you add a folder of images, you can still select just the ones you want to process and deselect the rest.
When you've added your images, PureRAW will check to see if it already has a matching camera-lens profile. If it hasn't, it will offer to download it. This takes just a few moments and you only have to do it once. There aren't many camera-lens combinations DxO hasn't tested, and it's constantly adding more.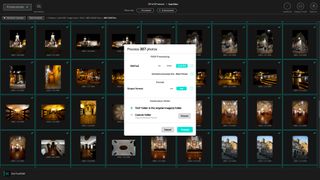 Now you just hit the Process button to see the processing options, and there are just three of these – depending on how you work, you may never need to change them.
First you choose between DxO's High (fast), PRIME (good) and DeepPRIME processing (the best). PRIME processing takes longer, but if you're running this in the background as a batch process while you get on with something else, you may not mind that.
Next, you choose the output format. PureRAW can output regular JPEGs, but to get the full benefit you need the DNG option.
Finally, you choose where the new DNG files should be saved. That's up to you, but by default PureRAW saves them into a new folder inside the one where your raw files are stored, which is convenient and easy to remember.
There really is almost nothing else that you need to know. PureRAW gets on with the processing – though this could take a while, depending on how many images you are processing.
Quality of results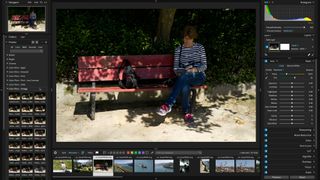 The results are pretty spectacular. With low ISO raws shot with good cameras and good lenses, you might not see much difference between PureRAW's raw files and your software's own raw rendering. With less than good lenses, older cameras and high ISO shots, the differences quickly become apparent – even transformative.
Pictures become usable, good even, that you might have simply discarded before, and DxO's processing can bring old cameras and old images back to life with a clarity, detail and noiselessness that your camera has never revealed before.
There may be software that doesn't work with PureRAW's Linear DNGs but we didn't find any in our tests. Lightroom, Adobe Camera Raw, Capture One, Exposure X and ON1 Photo RAW all treated them like regular raw files.
The only thing to watch is whether your regular software applies lens corrections and sharpening automatically by default. Capture One does, for example. If so, you will need to disable this because PureRAW will do this already, so you can end up with an image that's double-corrected or double-sharpened.
Verdict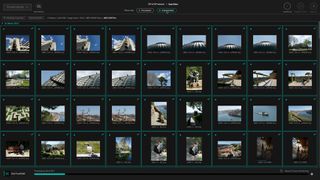 If you love DxO's raw processing but don't want to swap your existing editing software and workflow, DxO PureRAW is the answer. It gives the best of both worlds – raw files with all the dynamic range and color control you need in a raw file – but with noise control, detail rendition and lens corrections that your regular software can't match.
It's important to be aware of two things: its incompatibility with Fujifilm X-Trans raw files and the 3x larger file size of its Linear DNGs. Otherwise, DxO PureRAW is a brilliant solution to a raw processing issue that looked impossible to solve.
It's the second time DxO has harnessed a very useful file format – Linear DNG this time, and 'multi-page' TIFFs for non-destructive editing in the Nik Collection. Both times, it's made something possible that looked impossible before.
DxO PureRAW is available today from the DxO website. There is a special launch price of $89.99/£79.99 until May 31, and after that it reverts to its full price of $129/£115.
Read more:
• Best photo editing software
• Best monitors for photographers
• Best portable hard drives
• Best photo editing laptops