If you've been eyeing up the Blackmagic Design Pocket Cinema Camera 6K, then you might want to take this as a heavenly sign that you and this camera are simply destined to meet. Adorama is running a fantastic deal on two separate Blackmagic Film-Makers kits - and all you need to do is use the code FILMMAKERS for over $300 off.
So which kit should you purchase with your hard-earned cash? Each includes an Atomos Shinobi on-camera monitor, but make it easier for you to decide, we've provided you with a run-down of what's provided in each kit.
Read more: Best YouTube cameras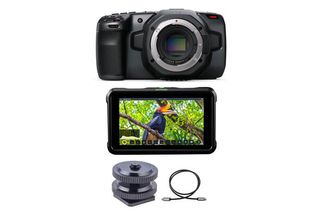 Blackmagic Design Pocket Cinema Camera 6K Film-Makers kit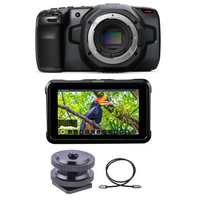 Blackmagic Design Pocket Cinema Camera 6K Advanced Film-Makers kit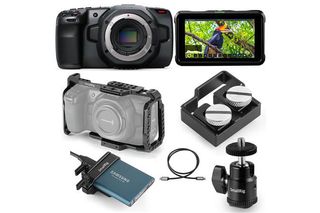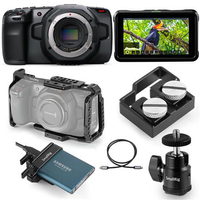 With plenty more Black Friday camera deals looming on the horizon, we'll be keeping a close eye out for any more exciting codes for you to use. In the mean time, pick up a Blackmagic 6K camera for a spectacular discount with the Adorama code FILMMAKERS for amazing 6K footage.
Read more
Best cinema cameras in 2019
Best 4K camera for filmmaking in 2019, for photographers, vloggers, pros
Best video editing software for vloggers and filmmakers