Setting the standard in technical innovation and optical excellence, Canon is once again recognized by the Expert Imaging and Sound Association (EISA) by winning six prestigious accolades spanning its mirrorless and DSLR camera bodies and lenses.
Despite this year's unprecedented challenges, Canon says it "has maintained its commitment to introduce products which push the boundaries and open new possibilities for photographers and filmmakers."
Redefining mirrorless with the game-changing Canon EOS R5 (opens in new tab), Canon picked up the EISA Camera Innovation Award. DSLRs still made their presence felt, however, as the flagship Canon EOS-1D X Mark III (opens in new tab) earned itself the EISA Professional Camera Award, while the highly popular Canon EOS 90D (opens in new tab) enthusiast body took home the EISA APS-C Camera Award.
In addition, four of Canon's RF mirrorless lens series – compact, lightweight models packed full of useful technology – were recognized by EISA, including the remarkably compact Canon RF 70-200mm f/2.8L IS USM (opens in new tab), the stunning Canon RF 24-70mm f/2.8L IS USM (opens in new tab), along with the upcoming Canon RF 600mm f/11 IS STM (opens in new tab) and RF 800mm f/11 IS STM (opens in new tab) that promise to democratize wildlife photography.
"These accolades reflect Canon's longstanding heritage in delivering optical excellence, driven by its commitment to research and development, and guided by customer feedback," said Canon. "Every product demonstrates Canon's continued support for both DSLR and mirrorless systems, offering photographers and filmmakers a competitive, full-choice line-up that makes the 'impossible', possible."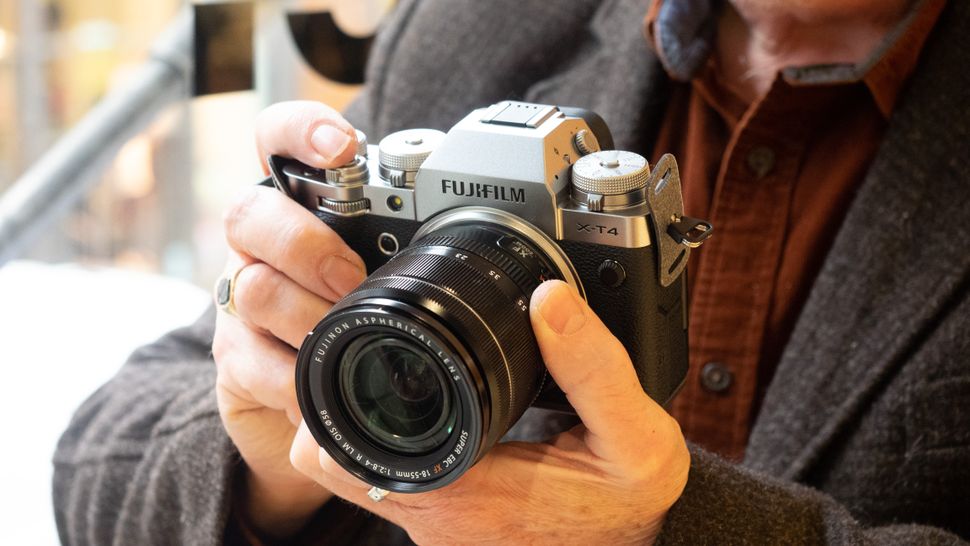 Other manufacturers enjoyed success at the awards, too. Fujifilm scooped top honors for the Fujifilm X-T4 (opens in new tab), which won EISA Camera of the Year, and the Fujifilm X100V (opens in new tab) was recognized as the best Compact Camera.
Sony and Nikon took home four awards apiece, for both cameras and lenses, with the Sony A7R IV (opens in new tab) bagging the Advanced Full Frame Camera gong, the new Sony ZV-1 (opens in new tab) winning the Vlogging Camera category, the nifty Nikon Z50 (opens in new tab) securing Best Buy Camera and the Nikon D780 (opens in new tab) securing Full Frame Camera bragging rights. Here's the full list of winners:
Cameras
Fujifilm X-T4 – Camera of the Year
Fujifilm X100V – Compact Camera
Nikon Z50 – Best Buy Camera
Canon EOS 90D – APS-C camera
Nikon D780 – Full Frame Camera
Sony A7R IV – Advanced Full Frame Camer
Canon EOS-1D X Mark III – Professional Camera
Panasonic S1H (opens in new tab) – Photo/Video Camera
Canon EOS R5 – Best Innovation
Sony ZV-1 – Vlogging Camera
Lenses
Canon RF 70-200mm f/2.8L IS USM – Lens of the Year
Sigma 12-24mm f/2.8 DG DN Art – Wideangle Zoom Lens
Canon EF 24-70mm f/2.8L IS USM – Standard Zoom Lens
Tamron 70-180mm f/2.8 Di III VXD (opens in new tab) – Telephoto Zoom Lens
Tamron 28-200mm f/2.8-5.6 Di III RXD (opens in new tab) – Travel Zoom Lens
Sony FE 200-600mm f/5.6-6.3 G OSS (opens in new tab) – Super Telephoto Zoom Lens
Nikon AF-S Nikkor 120-300mm f/2.8E FL ED SR VR (opens in new tab) – Professional Telephoto Zoom Lens
Sony FE 20mm f/1.8 G (opens in new tab) – Wideangle Lens
Nikon Nikkor Z 85mm f/1.8 S (opens in new tab) – Portrait Lens
Canon EF 600mm & 800mm f/11 IS STM – Lens Innovation
Others
DJI Mavic Air 2 (opens in new tab) – Camera Drone
DxO Nik Collection 3 (opens in new tab) by DxO – Photo Software
Eizo ColorEdge CS2740 (opens in new tab) – Monitor
Read more:
Canon EOS R5 review (opens in new tab)
Canon EOS R5 vs R6 (opens in new tab): what are the differences and which is best for you?
Canon EOS 90D review (opens in new tab)
Canon EOS-1D X Mark III review (opens in new tab)