DxO Nik Collection 4 is a set of eight plug-ins which can be launched from within Photoshop and Lightroom but can also act as independent standalone programs in their own right or launched as external editors from other program.
The Nik Collection has been around a long, long time, and after languishing for a while with Google (which did add the excellent Analog Efex Pro plug-in, to be fair), it was eventually bought out by DxO, which has been continuing its evolution ever since.
DxO has added its own Perspective Efex tool since it took over, but mostly these plug-ins have looked the same as they always did. The results are as good, as fresh and inventive as they always were, but DxO clearly felt the look and feel was starting to become dated.
As a result, with the Nik Collection 4, DxO has given two of the most popular plug-ins – Silver Efex Pro and Viveza – a major overhaul. This is partly cosmetic and partly functional, with new tools and features alongside a modernized user interface.
There are workflow enhancements too, building on the clever non-destructive workflow introduced in Nik Collection 3 with new Meta Presets in the Nik Collection Selective Tool panel in Photoshop, and the ability to re-apply the last settings in Lightroom.
Even now, after all this time, the Nik Collection plug-ins have a 'timeless' look about them and don't seem to date at all. In fact, they still rate as amongst the best photo-editing software applications you can get. They also include some of the best creative tools and presets available to photographers.
Key features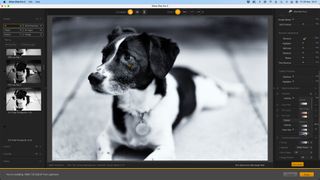 DxO Nik Collection 4 consists of eight plug-ins, some of which are for creative image effects and some for more everyday image corrections and enhancements.
Analog Efex Pro, Color Efex Pro, HDR Efex Pro and Silver Efex Pro are the chief 'creative' plug-ins, offering analog film and darkroom effects, a myriad of different photo treatments, filters and adjustments, HDR merging and tonemapping tools and powerful black and white image editing and conversions respectively.
Perspective Efex and Viveza are more for image correction and enhancement. Perspective Efex fixes converging verticals and other perspective issues, while Viveza offers powerful global and local color adjustments – like dodging and burning for color images rather than black and white.
Bringing up the rear are Dfine and Sharpener Pro, which offer noise reduction and creative/output sharpening respectively. These do now seem somewhat past their sell-by date, as you would probably carry out these jobs in raw processing software these days.
You can fit these plug-ins into your workflow in a variety of ways. If you use Lightroom Classic as your digital hub, all eight can be used as plug-ins. If you open images in Photoshop you can launch them from here too – though DxO installs its own Nik Collection Selective Tool Panel which offers a lot more control. With this, you can not only launch each plug-in directly, but you can choose a processing preset too.
Nik Collection 4 adds a Meta Preset feature which can combine results from two or more Nik plug-ins. It's like an automated series of actions and opens up even more possibilities – although at this stage there are just ten Meta Presets included and you can't currently create your own.
You can also launch the Nik plug-ins from within DxO PhotoLab 4, DxO's flagship photo editing/raw processing/image enhancement tool. You can use them as external editors within any program that offers an external editor feature and you can even launch them directly as standalone programs.
Non-destructive editing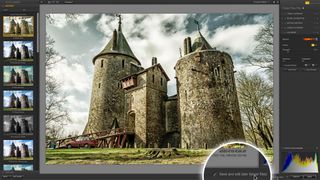 Effects filters are typically pixel-based and 'destructive'. Once you've applied the effect, you can't backtrack through the settings. But DxO has found some clever workarounds to make these 'destructive' filters 'non-destructive', though only with specific workflows.
If you're working from within Photoshop you can create Smart Objects, which allow re-editable filter effects – so it's Photoshop doing the heavy lifting here. But as of Nik Collection 3, you can also opt to create 'multi-page TIFFs' for editing in the Nik plug-ins. These preserve the original image, the edited image and the processing instructions used. They are twice the size of regular TIFFs, but they offer non-destructive editing from any program – it's the adapted TIFF format that makes this possible.
The pace of change within the plug-ins themselves may not be rapid (they are pretty good as they are), but DxO is constantly finding new ways to tweak the features and integrate them into a variety of different workflows.
So that's enough background – let's take a look at these plug-ins individually to see what they do and assess how well they do it.
Analog Efex Pro 2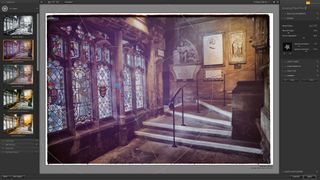 Analog Efex Pro is the one plug-in added during Google's ownership of the Nik Collection, and it's an absolute corker. It can recreate a dazzling array of retro film looks by combining a series of filters to produce preset effects which you can use as is, modify to suit your tastes or add to with your own 'looks'.
It doesn't stop with retro film looks, grain, vignettes and borders. Analog Efex Pro goes way further with bokeh effects, light leaks, multiple exposures, complex movement blur, multi-panel effects and more.
Analog Efex Pro can be subtle, but if you're in the mood for spectacle rather than subtlety, you're in the right place. You might never fully get to the bottom of what Analog Efex Pro can do, but you will enjoy every minute spent trying.
Color Efex Pro 4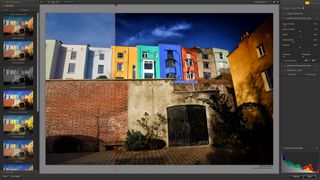 Color Efex Pro is equally powerful, but perhaps comes across as a bit of a jack of all trades that's overshadowed by the other plug-ins. On the surface, it's just a large collection of photo filters and effects, some of which are a lot more useful than others. But the magic happens when you combine these filters as 'recipes', using Nik Software's control point technology to remove or add different filter effects in different parts of your images. Color Efex Pro's potential is not as immediately obvious as that of the other key plug-ins, but actually runs just as deep, or deeper.
HDR Efex Pro 2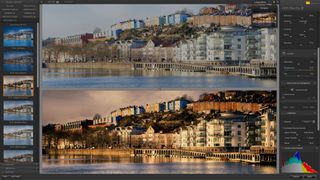 HDR Efex Pro is good too. It can merge a series of bracketed exposures or create a tone mapped HDR image from a single photo, and it has a wide selection of preset HDR effects to choose from. Skylum's Aurora HDR is better still, but costs almost as much as the entire Nik Collection, so for occasional HDR experimenters, HDR Efex Pro is more than adequate.
Perspective Efex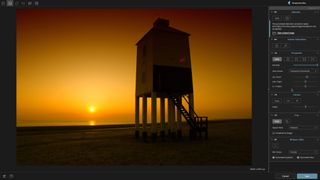 Perspective Efex is the all-new plug-in for the Nik Collection 3, though DxO fans may notice some elements carried over from DxO ViewPoint, the standalone companion to DxO PhotoLab, and the short-lived DxO Perspective app for Mac.
It's very quick, simple and powerful to use. It can apply lens corrections automatically (but only if it gets an unedited image from the host program), it can correct perspective both automatically (it did a good job in our tests) and manually and it can correct the volumetric distortion than wide-angle lenses introduce at the edges of the frame. And then it goes further still with a neat tilt-shift 'miniature' tool.
Silver Efex Pro 3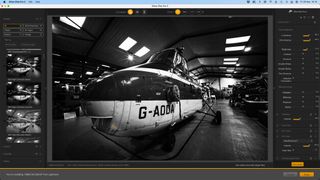 Silver Efex Pro has a huge reputation amongst black and white fans. Black and white photography is about so much more than just the absence of color, and this plug-in seems to recapture the depth, intensity and subtlety of black and white films and darkroom processes in a way that other programs and plug-ins don't. Both the presets and the tools capture the black and white creative process brilliantly.
Silver Efex Pro 3, updated for Nik Collection 4, takes a bold step forward. The tools are largely the same, but the interface has been brought bang up to date. One whole new feature is DxO's ClearView tool, brought over from DxO PhotoLab, and not unlike Dehaze in Lightroom – and it's especially effective on black and white images, where contrast and drama are arguably more important than sober realism.
DxO has been especially bold with its U-point selective adjustment technology here, by moving the tiny adjustment sliders attached to each control point to the toolbar on the right hand side. It says it's done this to make the interface clearer and to give a better view of the image, though anyone who's been using the old Silver Efex Pro for years (like us) may find this more of an aggravation than an advantage.
But it's hard to argue with the second enhancement. DxO has added luminosity and color range sliders to its U-point adjustments so that you can make them less or more selective.
Control point adjustments in many of DxO's plug-ins, but in Nik Collection 4 it's only Silver Efex Pro 3 and Viveza 3 that get the new controls.
Viveza 3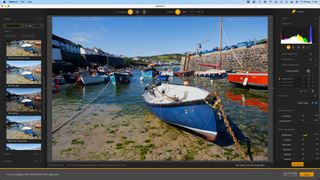 Viveza is the second of the two major plug-in updates in Nik Collection 4. For a long time it's been little more than a showcase for Nik/DxO's control point technology, offering no creative presets or effects of its own, simply tools for applying global or local color adjustments.
We're told by DxO, though, that Viveza is one of the most popular plug-ins amongst users, hence its selection for upgrading in Nik Collection 4.
Viveza 3 now has the same control point masking adjustments as Silver Efex Pro 3, and with the adjustment tools moved to the sidebar. It now has presets too, so you can save your favorite 'looks' for re-used.
One more feature for Viveza 3 and Silver Efex Pro 3 is the new ability to save control points and their adjustments as part of a preset effect. You may need to change the position of control points or modify their settings, but there will be much less to do than if you were starting from scratch.
Dfine 2 and Sharpener Pro 3
Dfine and Sharpener Pro feel increasingly irrelevant in the modern age. Dfine is a noise reduction tool that works well enough, but most photographers will concentrate on applying noise reduction at the raw processing stage, not on already-processed images. And while Sharpener Pro can be useful for optimising images for specific print sizes and printing devices, its 'capture sharpening' options are no more effective than the sharpening tools in any image editor – including DxO PhotoLab.
Quality of results
Our opinion of the Nik Collection's results hasn't changed. These plug-ins may have been around for a long time, but their preset effects, their tools and controls, and the sense of excitement and discovery they create, are as fresh as ever. Have you ever felt jaded and bored by the effects in your current photo editing software? You won't here – once you start dabbling in the four main Nik Collection plug-ins, the minutes and then the hours just fly by.
Here are some of the sample images we created for this review.
Verdict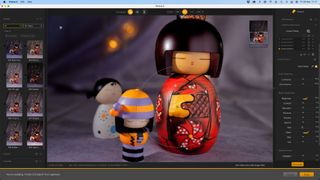 Nik Collection 4 is a very interesting update. Nik Collection 3 was already very good, but what DxO has done here is to begin a modernization process which – we hope – will ripple through to all the plug-ins in due course. Silver Efex Pro 3 and Viveza both have a fresh new look and a substantial upgrade to their control point systems that makes them more intuitive (well, you decide) and more powerful.
However, this means that some of the visual unity between the plug-ins has been lost. You might say they were always a pretty disparate bunch, with a distinctly different look and feel for each, but with the Silver Efex Pro and Viveza updates, good as they are, that's even more the case.
This doesn't detract from the fact that here is a collection of excellent creative photographic plug-ins that individually offer enough power, control and inspiration for a whole application, but are offered together as what we think is still the ultimate creative suite for photographers.
We're going to draw a comparison here between this classic suite and Luminar AI, two products from opposite ends of the spectrum, but both designed to offer instant inspiration. The Nik Collection doesn't have Luminar's clever AI Portrait enhancement, Sky Replacement or Augmented Sky technology, but Luminar does even approach the creative and inspirational breadth of the Nik Collection. Come to that, we can't think of any other software that does – though ON1 Photo RAW 2021 and Exposure X6 come close.
• Get the DxO Nik Collection 3
Read more:
• The best photo-editing software you can buy today
• The best free photo-editing software for cost-conscious photographers
• The best laptops for photo-editing right now