Lab tests
Colour error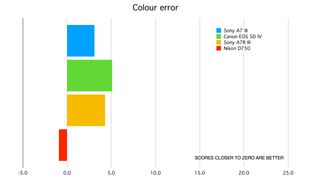 We pitted the A7 III against the Canon EOS 5D Mark IV, Nikon D750 and Sony A7R II, and the A7 III fell right in the middle of the pack for colour error, although all four cameras scored well.
Signal-to-noise ratio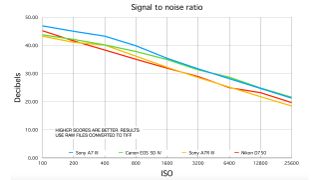 At low to medium ISO settings, the A7 III produced less noise than all its rivals. The Canon EOS 5D IV caught up at higher ISO settings while the Nikon D750 and A7R III lagged behind.
Dynamic range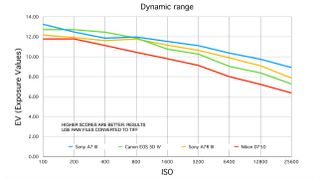 The EOS 5D Mark IV runs the A7 III a close second for dynamic range but falls away at higher ISO settings. The A7R III puts in a strong performance too, but the older Nikon D750 is left behind.