The Sony A7 II has been Sony's cheapest full frame camera for a while now, offering frankly ridiculous value for money, given that it comes with a 24MP sensor and in-body stabilization carried forward to the later Sony A7 III and Sony A7C.
What it didn't have was 4K video. The A7 II was never going to be in our list of the best cameras for filmmaking, obviously, or even the best cameras for vlogging, but for photographers happy with 1080 video, or not interested in video at all, that didn't matter. After the original Sony A7 finally went out of production, the A7 II became the cheapest full frame Sony you could buy and one of the best cheap cameras to buy.
It's all because of Sony's policy of keeping older cameras on sale at reduced prices alongside newer ones. It was last-generation tech, but that didn't matter for bargain seekers, beginners, and students wanting to get a foot in the door to Sony's mirrorless camera ecosystem.
There must be huge numbers of Sony A7 IIs out there today, and it's still possible to buy it here and there, though not necessarily at the knock-down prices seen in its heyday.
The Sony A7 II is a full frame camera with a good 24-megapixel sensor, so it also needs lenses good enough to do it justice. At the same time, Sony A7 II buyers will be watching the cash, so we've also picked out lenses that offer real value for money and are sensible buys given the A7 II's low cost.
Best lenses for the Sony A7 II
Why you can trust Digital Camera World Our expert reviewers spend hours testing and comparing products and services so you can choose the best for you. Find out how we test.
We start off this list with this pint-sized standard zoom originally introduced with the Sony A7C but also available separately. If you got your Sony A7 II with the Sony FE 28-70mm f/3.5-5.6 OSS, you might be wishing you could swap it for something smaller. Or, if you bought your A7 II body only, this could be the perfect travelling companion. Optically, the FE 28-60mm f/4-5.6 is remarkably good, despite its diminutive design. It doesn't have image stabilization, but then the A7 II does, so it hardly matters. The main disadvantage is the small 2x zoom range, which does hamper this lens's versatility somewhat.
Read our full Sony FE 28-60mm f/4-5.6 review for more details
The Sigma 28-70mm f/2.8 DG DN | C offers a real step up in class from the standard Sony FE 28-70mm f/3.5-5.6 OSS kit lens by offering superior optics and a constant f/2.8 maximum aperture. It's an affordable alternative to the Sony 24-70mm f/2.8 G Master lens, offering a slightly reduced focal range at a massively reduced price. The Sigma feels well built, the focus and zoom rings are smooth, and you can rotate from 28-70mm in one fell swoop. The one downside is that it's not fully weather-sealed, so we wouldn't recommend using it in pouring rain.
Read our full Sigma 28-70mm f/2.8 DG DN | C review for more details
Every photographer needs an ultra-wide-angle zoom sooner or later, especially if you're into landscape or travel photography. The trouble is, these normally cost a packet, especially for full frame cameras – but then Tamron comes to the rescue with the Tamron 17-28mm f/2.8 Di III RXD. It's still not cheap, exactly, but it costs way less than its Sony-branded equivalents and it has a constant f/2.8 maximum aperture too. It's smaller and lighter and beautifully balanced on a the A7 II camera body. However, it's certainly not light on all-round performance and image quality, really punching above its weight.
Read our full Tamron 17-28mm f/2.8 Di III RXD review for more details
The Sony A7 II is not really a sports camera so it's unlikely to be used solely for action and wildlife photography – which means a telephoto zoom might not be high on your list of priorities. This makes the Tamron 70-300mm f/4.5-6.3 Di III RXD ideal as an 'occasional' telephoto offering decent image quality at a very good price. You don't necessarily need or want the most expensive fast glass all of the time, with big apertures, heavy construction and monster price tags. This Tamron lens continues a decades-long tradition of relatively inexpensive, compact, lightweight telephoto lenses with a versatile and practical 70-300mm zoom range.
Read our full Tamron 70-300mm F/4.5-6.3 Di III RXD review for more details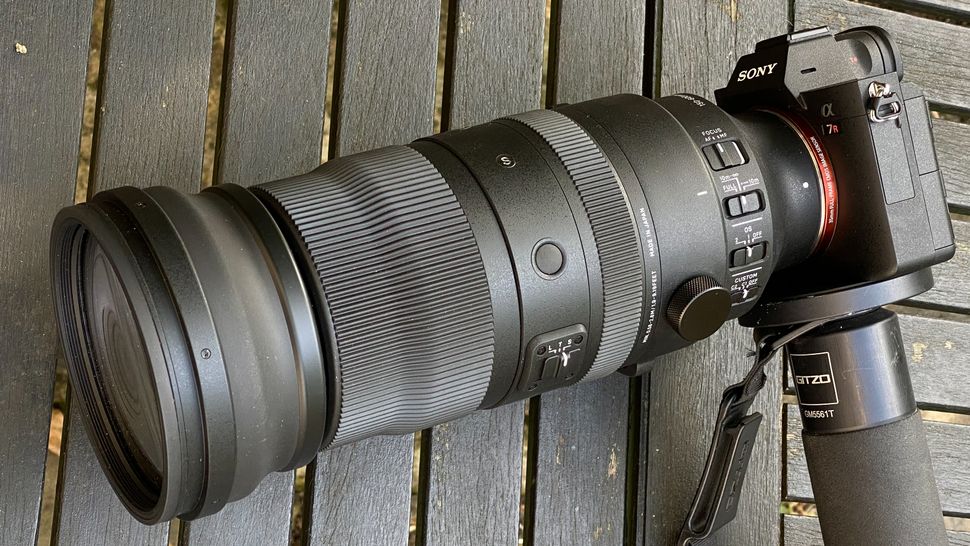 A retooling of the already excellent DSLR lens, the Sigma 150-600mm f/5-6.3 DG DN OS Sports is a great lens for bird photography, airshows and all manner of different sporting occasions.
The autofocus is excellent, though you'll need to make sure your camera is set up properly to take advantage of it. The build quality of the lens is also impressive – while no one is going to pretend this is a lightweight lens, it handles well, with tactile zoom and focus rings and a series of on-body controls for functions like AF speed, stabilization intensity, and in a new addition for the mirrorless version, Zoom Torque control to adjust the resistance of the zoom ring.
See our full Sigma 150-600mm f/5-6.3 DG DN OS Sports review
We'll finish off with a couple of prime lenses at different ends of the scale. The first is this remarkable Tamron 20mm f/2.8 Di III OSD M 1:2, which isn't just an ultra-wide prime lens but also a half-life-size 'macro' lens capable of extreme close-ups. Perhaps the most remarkable thing of all is the low, low price for such a useful lens and one with really rather good optical performance. If you don't want to stretch to the Tamron 17-28mm zoom, this will give you much of the wide-angle capability at a fraction of the price.
Read our full Tamron 20mm f/2.8 Di III OSD review for more details
If you shoot portraits, you'll want a portrait lens, and while an 85mm f/1.4 is the classic choice, the f/1.4 aperture really pushes up the price. For that reason we'd recommend the Sony FE 85mm f/1.8 as a lower-cost portrait lens better suited to the Sony A7 II. The maximum aperture is only a little smaller and it will still deliver almost as much background blur as an f/1.4 lens. It's only about a third of the cost and less than half the weight of the Sony f/1.4 version, so it lightens the load for handheld shooting and is easier on your bank balance. Handling is refined, build quality is impressive and image quality is excellent in all respects, making this lens a great buy.
Read our full Sony FE 85mm f/1.8 review for more details
As a fast 35mm prime, the Samyang AF 35mm F1.4 FE II will appeal to street photographers and it's also ideal for anyone who likes a modestly wide viewing angle coupled with a wide aperture for maintaining quick shutter speeds under low lighting conditions and gaining a tight depth of field in close-ups. This Mark II version adds a two-way Custom switch that enables you to use the focus control ring for manual override of autofocus, or for stepless (de-clicked) aperture control. That'll be an instant hit with videographers. But the big appeal here is the price - this costs well under half that of the competing Sony FE 35mm F1.4 G Master.
How we test lenses
We test lenses using both real-world sample images and lab tests. Our lab tests are carried out scientifically in controlled conditions using the Imatest testing suite, which consists of custom charts and analysis software that measures resolution in line widths/picture height, a measurement widely used in lens and camera testing. We find the combination of lab and real-world testing works best, as each reveals different qualities and characteristics.
Best Sony lenses
Best Sony cameras
Best Sony A7iii lenses
Best Sony A7 iv lenses
Best macro lenses