There's been a massive amount of chatter around the photographic water cooler this week, with leaked details of new cameras from almost every big manufacturer.
Not only do we have details of the latest new mirrorless models from the big three – Canon, Nikon and Sony – but Olympus' latest Micro Four Thirds body has also been detailed.
Perhaps the biggest surprise, however, is that there's a brand new video-oriented Canon RF mount camera on the horizon… but it isn't being made by Canon!
Pull up a chair and eavesdrop on the five heaviest hits of camera news this week.

Next Canon EOS R has more MP than Sony A7R IV
Canon's next full-frame mirrorless camera will be a high resolution version of the Canon EOS R – and, according to the latest report, it will have a megapixel count "way beyond the Sony A7R IV".
That would mean Canon's next R-system camera has a resolution higher than the 61MP of the A7R IV – giving credence to the rumors that it could be in the region of 70MP… or even higher.
The latest report about Canon's upcoming camera, still expected to be revealed this year, jives with earlier stories about a 70MP Canon EOS R with image stabilization, and potentially even a rumored 100MP Canon EOS R…
Read more: New Canon EOS R has resolution "way beyond" the 61MP Sony A7R IV

Nikon Z3 design revealed – on track for 2020?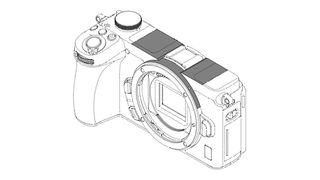 Recently leaked designs indicate that the Nikon Z3 might be appearing sooner than we may have thought. These detailed images clearly show an APS-C sensor housed inside the body, while any indication of an electronic viewfinder is missing.
This marks a new step in the Z wave of mirrorless cameras, as both the Nikon Z6 and Nikon Z7 housed an EVF and were full-frame format (specifically built with the larger Z lens mount to complement the larger sensor).
This ties into previous rumors from Japan, which indicate that the Nikon Z3 could be a super-small DX camera with no electronic viewfinder, a fixed LCD screen, a single microSD card slot and a 24 or 26MP sensor…
Read more: Nikon Z3 design leaked – entry level APS-C Nikon mirrorless camera set for 2020?

Has Sony just registered the A7S III?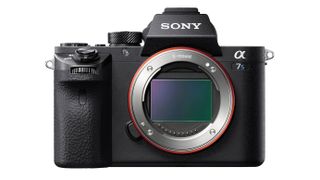 With the almost four-year-old Sony A7S II growing long in the tooth, fans have been eagerly awaiting an update – and it looks like the Sony A7S III may be announced at some point during August or September, according to the latest rumors.
Sony recently registered a new camera in Asia with the code WW942051, which looks likely to be a high-end E-mount camera because it features the same advanced 5.8GHz Wi-Fi standard that was introduced with the A7R IV.
While this technically means that this upcoming camera could actually be one of three – the Sony A7S III, the Sony A9 II or the Sony A6700 – with the A7s II's fourth birthday slowly creeping into view, an A7S III announcement before the end of 2019 seems to make a lot of sense…
Read more: Is this the new Sony A7S III?

Olympus E-M5 Mark III: 20MP sensor + more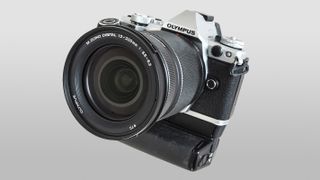 The highly anticipated Olympus OM-D E-M5 Mark III looks set for a late summer reveal, and could be packing a 20MP sensor as well as a number of other changes to the E-M5 family.
These apparently include a new image processor, a different battery, along with a body composed of different materials in order to make it more lightweight while retaining Olympus' famed weather-proofness.
The E-M5 Mark III was previously expected to be revealed in early August, but according to a new report this has been pushed back to a late September or early October unveiling…
Read more: Olympus OM-D E-M5 Mark III to feature 20MP sensor, launch in late September?

A video-oriented Canon RF camera… from Red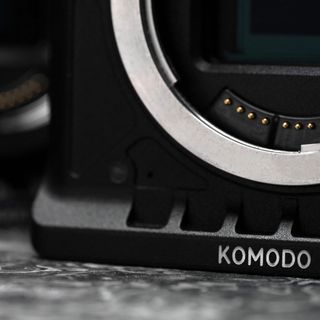 Ever since the EOS R was first announced, Canon has continued to handicap the video capability of its otherwise formidable RF mount system. That's about to change, however, with a new video-oriented RF-mount camera – the thing is, it's not from Canon.
Instead, Red Digital Cinema will make use of the mount on its upcoming Komodo system, about which very little is known – other than the fact that it uses Canon's full-frame mirrorless RF mount.
That's according to a series of highly cryptic teases from Jarred Land, president of Red – the manufacturer of specialist 4K cinematography cameras…
Read more: A video-oriented Canon RF camera is on the way – but it's not from Canon

Latest buying guides:
The best photo books in 2019: great printing services for your photographs
50 best camera accessories, gadgets and gifts for photographers in 2019
Best iPhone for photography: do you need an iPhone XS or will an older one do?