There's not much point buying a fancy new camera and quality glass for it, only to view and edit your shots on a lacklustre monitor. Fortunately, upgrading to a larger screen with the potential of superior image quality needn't break the bank. Far from it. This Prime Day (on NOW - 12th and 13th July), you can grab a stunning screen with impressive specs for as low as £200, and you don't need to spend much more to get something truly jaw-dropping. Here's our list of the best Amazon UK Prime Day monitor deals, starting with the cheapest....
Read more: Amazon UK Prime Day camera deals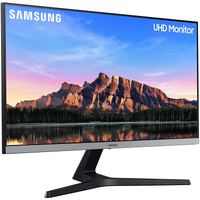 Samsung 28" 4K monitor|was £249.99|now £199
Save £50.99 Never has £199 bought you so much monitor! We can't quite believe you're getting a 28-inch IPS screen with a 4K res and HDR10 certification for so little cash. It even looks pretty snazzy. Don't miss out on this total corker of a deal - you'll kick yourself.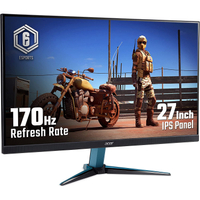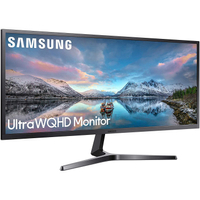 Samsung 34" 21:9 ultrawide monitor|was £349.99|now £259
Save £90.99 There's nothing quite like an ultrawide monitor for gaming immersion or side-by-side multitasking. Ultra-wide used to mean ultra-pricey, but not any more, as this super-sized 34" screen can now be had for a super-skinny price.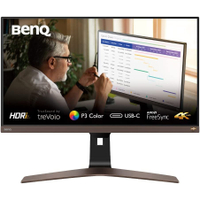 BenQ EW2880U 4K Monitor|was £379.99|now £299.99
Save £80 Monitors don't get much better value than this! We rate BenQ's high-end screens as some of the best for image video editing, and this cheaper display is a fine example of the breed: 28 inches, 4K resolution, IPS LCD image quality, HDR, 90% DCI-P3 colour coverage, AND USB-C connectivity with Power Delivery. All for £299.99! We can't overstate just what an incredible deal this is.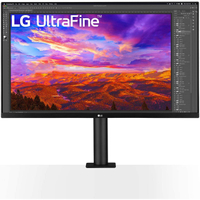 LG UltraFine Monitor 32UN88A|was £599.99|now £519.99
Save £80 31.5 inches, 4K (3840 x 2160) res, USB-C connectivity and 95% DCI-P3 colour coverage: a monitor with these kind of specs could cost you over £1000, but this LG display costs half that. A premium image/video editing monitor for mid-range money? Sign me up...
Monitor buyer's guides:
The best monitors for photo editing
Best monitor for video editing
Best 8K monitors so far
Best curved monitors
Best portable monitors
Best touch screen monitor