Australia's Click Frenzy sale has become a fixture in the country's shopping calendar and, like all other big sales, it brings a plethora of bargains, including on cameras. While individual retailers have participated in the past, this is the first time that Canon has signed up for Click Frenzy, at least that we can recall.
With Canon Australia shuttering its own online storefront, this Click Frenzy sale sees several camera retailers offering different Canon rebates. For example, CameraPro has dropped the price of the excellent EOS 1-D X Mark III DSLR, while Ted's Cameras is offering the best price on the EOS R.
While those two models are our picks of the pack, there are other Canon discounts to be found. Whether you're starting off on your photography journey or looking to upgrade to a better model, there are a few good deals to choose from – most of the best deals are on DSLRs though.
Some are relatively new additions to the DSLR line-up (who said they were dead?) while others have been firm favourites with photographers of all kinds. We've listed our pick of the best Canon deals below, so you can save a packet easily.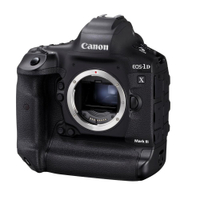 (opens in new tab)
Canon EOS 1-D X Mark III (body only) | AU$10,899 AU$8,999 at CameraPro (opens in new tab) (save AU$1,900)
Yes, it's overkill for the average user, but if there was ever a time to go pro, then this might be it. You can save a very impressive AU$1,900 on this excellent shooter. And, being a DSLR, there are plenty of Canon and third-party lenses to support it. Its autofocus performance is par excellence and it shoots 4K video too. Head to CameraPro to snap it right up.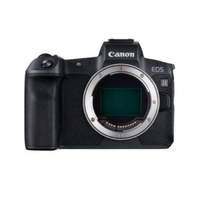 (opens in new tab)
Canon EOS R (body only) | AU$3,399 AU$2,319.95 at Ted's Cameras (opens in new tab) (save AU$1,079.05)
It's possible to find the first Canon full-frame mirrorless camera for less than its usual RRP of AU$3,399 but thanks to Click Frenzy, you can get it for as low as AU$2,320 at Ted's Cameras. It's one of the best prices you'll currently get for the body. And while it does have its quirks, it's a great camera to upgrade to if you're planning on going mirrorless.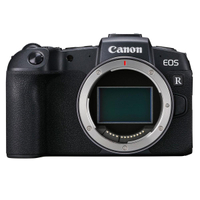 (opens in new tab)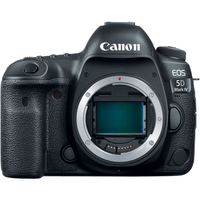 (opens in new tab)
Canon EOS 5D Mark IV + EF 24-105 f/4 L II | AU$5,699.95 AU$4,559.96 at Ted's Cameras (opens in new tab) (save AU$1,139.99)
This aging camera has been a stalwart in the photography world. Canon has obviously done something right with the EOS 5D Mark IV as it remains one of best cameras available today, whether DSLR or mirrorless. Its cropped 4K and 61-point AF system might feel dated but that 30.4MP sensor is still excellent. And you can bundle it up with an excellent L-series piece of optic and still save almost AU$1,140 at Ted's Cameras.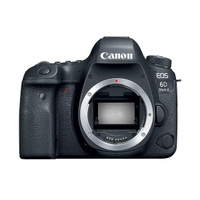 (opens in new tab)
Canon EOS 6D Mark II (body only) | AU$2,399 AU$1,773 at CameraPro (opens in new tab) (save AU$626)
Several retailers are slashing Canon camera prices for Click Frenzy, so it's a good time to pick up not just pro-level gear but also enthusiast cameras like this 6D II. While there's a mirrorless version in the EOS R6, the 6D Mark II DSLR is easy to use, will even suit beginners and grow with them, and is supported by an extensive range of lenses. And CameraPro will let you have it for AU$1,773.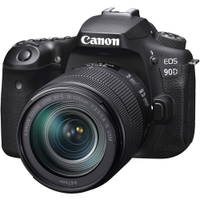 (opens in new tab)
Canon EOS 90D | AU$1,799 AU$1,489 at CameraPro (opens in new tab) (save AU$310)
Just when we thought DSLRs were a dying breed, Canon announced the EOS 90D. This APS-C format DSLR boasts a 32.5MP sensor and face detection while using the optical viewfinder. It even ups the ante with a very good 11fps burst speed and uncropped 4K video. It's great bang for buck if you're after a camera that can be used by both beginners and enthusiasts alike.
If you'd like to get yourself a kit, then the 90D and the Canon EF-S 18-55mm bundle is also discounted (opens in new tab) to AU$1,749.