For a camera that launched with a price tag of just under 10 grand, this Click Frenzy bargain is an absolute steal!
The excellent Sony A9 full-frame speedster can be yours for a smidge over AU$3,599 during Click Frenzy Mayhem 2021, thanks to the very generous AU$1,589.60 discount on Sony Australia's online storefront.
That's the cheapest price we remember coming across for a camera that has it all – 20fps burst speeds, 5-axis stabilisation, crispy 4K video and practically perfect autofocus.
It's currently retailing between AU$4,500 and AU$5,500 at most Aussie retailers, so this truly is your best chance to snap up one of the best full-frame mirrorless cameras on the market.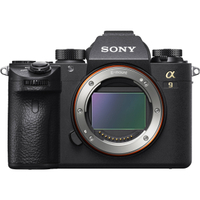 Sony Alpha A9 (body only) | AU$5,189 AU$3,599.40 at Sony (save AU$1,589.60)
Thanks to the launch of the second-gen Sony A9 II, the price of the original speedster has dropped significantly. Instead of the launch price of about 10 grand, you can find it for about AU$5,500 now, sometimes even lower. Sony, however, has dropped the price even further this Click Frenzy, to just AU$3,599 – the lowest price yet on this pro-level sports full-framer.
Even though the Sony A9 II and the newer Sony A1 are creating buzz in the photography world, the original Sony A9 is still one of the best cameras we've tested. When it launched, it was arguably the most impressive full-framer we'd gotten our hands on. Its 24.2MP sensor is spectacular, so much so that it was inherited by the A9 II.
It's autofocus tracking is remarkable, whether you're locked on to an eye or a face. Then there's that blistering 20fps max continuous shooting speed that can capture an action in pinpoint sharpness. You're also getting in-body image stabilisation for that money, rated at 5 stops of compensation for camera shake.
Sure, you're not getting that 1GB/s Ethernet connectivity with the A9 (it's available in the A9 II), but if you can manage without it in the field, you really can't beat this price.
That saving can even snag you a lens or two for the A9. While there aren't any FE-mount sports-friendly lenses on sale this Click Frenzy, there are a couple of primes that are worth considering.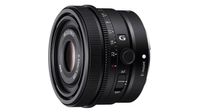 Sony FE 50mm f/2.5 G | AU$979 AU$899.10 at Sony (save AU$79.90)
Not a huge discount but this 50mm prime is a great piece of glass. It got a full five-star review from us and for good reason. It offers excellent image quality, is compact and lightweight, fast, silent and affordable.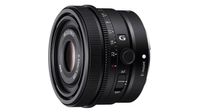 Sony FE 24mm f/2.8 G | AU$979 AU$599.40 at Sony (save AU$379.60)
While it retails for about a grand in Australia, Sony has significantly slashed the price of this 24mm prime – slashed by almost 39% to be precise. That makes it a far better price for a 24mm f/2.8 lens. While it's not the best prime glass Sony has ever produced, it's still pretty solid, as long you correct for its barrel distortion.
Read more:
The best Sony lenses
Best cameras for professionals
Sony A9 II vs Sony A1 vs Sony A7R IV
Nikon D6 vs Canon EOS 1-D X Mark III vs Sony A9 II