Canon could soon be setting its sights on making the best instant cameras, if the latest reports are anything to go by. Ever-reliable Japanese leak site Nokishita (by way of CanonWatch) reports that the company has listed a number of SKUs for instant cameras with built-in printers. SKUs, or Stock Keeping Units, are essentially the code numbers that manufacturers and retailers use to identify different items.
If this is indeed the case, it appears that Canon could be gunning for the instant camera market currently dominated by Fujifilm – which has seen monster sales of 900,000 instax cameras a month.
So far, the following potential cameras have been spotted, with the following SKUs:
3879C001: IVY 2in1 instant camera (Gold)
3879C002: IVY 2in1 instant camera (White)
3879C003: IVY 2in1 instant camera (Blue)
3879C004: IVY 2in1 instant camera (Red)
3884C001: IVY instant camera (Green)
3884C002: IVY instant camera (Yellow)
3884C003: IVY instant camera (Blue)
3884C004: IVY instant camera (Red)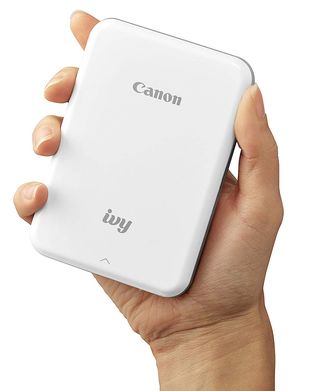 IVY is the name given to Canon's mobile printer line (known as iNSPiC in Japan), so it looks like some integration or amalgamation of the technology is in store.
The Canon IVY printers use Zink - and inkless color printing system that is also used in portable printers made by other manufacturers, including the Polaroid Pogo, the HP Sprocket, and the LG Pocket Photo.
Instant cameras using this Zink system are already being sold by other manufacturers, most notable Kodak which makes a range of Printomatic and Smile cameras.
The Kodak Smile and Smile Classic are two-in-one models that combine an instant printer with a digital camera – and this may well be what Canon is attempting to replicate with its 2in1 models in this list.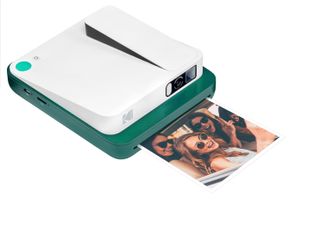 With interchangeable lens camera sales falling, and smartphones eating the opposite end of the market, entering a rare growth area of the camera sector is a shrewd move for Canon.
With Fujifilm selling 8.5 million cameras in 9 months, thanks to the success of the Fujifilm instax Square SQ20 and Fujifilm instax Square SQ6, it may be instant cameras – not full-frame mirrorless cameras – where the battle for the industry is fought or lost.
Read more:
The best instant cameras in 2019
What type of instant film do I need?
Fujifilm instax cameras sales hit 900,000 a month, thanks to Taylor Swift