Compact cameras can appeal just as much to the photo enthusiast as the absolute beginner – especially when, like the Panasonic Lumix LX15 here, they feature a physically larger than average one-inch CMOS sensor, rather than a bog standard 1/2.3-inch CCD chip. The upshot is, in theory, improved image quality, yet a camera that can still be shoehorned into the pocket of our jeans when deactivated. Does this compact truly offer the best of both worlds then, albeit for what was somewhat a premium price on launch? Read on to find out…
Specifications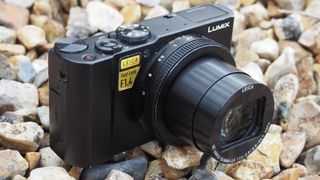 Sensor: 20.1 megapixels 1-inch CMOS
Sensitivity range: ISO80 to ISO25600 equivalent
Video: Maximum 4K resolution
Lens: 24-72mm, 3x optical zoom
Monitor: 3-inch, tilting 1040K-dot LCD screen
Viewfinder: No
Battery life: Up to 260 images
Dimensions: 105.5x60x42mm
Weight: 280g without battery or SD card
Key features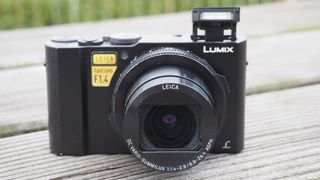 Originally announced back in 2016, the 20.1 effective megapixel Panasonic Lumix LX15 (known as the Lumix LX10 in North America) is all about a commendably rock solid build twinned with a one inch sensor and a smattering of hands-on control that will appeal to an enthusiast photographer perhaps looking for a smaller sometime alternative to a by-comparison bulkier mirrorless camera or DSLR. Though it outwardly resembles a typical point and shoot camera at first glance, the LX15 offers a bit more than the typical compact snapper does, thanks to a lens that boasts a brighter than average f/1.4 maximum aperture, in theory allowing us to avoid use of the built-in pop up flash, even in lower lighting conditions. The on-board light sensitivity range is also broad here, starting out at ISO80 and topping out at ISO25600 equivalent, a level of spec at one time only found on DSLRs.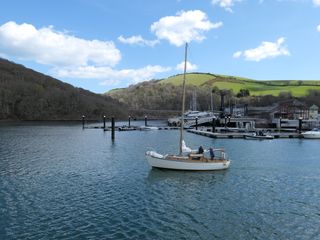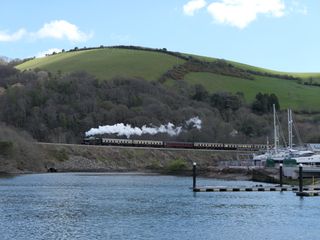 With its expertise in video, it's no surprise to find once again there is an option to film at up to 4K-resolution footage with this Panasonic, which at one point made it the physically smallest camera in its maker's range with that video 'power'. At the same time the modest 3x optical zoom range, which tops out at a 35mm equivalent of 72mm, thereby making it a decent option for portraits, also starts out a wide angle 24mm, meaning the LX15 is once again something of a jack-of-all-trades, equally adept at capturing landscapes and wide vistas as people shots.
Rivals
When it comes to enthusiast photographer targeted compacts, Canon was one of the brands that regularly ruled the reviews and sales roost via its previously long-running PowerShot series. The Canon G9 X Mark II is a comparable example, thanks to it, like the Panasonic Lumix LX15, also incorporating a one-inch CMOS sensor at its heart, although that model doesn't quite keep up when it comes to video capture, 'only' offering a maximum 1980x1080 pixels at its highest available resolution.
Of course Panasonic itself has previously sold a long-running line of digital Lumix branded compacts, which themselves offer an alternative to the LX15 here. That said, when using this alongside Panasonic's own Lumix ZS70 and Lumix ZS200 compact digital cameras, which we were at the time of writing – both of which boast the eye-level viewfinder that the LX15 doesn't – we were hard pressed to notice a discernable difference when it comes to image quality, despite the LX15's larger one-inch sensor as opposed to the TZ90 camera's smaller 1/2.3-inch CMOS chip. This would suggest that the Leica lens technology and processing employed by all three cameras also has its own distinctive part to play in the end result. Not unsurprisingly perhaps, back when the LX15 was originally launched, Panasonic claimed it enjoyed a generous quarter share of the compact camera market.
Handling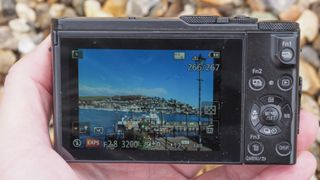 Pick the Panasonic Lumix LX15 up and its metal build and heft surprises, due to its somewhat underwhelming overall size, being not a great deal bigger than the proportions of a credit card. Its maker has crammed a lot into its unassuming dimensions however, which feels like a feat of engineering it itself – especially size the rear panel LCD screen flips up so it can face the user to aid the composition of selfies.
This is in lieu of any built-in viewfinder – unlike the same brand's TZ90 and TZ200 compacts which do feature an EVF, albeit a tiny one, there isn't one included here, thus allowing Panasonic to make the LX15 more tiny still.
Unfortunately a small camera body also hasn't allowed any room for anything much in the way of a handgrip. The lack of one plus the smooth finish to the body prevented us from getting as firm a hold on this one as we'd have liked.
Performance
On a camera this size, the Panasonic Lumix LX15's lens is one of the 'fastest' around, courtesy of its f/1.4 to f/2.8 aperture range and the camera's performance is just as highly polished as its metal exterior, thanks to a responsive touch screen and dual control rings encircling the lens, one of which puts user selectable aperture settings at our literal fingertips when holding the camera. Which is again a nice touch, if you'll forgive the pun.
Image quality wise, we are getting plenty of punch and detail out of the camera's photographs along with decent contrast and color saturation, even if they are no match for a mirrorless camera or a DSLR with a dedicated lens attached to best (or better) match the chosen subject matter. That said, there is something also to be said for the convenience the LX15 provides. We're more likely to take it out and about with us – and therefore more likely to get the picture, or video, we're after – than either of the two bulkier classes of camera just mentioned.
Sample images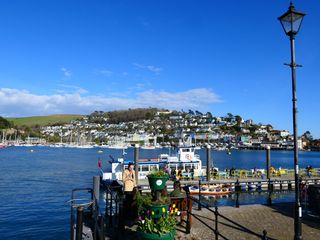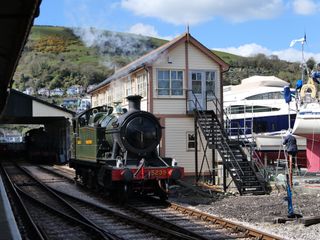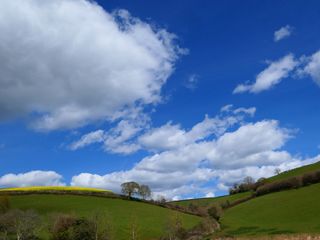 Verdict
When we looked at this camera for a group test, we opined that the Panasonic Lumix LX15 was pretty much a perfect combination of features, performance and price. We were remiss not to add 'size' to that summation too. As anyone buying this over, say, a mirrorless camera – which at one time could be had for a similar outlay – is only really going to be doing so because even the smallest of mirrorless options, when combined with an interchangeable lens, is still bigger and bulkier on the pocket than the LX15. Those who want to point and shoot sometimes, but still exercise a bit of creative control when the mood takes them, are the ones who will be ultimately getting the most out of this camera.
Read more
Best Panasonic cameras
Best compact cameras
Best bridge cameras
Best waterproof cameras
Best point and shoot cameras