These days a compact camera really needs to stand out from the crowd if it's to stand a chance of competing against a well-sorted camera phone. With the Canon PowerShot G9 X II, can has a produced an amazingly small camera, yet one which doesn't sacrifice much when it comes to performance and image quality.
Other popular Canon PowerShots:
• Canon PowerShot SX740 HS review
• Canon PowerShot SX70 HS review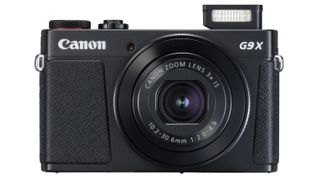 Features
The big (or rather, small?) talking point with the G9 X II is its diminutive size. At 98 x 57.9 x 31.3mm and just 206g ready to shoot, this is about as compact as compact cameras get. Even that 31.3mm thickness figure overstates things, as that only applies to the fattest part of the camera where the lens protrudes. The thickness of the rest of the camera body is far thinner, making the G9 X even more svelte in the hand.
Despite the diet, Canon has managed to cram in a 1-inch size sensor. This has around 4x the surface area of a 1/2.3-inch sensor that you'd find in a typical compact camera or camera phone. That increased surface area makes the sensor more light sensitive and able to resolve more detail with less image noise/grain, especially in low light conditions. A respectable maximum sensor sensitivity of ISO 12800 further helps the G9 X II deliver in low light.
The sensor is fronted by a 3x optical zoom lens with image stabilisation. It boasts a large maximum aperture of f/2, meaning it can let lots of light through to the image sensor, keeping shutter speeds high and therefore helping you get sharp shots with less chance of camera shake blur. the only catch is that this f/2 aperture only applies with the lens set to maximum wide angle. Zoom in and the aperture narrows, and by full zoom it's down to f4.9 - that's not worryingly small, but it does put more reliance on the image stabilisation system to compensate for camera shake.
The lens's 3x zoom range is equivalent to 28-84mm in 35mm camera terms. It's worth noting that most compact cameras will give you a slightly wider 24mm-equivalent wide angle coverage, making the G9 X II a little trickier to use when trying to compose a large group shot, or photography city architecture, as large scenes won't always fit in your image frame.
The G9 X II uses Canon's last-generation Digic 7 image processor. It's powerful enough to enable raw image capture at an 8.2fps continuous shooting rate, but only for 21 shots - so less than three seconds. It's also too old to facilitate 4K video recording, making the G9 X II's 1080p Full HD video look a little dated compared to the latest crop of compacts that do offer 4K.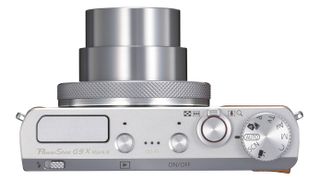 Sensor: 20.1MP 1-inch-type CMOS
Sensitivity range: ISO 100-12800
Video: 1080p Full HD at 60fps
Lens: 3x optical zoom, 28-84mm-equivalent, f/2-4.9
Monitor: 3-inch, 1040k-dot LCD, touchscreen
Viewfinder: N/A
Battery life: 235 shots
Dimensions: 98 x 57.9 x 31.3mm
Weight: 206g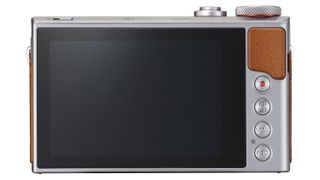 Build and handling
Despite the pared-down size of the G9 X II, it still feels like a good quality product. Rubberised panels on the front and rear aid grip, although they're not particularly sculpted, so you'd still be wise to use a wrist strap to guarantee a secure hold.
The small rear panel area and large 3-inch LCD screen means there's precious little space to the right of the screen for buttons - most notably, you don't get a 4-way directional dial. Consequently you'll need to use the touchscreen functionality to navigate menu options and swipe through captured images, but fortunately the screen is quick and responsive, and Canon's menu system is clear and easy to use. The screen cant however be tilted or flipped forward for easier selfie shooting - but then the camera would have to be thicker and heavier to enable this.
The same case can be made for Canon's decision to omit an electronic viewfinder. There really isn't any space on the G9 X II for one, unless Canon was to produce a pop-up EVF similar to that used on Sony's RX100 cameras. It's also worth remembering that while an EVF can be useful when the main screen in hard to see in sunlight, the tiny 0.2-inch size EVFs used on similar compact cameras are extremely small and require a lot of uncomfortable squinting to use.
On the top panel you'll find a mode dial that gives access to manual and semi-automatic shooting modes, should you want to explore more creative photography. there;s also a small pop-up flash, and a useful control ring around the lens that can be used for zoom if you'd rather not use the zoom ring on the top panel.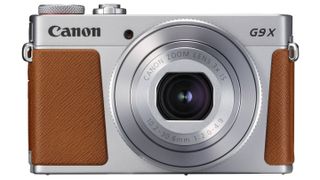 Performance
The G9 X II is fast and responsive to use, with the touch screen making it easy to select a focus point. We also found the camera's exposure metering does a good job of balancing shadow and highlight detail for a bright overall exposure, though the lack of a multi-shot HDR feature does limit overall dynamic range, so don't expect the same eye-catching shots in high contrast scenarios that a powerful camera phone can generate in HDR mode.
Compared to a conventional compact camera with a small 1/2.3-inch image sensor, the bigger 1-inch sensor in the G9 X II resolves noticeably more fine detail, especially in low light at sensitivities above ISO 800. Ramp up to ISO 3200 and the difference is clear, as the G9 X II produces detailed images with relatively low noise. Compared to similar cameras with a 1-inch sensor like the Panasonic TZ200 and Sony RX 100 VA, the Canon's shots are a match for the much pricier Panasonic, and only the Sony does marginally better for fine detail reproduction, but it too will cost you a lot more than the G9 X II.
One possible issue with the G( X II is its relatively poor battery life of 235 shots per charge. It's not massively worse than the competition, but it'd be a good idea to have a spare battery handy if you intend to stray far from mains power.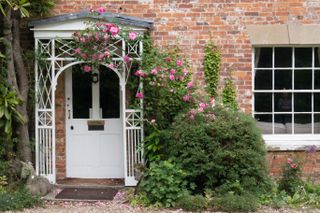 Canon PowerShot G9 X II – sample images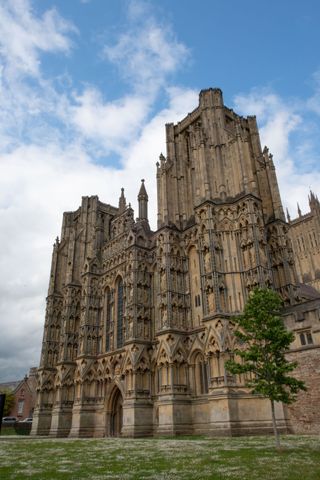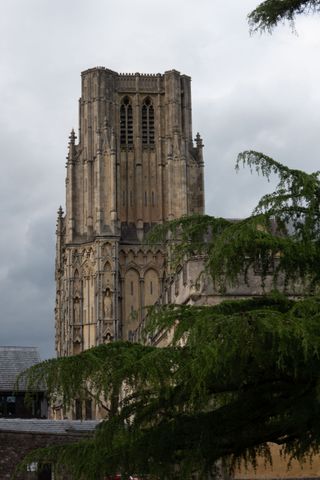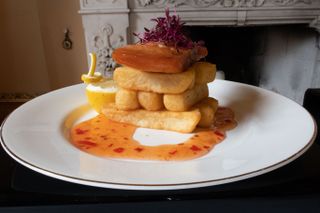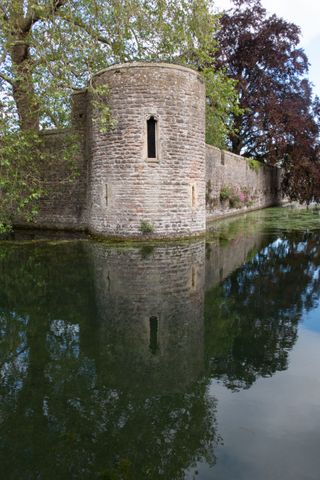 Verdict
The Canon G9 X II is the smallest and one of the cheapest cameras you can buy with a 1-inch sensor, making it very attractive as a high performance travel camera. If you don't already have a decent camera phone, and can do without a long-reach optical zoom, it's a good buy.
The only negatives are the slightly restrictive maximum wide angle of the lens, which can be annoying when trying to frame large scenes, and if you're used to physical buttons and dials, the touchscreen-orientated G9 X II will take some getting used to. 4K video, a tilting screen and an EVF would be nice to have, but few are likely to find them essential.
If you do already own a well-sorted camera phone, the case for the G9 X II is harder to make. The larger sensor in the Canon may have the edge over a small-sensor camera phone on paper, but the ultra-powerful, cutting edge image processing in current phones does such a good job of compensating for the small image sensor size that, in many cases, a phone like a Google Pixel 3 or Huawei P30 Pro will produce better image quality than the Canon G9 X II. Factor the optical zoom in the P30 Pro and there's little point in carrying the Canon alongside it.
Check out our travel camera buyers guide for our current top travel camera picks.
Read more:
• The 10 best digital compact cameras
• The best travel cameras
• The 10 best bridge cameras
• The 10 best action cameras