If you want to find the best Christmas gifts for photographers, then you're in the right place. Whether you're looking for a quirky camera-inspired gift, or a truly thoughtful present for the photographer in your life, we've rounded up the best photography Christmas gifts here.
The Christmas festivities are officially upon us, with the festive season promising us such annual delights as tables groaning under the weight of Christmas dinner, tacky decorations and tempting presents wrapped in colorful paper. If you have a photographer in the family, you might be wondering what camera-related gifts you can get them. However, no matter how picky your photography-obsessed loved one is, we've got 39 amazing Christmas gifts for photographers ideas to help you ensure they have a smile on their face come Christmas morning.
Got a strict budget in mind? There's no need to worry - we've separated our Christmas gifts for photographers guide into four easy-to-navigate price brackets. First up we have under $15/ £15, then under $50/£50, under $150/£150, under $300/£300 and finally under $500/£500 (if your loved one has been particularly good this year!).
Now, without any further ado, here are our picks for the best Christmas gifts for photographers…
Under $15 / £15 gifts for photographers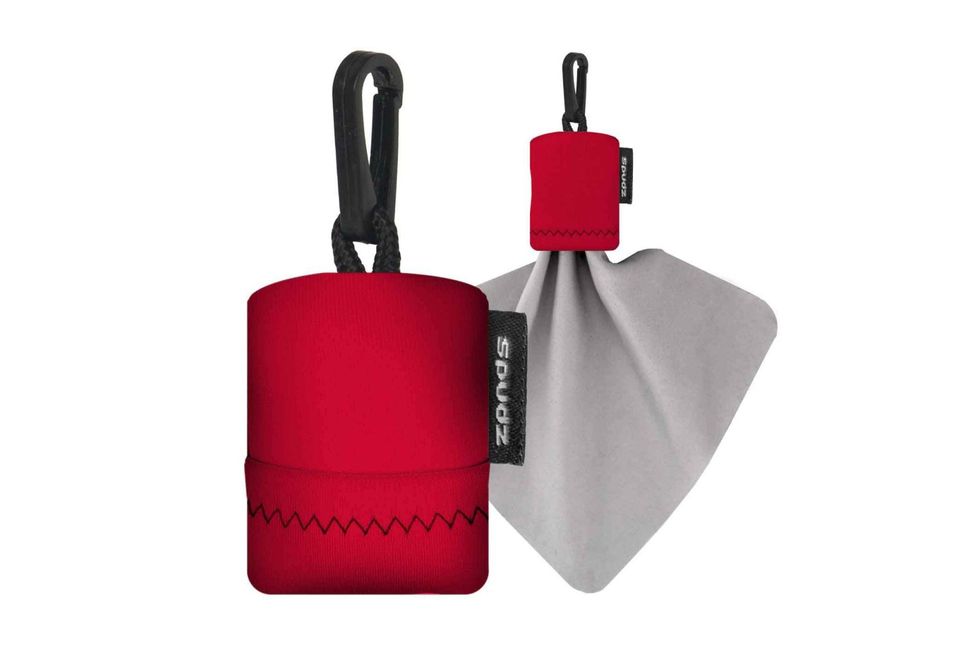 These little lens cloths have been around for years. Made by Alpine Innovations, the Spudz cloths come in all sorts of colors – with a microfibre cloth that tucks away inside a neoprene sleeve. A clip on the sleeve allows you to attach this to your camera strap or bag so that you are never without a cloth to clean off your lens or LCD screen.
See also Best camera lens cleaners
No one likes losing their lens cap, right? Well, with the JJC L-S2 Lens Cap Keeper you can make this particular annoyance a thing of the past, while spending less than the cost of a large Starbucks frappucino! It's designed to be universal for DSLR and CSC lens caps alike, though we've found it works best with wide-angle lenses as there's more purchase for the keeper to hold.
This is the old school way of ensuring that your horizons are straight, and your buildings don't seem to lean like the Tower of Pisa. Slot it into the hotshoe of your DSLR or mirroless camera, and let the bubble guide you to get your verticals upright and your seas dead straight. This option provides a two-axis level, plus a more discrete one-axis level that you could leave in position all the time.
Digital photographers can never have enough memory cards – so this is a present that they will definitely thank you for. The SD format is the most popular on today's cameras - so this is the safest option if are not quite sure what camera they use. This High Capacity SDHC card is from leading manufacturer Sandisk - and offers a very useful capacity of 32GB. From the Ultra range, it is pretty quick too for the price - with a transfer speed of 48MB/s.
See also Best memory cards
If you're truly stuck and you don't know what to get your photography-loving friend, an Amazon gift card might just be the right answer. "But that's a cop-out!" I hear you cry. "Not so," we would answer. An Amazon gift card can be spent on essentially anything that your friend or family member desires. If they've been saving up for a new camera, Amazon tends to have the best price on the majority of models anyway, so their gift card will help chip a little more off.
Alternatively, if they'd rather buy something a little less expensive, such as one of the best books on photography (or even just a regular book), then they'll be able to indulge guilt-free. Some Amazon gift cards even come in a nifty little box, making wrapping that much easier.
Remember the fun you had with that Instax camera the other Christmas? No need to buy another camera... it is undoubtedly hidden a drawer somewhere. All you need to do is get the owner of the camera some more film! Instax film comes in different sizes... but the most popular instant cameras use Instax Mini film – as used in the Instax Mini 9, Mini 90, Mini 70, Leica Sofort and so on. There are fun film options that give fun borders to the instant prints.. but the plain white-bordered color film is the safest gift option.
See also Cheap Instax film deals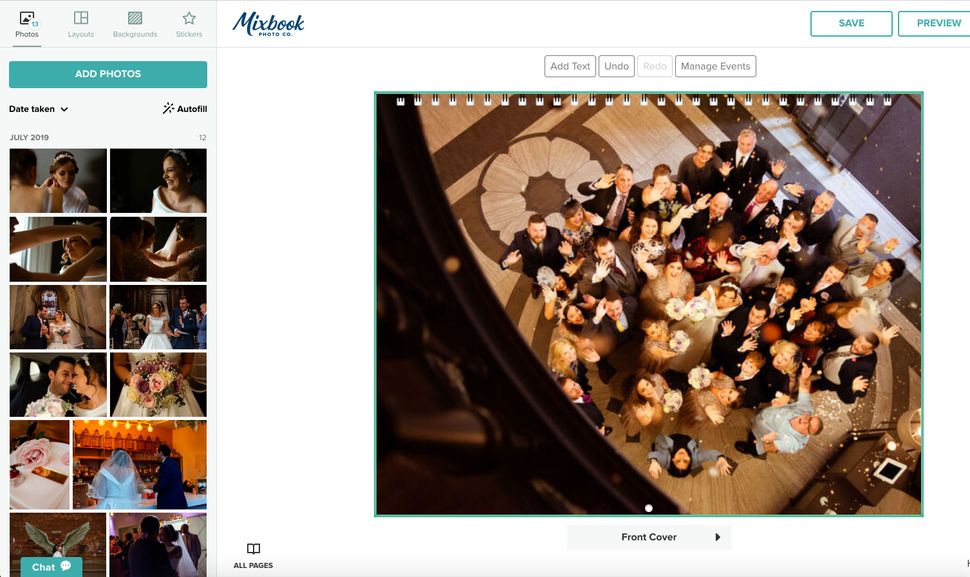 One of the most unexpected and touching gifts you can get the photographer in your life is a collection of their best work in a calendar that they'll look at every day. Mixbook offer lots of different designs to suit your images, and your budget.
• See also Best photo calendars
Lots of photographers are rediscovering 35mm... and this is a little present that may just encourage a photo enthusiast to find that old SLR, and see if they can still take decent pictures without all the advantages of modern digital cameras. There are plenty of films to choose from - but black and white is a great place to rekindle a passion for analog photography. And Kodak Tri-X is as about as classic an emulsion as they come.
Read more Best 35mm films
Under $50 / £50 gifts for photographers
You don't need to own a DSLR or a mirrorless camera to love photography. If you've got a keen camera phone photographer in the family, why not help them bring their images into the physical realm by gifting them a camera phone printer. This offering from Tomy transfers photos from a camera phone onto Fuji's Instax film. You don't need batteries or wires for this printer, and the KiiPix has three different colors to choose from. One of our favorite parts of this printer is the fact that it folds flat for storing and transporting around. We recommend turning your screen brightness all the way up when printing your photos for the best results.
If you're looking for an editing tablet, you might be assuming that you'll have to shell out hundreds of your hard earned cash. However, you can pick up the Huion H430p for only £30 / $40, which is an incredible price. While it's not going to have the same functionality or design as professional models from Wacom and other manufacturers, the H430p is capable of everything that a tablet-editing beginner would want to experiment with. While the drawing area is small, it does functions well - and there's an impressively sensitive stylus for the price and four customizable shortcut keys to help streamline your working process.
See also Best graphics tablets
For a penny under £40, here's a creative light shaping tool in the Rogue product range from ExpoImaging. Attached to your camera's flashgun in Heath Robinson style via a provided band, the 3-in-1 Flash Grid produces 16, 25 and 45-degree spots via stacking honeycomb grids. Weighing a mere 100g, this is an accessory that will snugly tuck into any photographer's camera bag, and when not in use the stacked grids fit handily inside the provided bezel. When attached to the off-camera flash, those self same grids help focus attention on a subject and can help create atmosphere and mood. Also included is a storage pouch.
This smart holster happily holds an entry-level DSLR or mirrorless camera with its kit lens attached, with a memory card pocket on the inside of the flap and two pockets around the side for other small items such as lens caps and cloths.
You can wear it on your shoulder or hook it through your belt, although the grab handle on its top lets you carry it around in the hand when it's more convenient to do so (and you can remove the shoulder strap when doing so).
For those with just a basic camera setup, what else could you need?
• See also Best camera holster bags
It might not be the most exciting Christmas present under the tree, but a 1TB portable hard drive is guaranteed to be the most useful gift you could ever get a photographer. This hard drive from Western Digital is small and compact, yet gives you a chunky 1TB of space to play with. The USB 3.0 port helps you achieve quick data transfer with the latest computers, but its also backwards-compatible with USB 2.0 types as well.
• See also Best portable hard drives
In an age of smartphones, filter effects and constantly changing technologies, it somehow doesn't make sense that an instant camera like the Instax Mini 9 should be such as hit – but a hit it is.
Available in five colorful options, the Mini 9 has been designed with a mirror next to the lens to help you capture the perfect self portrait, and prints are spat out as soon as the image is taken (with just a brief wait until they are fully developed).
While you're somewhat limited in terms of control – an unchangeable 1/60sec shutter speed, for example, and flash firing for every frame – the Instax Mini 9 is hardly intended for technical masterpieces. It's all about fun and rewarding you with something a little different to the norm.
With military-grade construction and inner reinforcements, the OUTXE IP67 rugged solar power bank is perfect for photographers who are going to be going off the grid and want to keep their phone fully charged. This environmentally friendly product provides you with reliable access to emergency charging power when you find yourself in a sticky situation. With the capacity to hold 10,000mAh of power, the OUTXE IP67 can charge an iPhone 8 three and a half times, or a Galaxy S8 twice.
For just over £30, as the model name suggests, the appeal here is being able to build your own camera utilizing the plastic kit shell provided. The upgraded version of the Konstruktor even comes with a PC socket for flash photography, though you'll need the hot shoe adaptor in the optional accessory kit (another £17). Unsurprisingly, like the camera body itself, the lens here is plastic and we get another fixed focal length 50mm lens boasting an f/10 aperture. On a positive note we enjoyed using the waist level viewfinder and the through-the-lens viewing that comes courtesy of the spring loaded mirror level.
• See also Best camera for kids
Photo backpacks aren't exactly known for their striking looks, with functionality often taking precedence over design, but the NX from Manfrotto goes against the grain with its unconventional, modern styling.
Despite this, is still manages to offer everything the photographer with a modest collection of kit might need. You get three separate zippered compartments and enough space to get a camera/lens combinations and two further lenses, with adjustable dividers to help you sort the space to your exact requirements.
There's also a dedicated compartment for a laptop measuring up to 15in and enough space for smaller accessories too, while a strap around the side even lets you hook a small tripod to the bag.
• See also Best camera backpack
The Contour ShutterXpress is a compact multi-media controller that enables precise photo editing on the go. The device has five programmable buttons, a jog dial and shuttle wheel, all of which can be fully utilized to optimize your photo editing workflow and help get your images picture perfect in half the time.
See also Best mouse for photo & video editing
Cokin is one of the most popular names in filters and this kit provides landscape photographers with three separate ND grad filter options to help balance exposures.
Each filter has been designed with a different opacity, and they can be used either on their own or in combination with one another. You just slip them into the provided holder and line them up with the details in your scene.
Bear in mind that to attach the holder to your lens you'll also need an adapter ring, something that's not provided as standard as the one you need depends on the lens you plan on using. These are very cheap, however, so don't let that put you off.
• Also read Best ND grad filters
Very much a memory card that will stay with you as your needs change, not only does this SDXC card boast a healthy 64GB capacity to match current high-resolution cameras, but it also offers fast transfer speeds, whether you're shooting bursts of images, reading data from your card or recording 4K/Full HD video.
On top of all that you get all the usual goodies from Sandisk's Extreme Pro range, such as protection against water, shock and X-rays, together with a free downloadable version of the company's RescuePRO Deluxe software to help you retrieve any images you delete accidentally.
• See Best memory cards
When it comes to protective phone cases, the Otterbox Defender is about as comprehensive as it gets. The multi-layer design gives you dust, drop and scratch protection, while a reinforced polycarbonate inner and a thick silicone outer that absorbs impact. Port covers prevent dirt and dirt from clogging jacks and ports; and the rubber back provides a good camera cut out that also protects protruding lenses when you place your camera phone on a flat surface. The Otterbox Defender series will add a fair bit of bulk to your phone – this isn't a good option if you like to keep your phone in your pocket or want to show off its form – and it isn't waterproof, either. But when it comes to ultimate drop protection, it's a winner.
• See also Best phone cases
An ergonomic keyboard is a must-have if you're spending hours sat infront of a computer editing photos. And one of the best designs we've seen is this Moko Universal Foldable Keyboard.
At just 16.18 cm when folded, it'll easily fit in your kit bag, and weighing in at a slight 141g, you'll barely even notice it's there. And the best part? The highly portable design doesn't compromise on ergonomics or functionality, with each side of the keyboard spaced perfectly to allow a comfortable and natural position when in use.
It's compatible with Windows, Android and iOS so everyone can, quite literally, get their hands on one. And at its price, it's an absolute bargain to boot!
• See also Best keyboards for video editing
Belkin keeps it simple with this portable Pocket Power 10K battery for any small device. Wrapped in a sleek-ish and relatively slim chassis, this portable battery packs in 10,000 mAh, so it's good for a day or two on the road. There's nothing clever here, just two USB-A slots for attaching cables to charge whatever device you have, though they are both 2.4-amp rated for fast-charging. It's also got a 2 amp-rated micro USB slot for a quick recharge between uses. This power bank is available in black, rose gold and silver, so it's obviously got smartphone users in its sights.
• See also Best power banks
Though GoPro on-board sound recording is getting better and better, if you want maximum quality you're going to want to spring for a dedicated microphone. One of the most cost-effective is the RØDE VideoMic GO, an eminently capable, high-quality directional video microphone that will dramatically improve the audio you're capturing. Be aware that some older models won't have the appropriate jack so you may need an adapter.
• See also Best microphone for vlogging
Versatile enough to be used as either a home security camera or a pet camera, this Neos costs just £25. Despite the low price, the Neos has a 1080p Full HD image sensor with 110-degree lens, night vision, two-way audio, and it works with Amazon Alexa.
Videos can be recorded continuously and are stored online for free for 14 days, so you can log on and see that your pet has been up to in the past, or watch a live video feed on your phone.The base is magnetic and the camera also comes with adhesive pads, so it can be fixed to any wall and at any height.
• See also Best home security camera
This teeny tiny SSD enables you to transfer, store and transport your data in a compact pocket-sized format. Perfect for shoots-on-the-go, the PNY Elite SSD 240GB is a great choice for transferring large photo and video files as quickly as possible. The 240GB version currently begins at under £50 / $50, but if you want a 500GB or 1TB version then you'll likely have to pay a little more than that.
• See also Best portable SSDs
Well we would say this, since Digital Camera World is a sister title of these photography magazines, but a photo magazine subscription is the perfect gift for the photographer in your life.
With titles aimed at photo enthusiast (Digital Camera and Digital Photographer), Nikon users (N-Photo), and Canon users (PhotoPlus), there are titles for everyone. And whether you prefer reading in print or on a digital device, there are subs options that offer huge discounts on the coverprices.
As well as subscriptions, individual photo guides and books make great stocking fillers, going in depth into subjects like Black & White, Macro, Wedding Photography, Landscape and Wildlife and Nature.
Under $150 / £150 gifts for photographers
This 20MP point-and-shoot camera from Canon is not only the slimmest offering in Canon's IXUS compact lineup, but it also offers a very reasonable feature set for its modest asking price.
You get an 8x optical zoom that stretches from 28-224mm (in 35mm equivalent terms), together with HD video, Face Detection and Canon's High Sensitivity 'HS' system that promises better results in low light than would otherwise be the case.
Perfect for those who feel limited by their smartphone but don't want to lug around a bulky camera.
See also Best camera under $100
As one of the most affordable Lensbaby special effects lenses, the Lensbaby Spark is a great choice for photographers who want to start experimenting on a budget. While the plastic build might feel slightly on the cheap side, this super light lens is really easy to use and virtually unbreakable (this clumsy author speaks from experience…). To create the selective focus effect, you simply squeeze and tilt the lens to move the 'sweet spot' of focus around the shot. While this lens is popular for portrait photography, it's also good fun to try it out on other genres as well.
• See also Best Lensbaby and Lomography lenses
There's no question that the Big Stopper is one of the most desirable filters around. In fact, for some time it was hard to get hold of one as LEE Filters just couldn't make them quickly enough to meet demand.
With a ten-stop effect on images, clouds, water and anything else that might might move is reduced to a silky, ethereal blur, the type that contrasts beautifully against anything static in the scene.
This is a square filter that works with the LEE 100 system, and so you need to get a separate adaptor ring and holder to mount this on your camera's lens. If you need these, you can get the Foundation kit with the holder included here, then just grab whichever adapter ring you need for the lens on which it will be used.
• See also Best Neutral Density filters
The Sol 45 harks back to Lensbaby's origins of simplicity and creativity, and, unlike the Edge 35, it doesn't require an extra like the Composer Pro. The two lenses do still share a similar tilting feature that allows you to tilt the front section to any angle.
The idea is that you pick a subject within the frame, bend the lens towards it, then focus with the manual focus ring. Behind this is a larger ring which enables you to lock the sweet spot of sharpest focus in the center of frame. Unlock this ring and focus can be shifted towards the edges of the frame. The aperture is fixed at a fairly large f/3.5, helping to produce a sharp circular region of focus around your chosen focal point, surrounded by stunningly smooth bokeh.
A quality mouse is an essential photo editing tool for any photographer. And when it comes to functionality and value for money, they don't get much better than this Contour Unimouse. A Red Dot award-winning computer mouse, its design sees pressure taken away from the wrist when used to help reduce conditions such as carpal tunnel syndrome
A movable thumb support allows for a relaxed grip and makes it suitable for most hand sizes. The model listed here is wireless and for right-handed users, but you can get the device in four different variants, with wired and left-handed options available too.
• See also Best mouse for photo & video editing
The i40 is Nissin's attempt at making a compact flashgun that doesn't sacrifice any performance. Unlike some slimmed-down speedlights, the i40 is powered by 4 AA batteries, not just 2, so you can expect at least 220 flashes per set/charge, as well as fast recycle times.
Rather than trying to cram in a LCD display and buttons on the rear panel, Nissin has kept things simple and there are just two dials. One sets the flash mode (TTL, manual, TTL slave and manual slave options are available), the other dial adjusts flash power (or exposure compensation when in TTL mode). The head boasts a full range of articulation, there's High Speed Sync capability, and even a useful LED video light with 9 levels of brightness adjustment and a 3.5-hour runtime.
• See also Best flashguns
Brightly colored plastic shells and features pared back to the minimum – meaning that all you really need to do (or can do) is point and shoot – all the hallmarks of a Lomo camera are present and correct here, including the fact that you need lighting conditions just right to be able to take a picture. That said, there's now a version of the Diana F+ with the option to clip on a flash, which adds a degree of flexibility.
Core features include three-position zone focusing, only one shutter speed (1/60 sec) plus apertures linked to lighting conditions, including pinhole, f/8, f/11, f/16. So, to a degree, it's as much as case here of 'point and hope' as anything. While the core Diana F+ camera is very affordable, there is a boxed accessory kit for those who want to branch out and experiment even more. Don't be too disappointed by the at times crude results you'll get – the hit and miss nature is all part of the Lomography charm.
• See also Best Lomography cameras
Samsung's Portable SSD T5 sports a slick satin metal enclosure, making it arguably the most stylish drive of the bunch. At just 74mm long and 51g in weight, it's also one of the smallest and lightest. Plump for the 250GB or 500GB flavours and you'll get a blue finish, while the larger capacities come in black. All drives get 2m shock protection and the latest USB 3.1 Gen 2 connectivity, which is backward compatible using the included USB-C to USB-A cable.
Our 500GB review sample aced all our speed tests, albeit by a slim margin, making the 30-40% price premium over an equivalent G-Drive SSD seem high. Samsung does at least include a hardware data encryption feature that lets you password protect your media to keep it safe should the drive ever fall into the wrong hands.
Not only does this Kenro scanner let you scan 35mm negative or positive film and 35mm slides, it can also digitize 3.5x5-inch, 6x4-inch and 7x5-inch prints. It does so by saving straight to an SD card, so no messing about with separate software, and the 2.4-inch LCD monitor gives an instant preview of the frame about to be scanner. That's because this is a camera-based scanner that uses a 5.1MP CMOS sensor to photograph each film frame.
However, where the Kenro falls short is with 35mm slide transparencies, as its dynamic range is simply appalling. Scans of high-contrast slides have hugely blown highlights and no shadow detail to compensate. You'll also have to put up with heavy-handed cropping of any 35mm film frame.
• See also Best film scanners
Under $300 / £300 gifts for photographers
One of the most interesting announcements of the last couple of years, the Rotolight NEO 2 is perhaps the biggest threat we've seen to the traditional hotshoe-mounted flashgun we've seen in recent times.
By using an energy-efficient, bi-color LED panel instead of the standard flash tubes, the panel can last for an astonishing 85,000 frames per battery charge, with zero recycling times and High Speed Sync flash capabilities. The use of LEDs also means it can be used as a permanent modelling light, which means you can view its effects as you frame up your shot.
It's designed with video and portrait photographers in mind, but it's easy to think of many applications beyond this where it could equally come handy. Furthermore, the fact that it's priced lower than the typical flagship flashgun should also give the big camera manufacturers something to think about.
• See also Best LED light panels
Another bargain combo, this legs-and-ballhead kit is very attractively priced when you consider that the principal material of the legs isn't aluminum but carbon fiber.
Carbon fiber tripods are typically lighter than aluminum types, and better at absorbing vibrations too, so you get convenience and performance all rolled into one package here.
The 8kg payload is more than enough for most camera-and-lens setups and you can even remove one leg and use it as a monopod if you need to. This in itself is great for those occasions where a tripod isn't convenient, or for more mobile types of photography, such as panning action scenes.
• See also Best carbon fiber tripods
Peli's Air range has been designed to be 40% lighter than a regular Peli hard case of the same size. Consequently the Air 1535 weighs just 3.95kg, though that's just for the plastic shell. Load it with foam or a divider insert and the weight difference between this and the equivalently-sized Peli Protector 1510 hard case is more marginal.
The default interior option is cubed foam. You can also spec a Velcro divider insert, however we went for Peli's innovative TrekPak system. This uses sheets of corrugated plastic sandwiched between layers of dense, closed-cell foam. There's a bespoke cutter included so you can slice each sheet into strips to fit around the gear you want to carry, and the joins are secured by special hooped pins. It's a very nicely engineered padding system that's more elegant than basic Velcro dividers, but it's a bit less soft and cosseting than the default foam setup.
• See also Best hard case for cameras
Panasonic's long-running TZ series ('ZS' in the US) always offers a capable choice for those seeking a fully-featured point and shoot camera for travel, and the TZ90 – also known as the Lumix ZS70 – is no exception. This Wi-Fi-ready point and shoot camera boasts enough control to satisfy a broad range of users, with the creative advantage of a 30x optical zoom plus Raw shooting, and it performs well in terms of both stills and video (with 4K offered in the case of the latter).
A nice little touch is the inclusion of an electronic viewfinder – even if it is tiny – just above the LCD screen, as well as a lens control ring. The camera's 49-area autofocus is pretty reliable and speedy enough, while image quality is generally very good, with the metering system balancing a variety of scenes. In short, the ZS70 is a great all-round point and shoot camera that won't weigh heavily on your pocket – in every sense.
See also Best cameras under $500
Adobe's decision to make Photoshop a subscription-only product remains controversial. Nevertheless, Photoshop is slick, powerful and constantly improving. Its support for selections, masks and layers is unmatched, making it the tool of choice for complex composite images. Despite its reputation for complexity, Photoshop actually offers a very clean, slick interface. There are no 'novice' modes, but the tools panel does offer fly-out animations that show you how the tools work and what they do. There are no image browsing or cataloguing tools in Photoshop itself, but since Lightroom is included in the same Photography Plans as Photoshop, that's not an issue. On its own, Photoshop is powerful but limited; with Adobe Lightroom it's half of the world's most popular image editing double-act.
• See also Best photo editing software
Under $500 / £500 gifts for photographers
This is not Nikon's newest entry level DSLR, but this older model is now excellent value for money, and a great choice for someone taking up photography – or needing a good system camera for a school or college course
Blending a 24.2MP APS-C sensor with Nikon's longstanding F-mount, and a battery with a staggering 1,200 shots per charge, the D3500 has a strong core that's bolstered by 5fps burst shooting and Full HD video recording up to 50/60p.
Don't know where to start? The Guide mode will take your hand and help you get the best out of the camera, while the Effects will let you instantly treat your images with a range of looks, making image-editing software unnecessary.
• See also Best cameras for beginners
Want to put a massive smile on the face of the budding photographer this Christmas? A fully-featured Canon EOS DSLR will do just that.
Launched in 2019, there's a serious set of specs lurking inside that familiar EOS shell. You get a 24.2MP APS-C sensor, a 143-point phase-detect AF system, 5fps burst shooting and both Wi-Fi and NFC to get your creations out easily.
The kit includes an 18-55mm lens so the photographer can get shooting right away – just make sure they have an SDHC or SDXC memory card – but the EF-S lens mount provides access to a exhaustive range of optics that stretch back to 1987. As with the Nikon D3500, skip the 18-55mm DC kit and make sure you get the kit with an EF-S 18-55mm f/3.5-5.6 IS STM lens to benefit from image stabilization.
• See also Best DSLRs
Budget macro lenses tend to have a couple of shortcomings to be able to be priced so attractively. Typically it's a lack of internal focus, or a noisy AF motor, but neither of these are the case with this Sigma optic.
With great image quality, an effective image stabilization system, internal focusing, a focus-limit switch and a splash-proof design, it easily competes with the very best macro lenses out there.
Being picky, it's matte finish may not be to everyone's taste, and you'll want to keep your vignetting correction on at wider apertures, but this a small price to pay when you consider that rival macro lenses typically command around double this price.
• See also Best macro lenses
There's a lot to love about the Olympus OM-D E-M10 Mark III, from its high-res electronic viewfinder and tilting touchscreen, to its 5-axis image stabilization, simple yet effective controls and 4K movie capture. It lacks the E-M1 Mk II's advanced phase-detection autofocus system and can struggle to track moving objects, but focusing is still pretty fast for stationary subjects.
Like the E-M5, the latest edition of the E-M10 retains a 16.1MP sensor but that still enables richly detailed images, in conjunction with the wide range of high-quality Micro Four Thirds lenses on the market from both Olympus and Panasonic. Compact and lightweight yet immaculately engineered, this is a camera that's easy to take anywhere and everywhere, and it's great value at the price. Always get this with the Olympus 14-42mm EZ 'pancake' kit lens if you can.
• Read also The best mirrorless cameras
Although it's now over four years old, the Sony A6000 is still one of Sony's best cameras. Moreover, it significantly undercuts the newer A6400 and A6500 models for price. Indeed, it's currently little more than a third of the price of the A6500. With its APS-C format compact camera styling, and access to Sony's range of interchangeable lenses, it's a small body that packs a big punch.
Resolution is good in every area, from the 24.3MP image sensor to the 1,440k-dot electronic viewfinder and 921k-dot tilting screen. It lacks the ability to record 4K movies but overall performance and image quality are very impressive, and it's terrific value for money too.
See also Best lenses for Sony A6000
If you're one of the millions of people across the globe who favors Android's OS, you'll want to take a closer look at the Samsung Galaxy Tab S5e. Weighing in at just 400 grams, this is one of the lightest, most portable tablets on the market. But don't be fooled by its appearance, this lightweight device features enough power to handle precision photo editing on the go.
The S5e is equipped with desktop-like software, 4GB of internal memory and 64GB of internal storage (expandable up to 512GB via MicroSD cards), so plenty of space for uploading images. Under the hood the S5e is powered by a Snapdragon 670 processor, meaning it can handle photo editing software (including Lightroom and Photoshop Express) with ease.
The S5e's 10.5-inch HDR-ready Super AMOLED display makes viewing imagery a pleasure, and unlike with Microsoft or Apple devices, the S Pen is included in the purchase price. The S5e also features a larger batter capacity (7,040mAh), meaning it can last up to 15 hours on one charge.
Read more
Stocking stuffers for photographers for under $10 or £10
The best photo gifts - give a personalized presents
50 best camera accessories
The best picture frames
Best scrapbooks for photographers