This universal camera battery charger guide contains a range of chargers that will ensure you're never caught without power again.
If you like to travel, and you've had enough of carrying loads of different charges and cables to recharge your camera, smartphone, tablet and other portable devices, then it's probably time to invest in a universal battery charger.
Also note that some cameras can be charged using portable power banks – and that it always makes sense to travel with at least one spare camera battery.
The all-in-one charging solutions in this list are suitable to use with virtually any make and model of camera battery – some include USB ports and others are have been designed to be ultra-compact – but all are efficient, and offer value for money...
Best universal chargers for digital camera batteries
Why you can trust Digital Camera World Our expert reviewers spend hours testing and comparing products and services so you can choose the best for you. Find out how we test.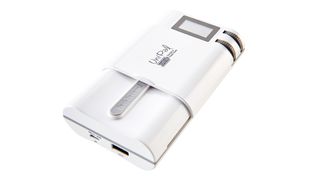 The Hahnel Unipal Extra Universal Charger is an all-in-one battery charger that packs a 5200mAh power bank for on-the-go charging.
It is designed to charge an array of rechargeable batteries, including AA, AAA, digital camera battery, camcorder battery and much more.
The UniPal Extra can charge your battery(s) in one of three ways; through a USB port, from car cigarette lighter socket (12V) or 100-240 Volt mains (he voltage variation allows for worldwide charging.) The Hähnel UniPal Extra charged all our camera batteries without issue.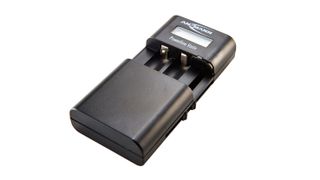 The Powerline Vario is a fast charger for most Li-Ion and Li-Po batteries: You simply have to move and align the pins to meet the terminals on your battery. At the end of charging for the NiMH batteries, the charge is switched to the momentum charge, so the batteries are kept fresh and ready for use at any time
Almost as compact as the CamCaddy2, the USB-powered Powerline, with its handy LCD, charged all our batteries, albeit reluctantly for the Canon LP-E6N and Sony NP-FM500H cells.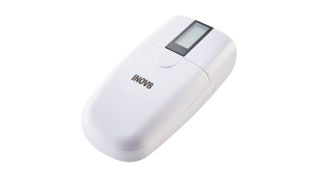 The Inov8 Universal battery charger is ideal as a replacement, additional or single charger solution for all your camera, camcorder and mobile batteries.
It'll charge AA batteries, and its movable pins were able to successfully contact all our test camera batteries. The LCD display is basic, but useful.
The charger will automatically detect the battery voltage and polarity and display the information on the stylish blue LCD screen including indication of charge level. The charger is multi-voltage so can be used anywhere in the world and can also charge on the go with the in car 12V output cable.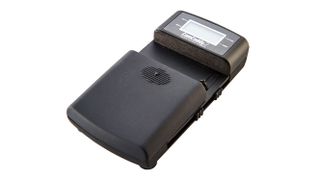 Compact and lightweight, the CamCaddy 2 provides universal charging for a full range of block style digital SLR, video and compact camera batteries, thanks to its unique contact sliders and its smart electronics that auto set the correct voltage to ensure safe and fast charging.
USB charging makes this the smallest option here. Our Canon, Nikon and Fujifilm batteries all charged, but not the Sony A99's unusual power pack.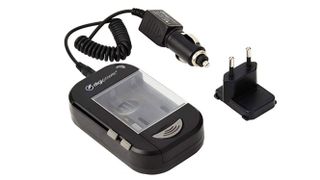 Ansmann's Digipower Universal Smart Battery Charger TC-U600's design is slightly different from the other battery chargers on this list: rather than sliding movable contact pins back and forth, this charger favors swappable mounting plates for Canon, Nikon and Sony batteries. It works well; just don't lose the plates!
Read more
Best camera batteries
Best power banks
Best travel adaptor
Best power strip
Best rain covers for your camera equipment
Best rain jackets for photographers
Best camera bags and cases for photographers
Best messenger bags for photographers
Best camera sling bags