Capture One 21 Pro is a non-destructive image cataloguing and editing program that offers an almost identical set of features to Lightroom Classic.
It is roughly twice the price of Lightroom, but it's designed for professional workflows either with tethered studio shooting in 'sessions', or for large-scale Lightroom-style image cataloguing, organising and editing. It also has a more powerful layers-based approach to local adjustments, advanced color controls and a raw processing engine which produces smoother, crisper output than Adobe Camera Raw and Lightroom.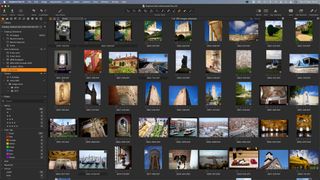 Capture One is a desktop application that uses desktop storage, so it's closest to Lightroom Classic and quite unlike the cloud-based Lightroom CC. It was originally developed and sold by medium format camera maker Phase One, but it's now been split off into its own company.
Capture One (the company) also makes a range of Style packs, which are the equivalent of Lightroom presets and can be bought separately or as bundles with the software.
Capture One 21 Pro: Specifications
Processor (Mac): Intel Core i3 (4-core recommended)
Processor (Windows): Intel or AMD CPU with 2 cores (4-core recommended)
OS (Mac): macOS 10.13, macOS 10.14, macOS 10.15, macOS 11.0
OS (Windows): Windows 8.1 64-bit, Windows 10 64-bit
RAM: 8GB (16+GB recommended)
Hard disk space: 10GB (SSD recommended)
Capture One 21 Pro: Key features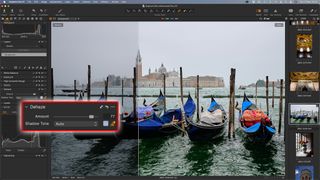 Capture One offers both a 'sessions' based workflow for studio photography, and tethered shooting is its speciality – Capture One has just announced a partnership with Leica to allow tethered shooting with Leica cameras for the first time ever. Sessions are ideal when you need to shoot, select and edit images for a client on a job by job basis.
Capture One can also work as a Lightroom-style cataloguing tool, storing all our images in a centralized catalog with tools for sorting, filtering and rating your images, and the ability to store them in collections and smart collections. Capture One says that searching and browsing is faster than ever in this latest version.
Capture One 21 can 'reference' your images in their existing locations, but Mac users may be interested to learn that it can also import them into the catalog itself, so that you get a single big catalog file rather than having your photos spread across your computer – just like Apple's long-lamented Aperture.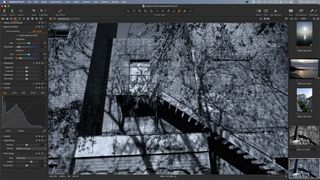 Capture One's editing tools are non-destructive, just like Lightroom's, and organised into configurable tabs at the side of the screen. It doesn't have the multi-module layout of Lightroom Classic, and all your tasks, including image export, take place in a single window, with the option to display the Viewer (for editing), Browser panel or both.
The global adjustment tools are very powerful, and include both RGB and Luminance curves adjustments, high dynamic range controls, advanced selective color editing and, in Capture One 21, a new Dehaze tool.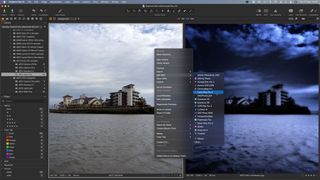 The local adjustments are especially interesting. Where Lightroom uses 'pins' to position adjustments directly on the image, Capture One uses adjustment layers with powerful masking options. Lightroom's local adjustment tools are a subset of the full range, but Capture One lets you use all adjustments on any adjustment layer. You can even name them to remind yourself what you've done.
Other new features in Capture One 21 include support for 8-bit Apple HEIC image files, and new ProStandard Profiles for selected cameras, to give more accurate and consistent colors during adjustments.
Capture One 21 editions
If you go for the Pro version reviewed here, it works out at about twice the price of Lightroom. Lightroom is subscription-only, of course, but you can get a subscription to Capture One 21 too, and its twice the price of the Adobe Photography Plan at $19 per month. Alternatively, you can buy a perpetual license for $299/£299.
However, we always like to point out that 'perpetual' licenses don't include version updates. Sooner or later you'll need to pay to upgrade to a newer version, so subscriptions (which include updates) do make a lot of sense.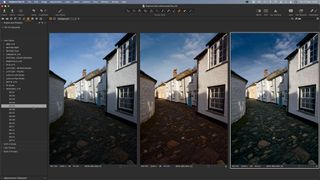 There are other Capture One versions. You can get Sony, Nikon or Fujifilm-specific editions at a much lower price of $199 for a perpetual license or $9 per month.
There are even free Capture One Express for Fujifilm and Sony editions, which are basic cut-down versions of the full software, but still deliver Capture One's excellent raw processing and output.
Ease of use
You wouldn't call Capture One 21 beginner-friendly, exactly, but for anyone who already knows their way around an image-editor, it's perfectly straightforward. Initially, the number of tool tabs, and the number of panels on each, can look daunting, but you quickly remember where the tools you need are located, and there's a Quick tool tab where you can gather together all your favorite settings.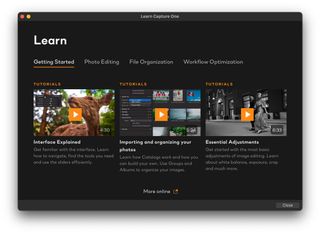 The interface is very easy to customise, and each tool tabs has a fixed and a scrolling section where panels will expand and contract automatically to fit the screen space, or you can leave them open and scroll the panel up and down.
The local adjustment tools are really slick. The options are similar to those in Lightroom, with a manual brush tool, linear gradient and radial gradient, and there is an auto mask option and 'luminance masking' that applies a mask selectively, based on the colors and tones in the image.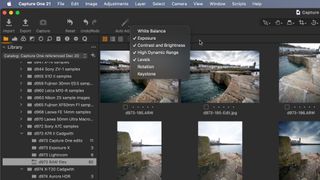 What makes the differences is that your adjustments are stored on layers, and you can even rename the layers to remind you what you've done and where to find each adjustment.
Capture One is clearly trying to capture (sorry!) a broader audience, too. Capture One 21 has a new Learn button which display a curated set of tutorials.
Quality of results
If you've only ever used Adobe Camera Raw or Lightroom for your raw processing, you might be surprised to learn that all raw processors are not the same. Lightroom is good at rendering textures but rather noisy, even in comparison to in-camera JPEGs. Capture One is completely different. Raw images are much smoother and much less noisy, and fine detail is rendered with biting clarity. Lightroom is all right, but Capture One's raw processing is on a higher level.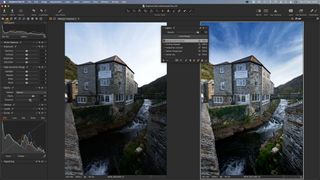 There is a new Dehaze tool which is interesting, and it's not like the one in Lightroom. It has a subtler contrast increasing effect without the increased noise and sometimes over-processed look of the Lightroom tool. It's different, though not necessarily better.
Capture One doesn't support quite the same number of cameras and lenses as Lightroom but it's close, and you can check the Capture One cameras supported online.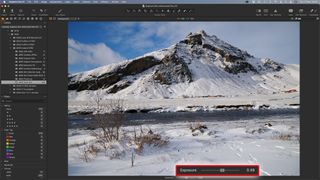 There will be some things you can't do in Capture One that require a regular photo editor like Photoshop or Affinity Photo, or a plug-in. Capture One does not support plug-ins in the same way that Adobe does, but it does offer round-tripping to external editors, which can amount to the same thing. Because the Nik Collection plug-ins also work as standalone programs, you can use them as external editors in Capture One too.
Capture One 21: Verdict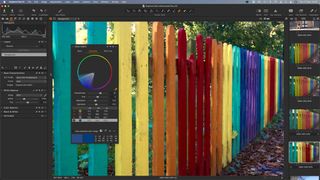 Capture One 21 is fast, efficient and polished. It has tutorials for new users but it's not aimed at beginners. It is ideal, however, for photographers who already have a little experience and are looking for a step up in control, image quality and workflow.
It's ideal too for professional photographers working in a studio, and held in high regard as the probably the best tethered shooting tool for pros.
But Capture One is not just for studio photographers – it's perfect for anyone who shoots raw and wants to get the best possible results from their raw files. This is where Capture One really excels.
Read more:
• Best photo editing software
• Best photo editing laptops
• Best monitors for photographers
• Best external hard drives