As Wimbledon's official smartphone partner, Oppo is celebrating the return of tennis through the launch of the new campaign, 'Courting the Color'. Partnering with Getty Images, Oppo has recolorized old iconic tennis photos to help retell the stories behind each amazing shot.
These images were unveiled at an intimate workshop in London, with Kevin Cho, Managing Director of Oppo UK and Mick Desmond, Commercial & Media Director of The All England Lawn Tennis Club in attendance with other distinguished panelists, including tennis legend Greg Rusedski.
• Read more: Best camera for sports photography
This panel unpacked themes within the collection, which covers pivotal moments during tennis history regarding race, gender and fashion. Meanwhile, the workshop also gave attendees the opportunity to grab a hands-on experience with the Oppo Find X3 Pro, Oppo's flagship product of the year.
A team of experts from Getty Images used Oppo's imaging advantages to tirelessly restore a range of seven images, including shots of the first African American athletes to win Wimbledon, Althea Gibson and Arthur Ashe.
Meanwhile, photographs of Suzanne Lenglen, Helen Jacobs and Fred Perry showcase how these cultural icons fought for their identity and beliefs through their changing fashion both on and off the court.
Tennis legend Greg Rusedski said, "The return of tennis is to be celebrated, and what better way than to explore the iconic moments that have made the sport what it is today. The craftsmanship of the Courting the Color collection made the images, some 80+ years' old, seem like they were taken just yesterday, portraying them through an unseen lens and reigniting important conversations."
Meanwhile, Gregor Almassy, Overseas CMO for OPPO commented, "As a partner of Wimbledon for the last three years, OPPO has long been moved by the spirit of the sport and recognise that the tournaments, players, and fans have been hit hard by the pandemic. By refocusing on the essence of tennis we hope to give fans a deeper connection to the sport, and in doing so, encourage fans around the world to play with heart. Where better to do so than the foundational pillar to the sport, Wimbledon."
Discover more about the Courting the Color collection at the official Oppo website.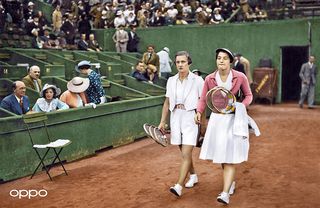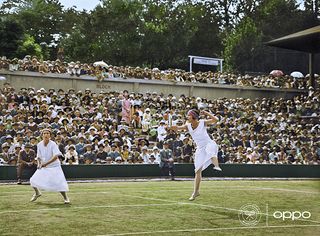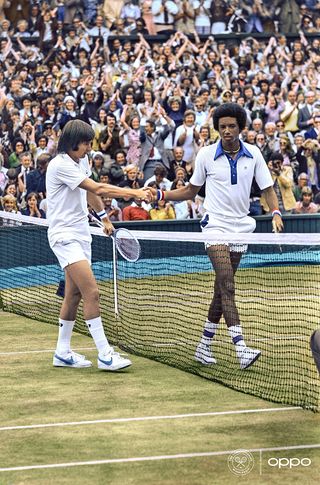 Read more
Best camera phone
Best 5G phone
Best Sony phone
Best iPhone for photography
Best fold phone
Best camera for TikTok
Best TikTok lights
Best student laptop