If you already own ON1 Photo RAW 2021, this is a free update that adds useful new features. If you don't, it's a reminder that ON1 does have a steady program of free updates between versions and that Photoshop is not the only image-editor out there!
ON1 Photo RAW 2021 is already on our list of the best Photoshop alternatives and best photo editing software. It's an all-in-one program that combines image browsing and cataloguing, non-destructive raw processing, HDR and panorama merging, image layers and composites and a large library of preset image effects and styles. It's like Lightroom and Photoshop rolled into one.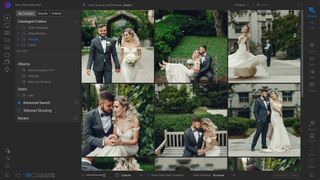 ON1 Photo RAW 2021.5 updates
ON1 Photo RAW doesn't just work as a standalone application – it also instals a plug-in for Photoshop and Lightroom so that you can use its effects and filters from within Adobe apps.
Normally plug-in filters for Lightroom are 'destructive' – a new image is created with the effect permanently 'baked in'.
Called re-editable Smart Photos for Adobe Lightroom Classic means that you can send our images to ON1 Photo RAW as normal and get the edited image sent back to Lightroom – but if you then go to re-edit that image in ON1 Photo RAW, all your previous adjustments are still visible and can be changed at will. In effect, you can now get non-destructive ON1 Photo RAW adjustments within Lightroom.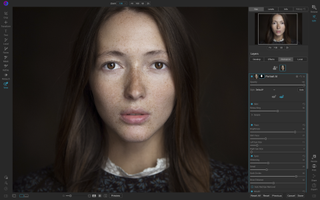 The ON1 Photo RAW 2021.5 update also allows you to batch process images from Lightroom – once you've applied adjustments to one photo, you can then apply those adjustments to a whole series of images.
This applies only to Lightroom Classic. Lightroom CC, the web-first version (now just called 'Lightroom' by Adobe) does not support plug-ins.
Other improvements in the ON1 Photo RAW 2021.5 update include a new Customize Keyboard Shortcuts feature. ON1 Cloud Sync users will now get their Presets and Extras, such as borders and backgrounds, saved filter styles and LUTs, synced between computers.
Raw support has been added for the Fujifilm GFX 100S. Sony A1 and Sigma fp L, and the ON1 mobile app now gets a histogram display and the ability to save local copies of Cloud Sync photos.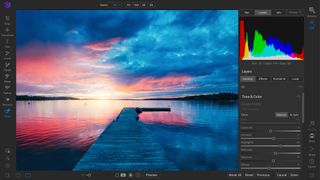 ON1 Photo RAW 2021.5 price and availability
The ON1 Photo RAW 2021.5 update is available now – existing users will be prompted to update from within the software. For new users, ON1 Photo RAW 2021.5 can be downloaded direct from the ON1 website, at a price of $99.99/£89.35 as a one-off purchase or $7.99/£7.14 per month on subscription with the ON1 Cloud Sync service.
Read more:
• Best Photoshop alternatives
• Best photo editing software
• Best photo editing laptops
• Best desktop computers
• Best portable hard drives