In this guide to the best iPads for photographers, we've rounded up the top tablets from Apple that can help you take, edit and share your photos.
As with the best tablets for photographers in general, iPads are fantastic tools for photographers, as they are lightweight and compact, but are powerful enough to run photo editing apps.
iPads all use the App Store, and this has a huge library of software from some of the biggest names in the industry, such as Adobe.
Also, just because these apps are designed for mobile devices and touch interfaces, it doesn't mean they aren't packed with features, and many of them offer tools that are comparable with the best photo editing software for PCs and Macs.
Since the launch of the original iPad in 2010, Apple has brought out a number of different varieties, from the compact iPad mini, to the large and powerful iPad Pro, so no matter what your photo editing needs are, there's an iPad for you, and our guide to the best iPads of 2020 will help you find the perfect device.
How to choose the best iPad for photo editing
As we mentioned, there are a range of iPads available, so what are the differences and how do you pick the best iPad for your needs?
Let's start off with the regular iPad. This is the best mid-range iPad that offers a large and vibrant screen (10.2-inches), whilst remaining thin and light enough to easily carry around with you. It has enough power to run photo and video editing apps without a hitch, and new models also support the Apple Pencil stylus. Crucially, the asking price of the iPad sits between the expensive iPad Pro and iPad mini when it comes to size and power, making it a great compromise. If you get the 2018 model, you get a smaller 9.7-inch screen, which may be more appealing to some people.
If you want something that's more portable - then the iPad mini is the best iPad for you. With a screen size of 7.9-inches, this is an ideal tablet for carrying around with you. The screen is still large enough to use comfortably, and thanks to the gorgeously vibrant and sharp image quality, it's a great iPad for showing clients your work.
The latest model also features some of Apple's best hardware yet, and it's also compatible with the Apple Pencil, making it great for photo editing and doodling. The iPad mini used to be the cheapest iPads, but the most recent version is actually more expensive than the standard iPad - but considering the power and size, it's well worth the investment.
Last year also saw the release of a new iPad Air. This is a great compromise device that offers a larger 10.5-inch screen, while remaining affordable - and as the name suggests, it's also lightweight enough to comfortably carry around as well.
Finally, there's the top-of the range iPad Pro. These are larger, more powerful models of the iPad that come in 9.7-inch and 12.9-inch sizes, and feature power and performance (as well as price tags) that rival laptops. They are great for working on intensive apps, like video and photo editors, and if you're after an iPad that can double as a laptop (you'll need to buy a keyboard, however) then this is a good shout.
However, it's worth noting that Apple last released updated iPad Pros back in 2018. Hopefully the company will reveal updated models with more powerful components in 2020.
Now you know the options, read on for our pick of the best iPads for photo editing and photographers.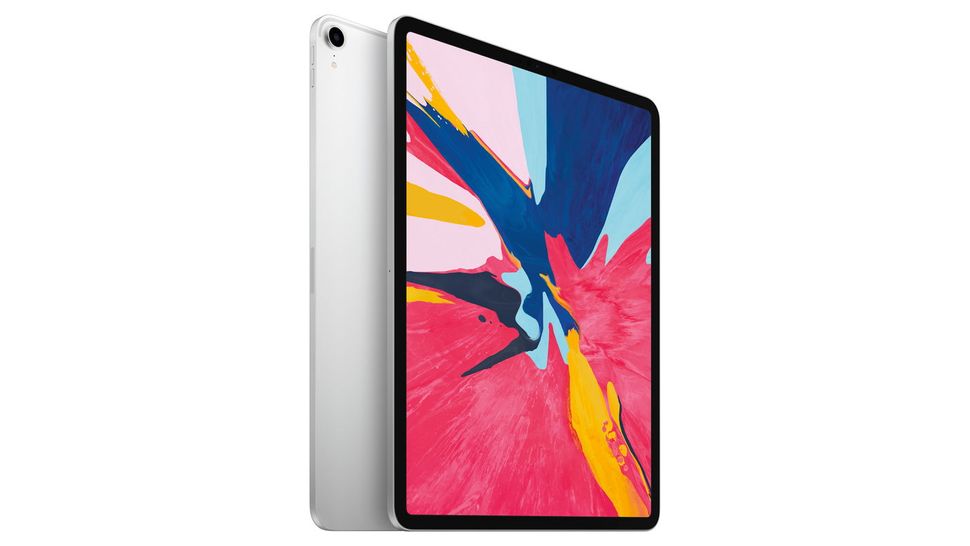 The iPad Pro 12.9 (2018) is the largest and most powerful iPad you can buy right now, even if it was released two years ago. Despite its age, it's our pick for the best iPad for photographers due to its unrivalled power, plus a gorgeous screen that's large enough for you to view and edit your photos comfortably.
When it comes to performance, the iPad Pro 12.9 is easily one of the most powerful mobile devices you'll hold in your hands, with any app you install from the App store feeling fast, responsive and smooth. It comes with plenty of storage space, which is essential when working with lots of photos, or editing video – and it has four built-in speakers that are powerful enough to fill a room, making it a great entertainment device, as well as a killer productivity tool.
The downsides are that it is very expensive, and all that power comes at a cost to battery life - other iPads on this list last a lot longer. But if you're a serious photographer or videographer who's looking for an iPad to complement their professional work, there's no other option: the iPad Pro 12.9 is the best iPad for you.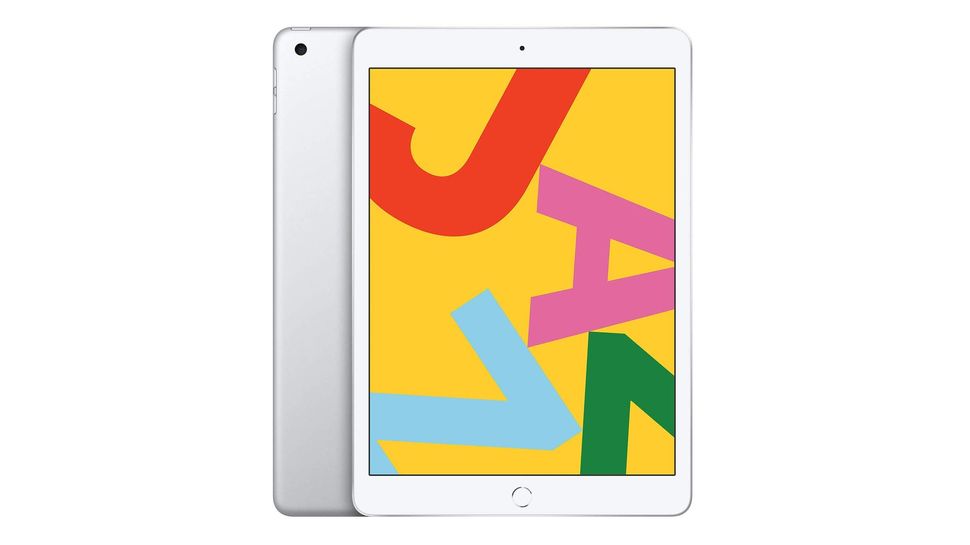 If you like the look of the iPad Pro, but its price tag puts you off - and you won't quite need all that power - then the iPad 10.2 is a brilliant choice. You still get a large and vibrant screen, and it supports most of the peripherals that the iPad Pro does, including the excellent Apple Pencil.
It's also had a bit of a specs upgrade since the previous model, and it now comes with an extra gigabyte of RAM. This makes all the difference when it comes to opening and using apps - they now feel faster and more responsive than ever before.
Add in the gorgeous design Apple is known for, and this more affordable iPad offers some brilliant features for many photographers.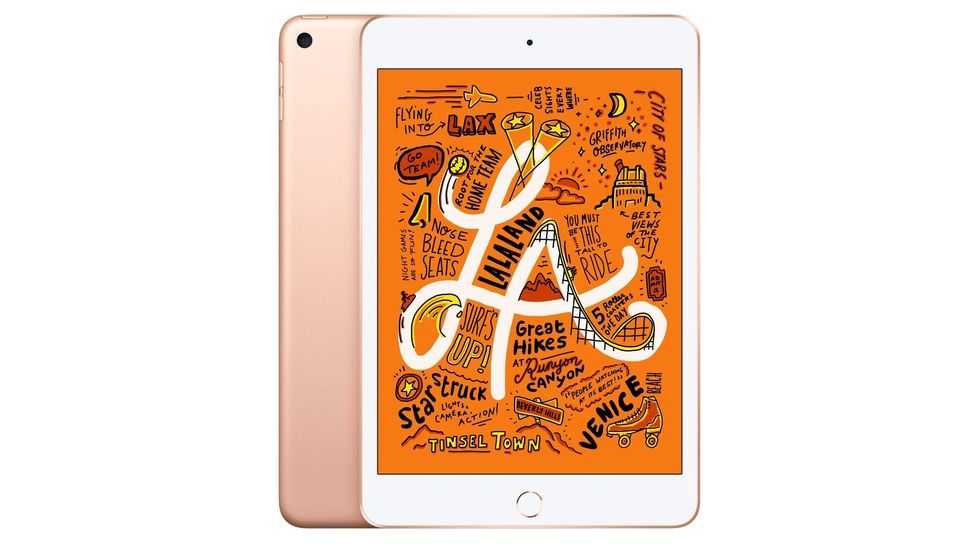 The two iPads above this are big devices which offer great experiences for working on, but what about photographers who are often travelling? Carrying around such large iPads isn't always convenient, which is why the iPad mini is such a great choice.
It comes in a compact size with a 7.9-inch display, yet it's also impressively powerful, with Apple's recent processor. Compared to compact Android tablets, the iPad mini blows them out of the water when it comes to performance, and it can even compete with Apple's larger devices.
This is definitely the best iPad for photographers who spend a lot of time on the road.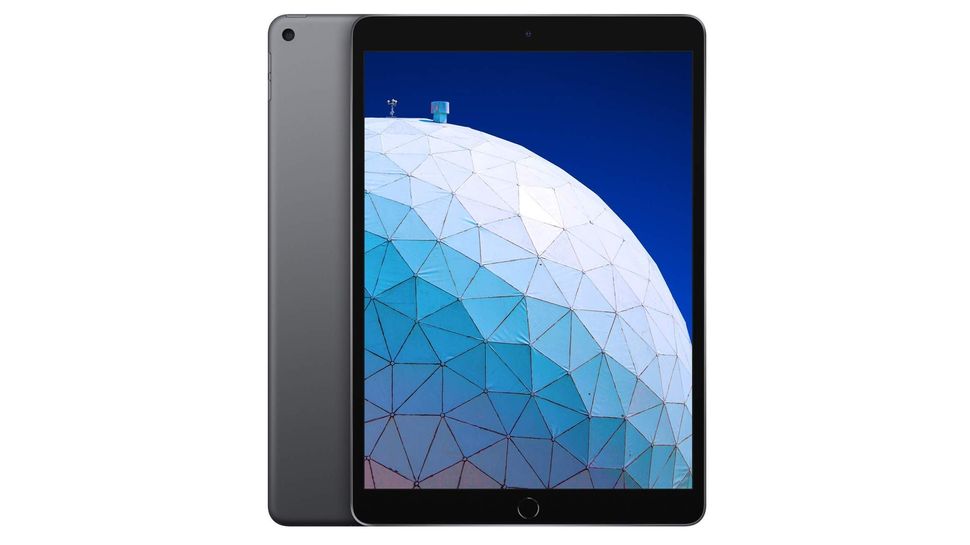 If you want a bit more power than the entry-level iPads, but don't want to spend a huge amount on the iPad Pro, then the iPad Air is the best iPad for you. It's cheaper than the iPad Pro, while still offering a large screen and enough power to run photo editing apps with ease.
It is compatible with Apple's Smart Keyboard Cover, meaning you don't need to deal with tricky Bluetooth keyboard connections if you want to type up emails, documents and more.
It's all powered by Apple's A12 chipset, which is also used in the iPhone XS. This means it's a very fast tablet that's large enough to work on, while being thin and light enough to still easily carry around. A winning combination, in our book.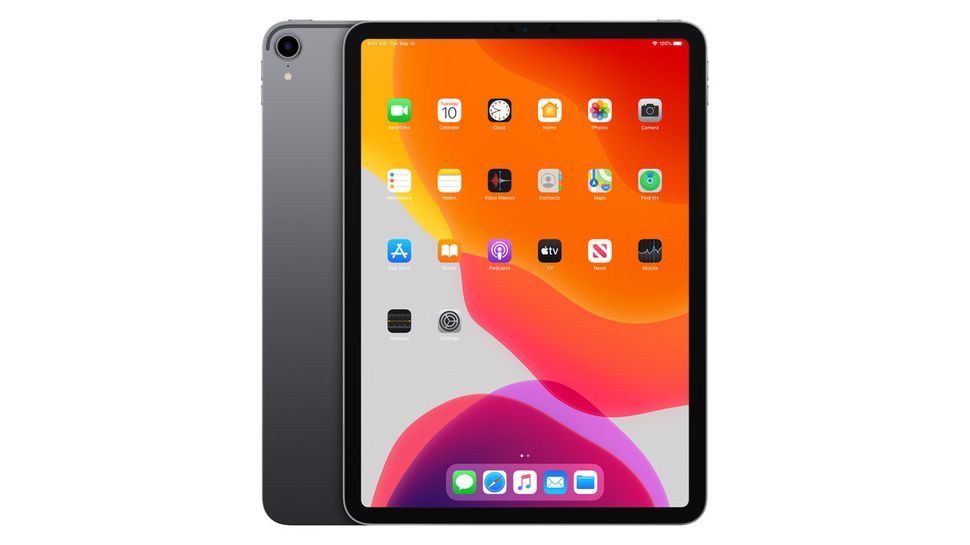 If you want the iPad Pro experience, but the 12.9-inch version at the top of this list is too large and expensive, then the 11-inch version will be for you. It's got the same features and design as the larger model, but in a smaller body.
So, you get amazing performance, brilliant speakers and impressively thin bezels around the screen which makes the iPad Pro 11 look and feel modern, while also keeping the overall size of the iPad as small as possible, while maintaining that lovely large 11-inch screen.
This is an ideal iPad for photographers who have the budget for one of the most powerful tablets around.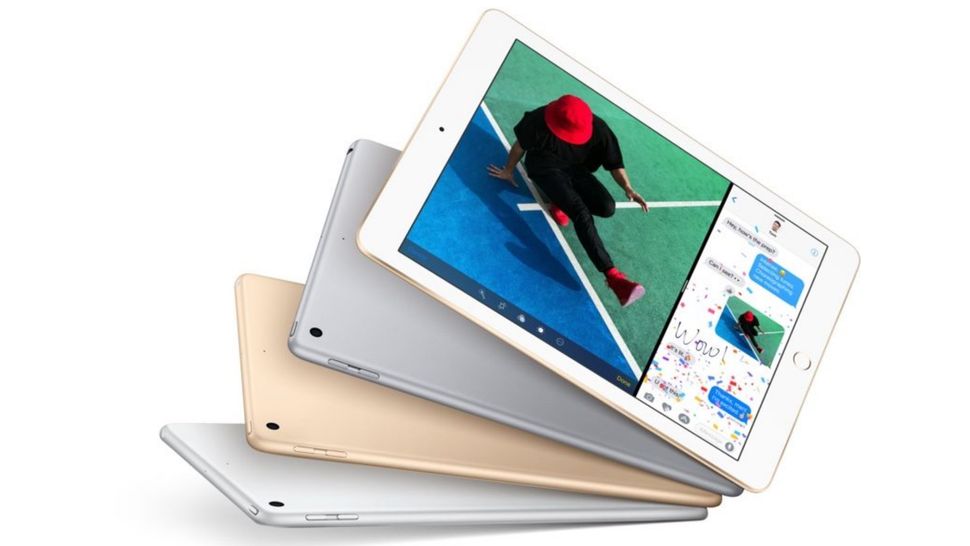 iPads are brilliant devices, but they can often be quite expensive. One of the best ways, then, to get an affordable iPad, is to buy one of the older models. Even though this iPad was released three years ago, it's still a brilliant performer, and while more modern iPads come with features and performance you won't get with this iPad, you can still run pretty much any app you want to on it.
The main selling point is the price, though. If you're a photographer who wants to get started with an iPad, but you're conscious of spending too much money on one of Apple's tablets, then going for the older iPad from 2017 is the best choice for you.
Read more:
• The best phablets: big-screen smartphones
• The best monitors for photographers
• Best graphics tablets for photo editing
• The best photo-editing laptops
•The best desktop computers for photo editing