What are the best iPads for photographers and video editors? If money's no object, the simple answer is the iPad Pro 12.9 M1 (2021) and the iPad Pro 11 M1 (2021), which have the fastest processors, best screens and most storage. However, these latest models are expensive, and will be overkill for many people. In this article, then, we'll round up the best iPads at a range of budgets, and give you the information you need to pick the right choice for you.
In general, iPads are certainly among the best tablets for photographers. Lightweight and portable, they're also becoming increasingly powerful, which means you can use programs such as Adobe Photoshop for iPad or Affinity Photo without having to suffer from lagging or loading issues. And of course, they benefit from the sleek design that all Apple products are known for.
Note, though, that we haven't included every single iPad on list this: if you want that, then check out list of all the different iPad generations. Instead, we've curated the best of the best, to help narrow down your choices.
• See also: Best Wacom tablets
The best iPad in 2022
The current iPad Pro (2021) 12.9 is the best iPad for photo editing – or, indeed, pretty much anything creative that you want to set your mind to. Apple has gone under the hood and given the latest iPad Pro a substantial internal update that could revolutionize what users will expect from their tablets forever. If that sounds like hyperbole to you, then let us explain.
The iPad Pro is the first tablet to ever house the Apple M1 chipset. This means that the 8-core CPU will be 50% faster than the previous generation, while the 8-core GPU will deliver 40% faster graphics (interestingly, the new iPad Pro will be an astounding 1500x faster than the very first iPad Pro!).
Outside of the introduction of the M1 chip, some of the other exciting features include a 2TB storage option, the addition of 5G (and in the US, users will be able to experience super-fast mmWave 5G) and a new 12MP ultra-wide front-facing camera with a 122º field of view.
This new TrueDepth selfie camera is particularly intriguing, as it features the new Center Stage function. This gives users the ability to record and stream video while moving around their space. Center Stage will track the user's movement and keep the subject in the field-of-view by panning to follow them. It'll even expand to fit others in the shot if new people join the video.
The iPad Pro (2021) 12.9 is admittedly pretty expensive, so if you're on a budget then you may want to check out some of the other options in our guide to the best iPads for photo editing. Plus, when you start adding on additional storage and cellular connectivity, you might start to find your wallet wincing. However, if you've got the cash to splash, the substantial upgrades to the iPad Pro mean that there's no better investment for your money.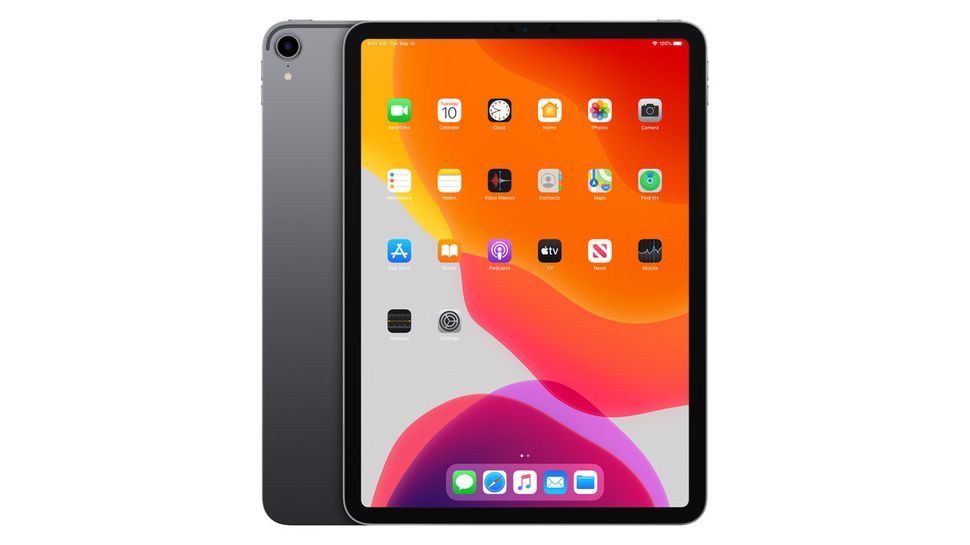 If the 12.9-inch version of the iPad Pro (number one on our list) is either too large or too expensive for you, then consider the more compact and affordable 11-inch version. This matches its bigger sibling in almost all respects: you can get the same powerful M1 chip, the same storage, the same gorgeous display, the same first-class cameras, the same 5G connectivity.
The main difference other than size and weight is that the screen only offers 600 nits of brightness, to the 12.9 inch iPad Pro's 1,600. However, the big price difference between them means the 11-inch version is very tempting indeed. Particularly if you're thinking of getting a Apple Magic Keyboard to turn your tablet into a laptop, as there's a big price difference between the 11 and 12.9 inch version of that too.
Though it may look virtually identical to the 2018 version, the iPad Pro 12.9 for 2020 had undergone plenty of improvement, not least of which is the new A12Z Bionic chip that delivers faster performance across the board.
While the 2020 version is no longer current, this iPad is still lightning-fast, and it's clear that Apple is gunning for its users to replace personal computers with this model. It's got support for the new Magic Keyboard (though that'll cost extra), and though app developers need to do some catching up to the new mouse/keyboard inputs offered by the new iPad, it's certainly a boon for photographers who may prefer this method of editing to the touchscreen.
Battery life is also majorly improved over the 2018 model, and given that this was one of that iPad's major flaws, it makes this edition pretty tough to come up with any arguments against. If you can foot the pretty hefty cost, then you'll enjoy serious processing power and a gorgeous display.
• See best iPad Pro cases
The latest 2021 iPad may not be as revolutionary as the new MacBooks launched at the same time, but this is still a hugely competent tablet. Featuring Apple's A13 Bionic chip, performance is said to be 20% faster than the previous 8th-gen (2020) 10.2-inch iPad. The Neural Engine in the A13 chip also enables new machine learning features like Live Text, which is able to recognize text in a photo that you can then take immediate action on.
The 9th-gen iPad is also the first 10.2-inch iPad to get Apple's True Tone display technology. This can automatically adjust screen colors to compensate for the color temperature of the ambient lighting around you, making for a more comfortable viewing experience.
Though the 8MP rear-facing camera remains unchanged, Apple has given the front-facing camera a huge upgrade. Out goes the old 1.2MP selfie cam, replaced by a 12MP snapper, now capable of recording video in Full HD (1080p). Its ultra-wide viewing angle also makes it compatible with Apple's Center Stage video call technology, whereby the camera automatically pans to keep you in view if you move around. If you're joined by other people, the camera detects them and smoothly zooms out to include them in the conversation.
Consider that 9th-gen iPad now starts with 64GB storage - double that of the previous version - yet the price remains the same: this latest 10.2-inch iPad is cracking value.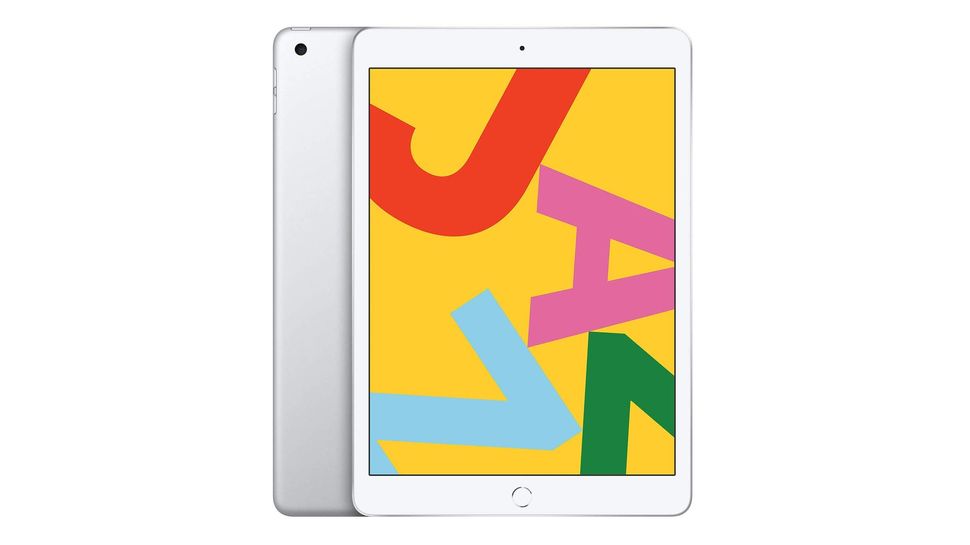 If you like the look of the iPad Pro, but its price tag puts you off - and you won't quite need all that power - then the iPad 10.2 is a brilliant choice. You still get a large and vibrant screen, and it supports most of the peripherals that the iPad Pro does, including the excellent Apple Pencil.
It's also had a bit of a specs upgrade since the previous model, and it now comes with an extra gigabyte of RAM. This makes all the difference when it comes to opening and using apps - they now feel faster and more responsive than ever before.
Add in the gorgeous design Apple is known for, and this more affordable iPad offers some brilliant features for many photographers.
The iPad Pro and 10.2-inch iPad are are big devices which offer great experiences for working on, but what about photographers who are often traveling? Carrying around such large iPads isn't always convenient, which is why the iPad Mini is such a great choice.
It comes in a compact size with an 8.3-inch display, yet it's also impressively powerful, with Apple's latest A15 Bionic processor that also powers the iPhone 13. Compared to compact Android tablets, the iPad Mini blows them out of the water when it comes to performance, and it can even compete with Apple's larger devices.
This is definitely the best iPad for photographers who spend a lot of time on the road.
• See also Best iPad Mini cases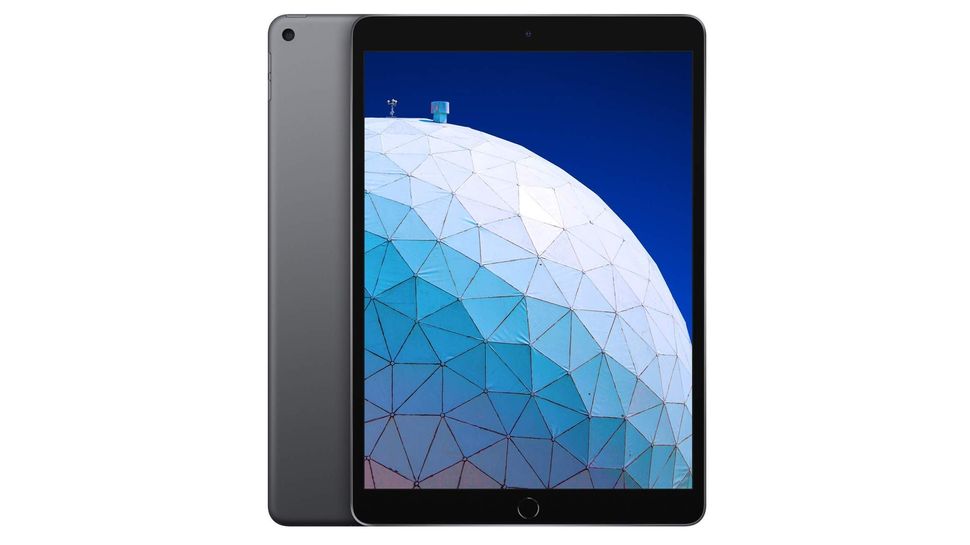 If you want a bit more power than the entry-level iPads, but don't want to spend a huge amount on the iPad Pro, then the iPad Air is the best iPad for you. It's cheaper than the iPad Pro, while still offering a large screen and enough power to run photo editing apps with ease.
It is compatible with Apple's Smart Keyboard Cover, meaning you don't need to deal with tricky Bluetooth keyboard connections if you want to type up emails, documents and more.
It's all powered by Apple's A14 chipset, which is also used in the iPhone 12. This means it's a very fast tablet that's large enough to work on, while being thin and light enough to still easily carry around. A winning combination, in our book.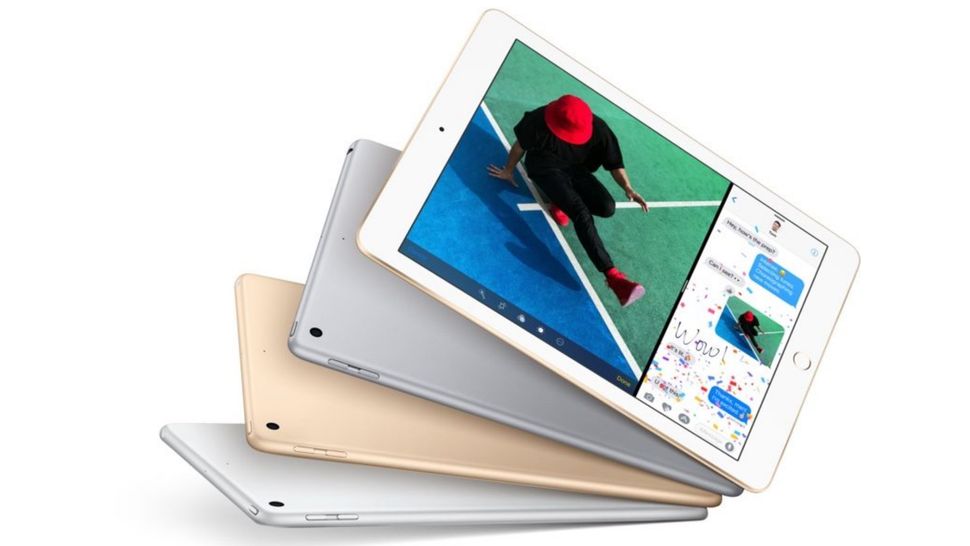 iPads are brilliant devices, but they can often be quite expensive. One of the best ways, then, to get an affordable iPad, is to buy one of the older models. Even though this iPad was released three years ago, it's still a brilliant performer, and while more modern iPads come with features and performance you won't get with this iPad, you can still run pretty much any app you want to on it.
The main selling point is the price, though. If you're a photographer who wants to get started with an iPad, but you're conscious of spending too much money on one of Apple's tablets, then going for the older iPad from 2017 is the best choice for you.
The best iPads: what are the different types of iPad?
As we mentioned, there are a range of iPads available, so what are the differences and how do you pick the best iPad for your needs?
Let's start off with the regular iPad. This is the best mid-range iPad that offers a large and vibrant screen (10.2-inches), whilst remaining thin and light enough to easily carry around with you. It has enough power to run photo and video editing apps without a hitch, and new models also support the Apple Pencil stylus (check out the best stylus for iPads). Crucially, the asking price of the iPad sits between the expensive iPad Pro and iPad mini when it comes to size and power, making it a great compromise. If you get the 2018 model, you get a smaller 9.7-inch screen, which may be more appealing to some people.
If you want something that's more portable then the iPad mini is the best iPad for you. With a screen size of 7.9 inches, this is an ideal tablet for carrying around with you. The screen is still large enough to use comfortably, and thanks to the gorgeously vibrant and sharp image quality, it's a great iPad for showing clients your work.
The latest modes also feature some of Apple's best hardware yet, and it's also compatible with the Apple Pencil, making it great for photo editing and doodling. The iPad mini used to be the cheapest iPads, but the most recent version is actually more expensive than the standard iPad - but considering the power and size, it's well worth the investment.
Then there's the iPad Air. This is a great compromise device that offers a larger 10.5-inch screen, while remaining affordable. And as the name suggests, it's also lightweight enough to comfortably carry around as well.
Finally, there's the top-of the range iPad Pro, which has been updated for 2021 with Apple's new M1 processing chip. These are larger, more powerful models of the iPad that come in 11-inch and 12.9-inch sizes, and feature power and performance that rival laptops. They are great for working on intensive apps, like video and photo editors, and if you're after an iPad that can double as a laptop (you'll need to buy a keyboard, however) then this is a good shout.
Read more:
• Best cases for iPad Pro
• Best stylus for iPads and iPhones
• Best iPad keyboard
• The best phablets: big-screen smartphones
• The best monitors for photographers
• Best drawing tablets for photo editing
• The best photo-editing laptops
• The best desktop computers for photo editing