Amazon's Spring Sale is here, offering great deals across a whole range of products including some of the best cameras for photography or great security cameras to keep your house and belongings safe and secure.
This sale is a new one from the retailer, and while this is limited to the UK at the moment, we will be keeping an eye on US deals too.
Heading up these deals, we see selected items have more than 50% off, including select Amazon devices, plus more epic savings from big-name brands, on everything from DSLR cameras to drones. You can be sure we will post the best deals on offer as soon as we see them, so keep checking this page throughout the event.
See all the Amazon Spring Sale camera deals that are live right now
You'll also be able to try many of Amazon's additional subscription services for free for up to four months, including Music Unlimited, Audible, and Kindle Unlimited. If you're still not sure? Here are 6 brilliant reasons to sign up for Amazon Prime if you're a photographer.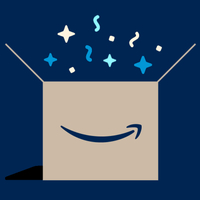 Amazon Prime membership | 30-day free trial
An Amazon Prime membership is vital if you want to take part in Amazon Prime Day – but you can take advantage of the 30-day free trial to get around paying any extra fees! Just make sure to cancel before the trial period ends.
Amazon Spring Sale: Camera deals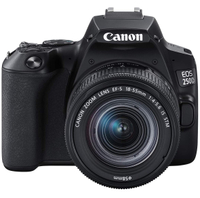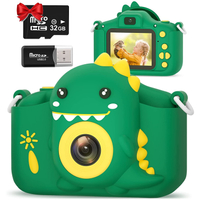 Hangrui Kids Camera|was £29.99|Now £28.99
Save £1 A pound might not be the best saving on any camera, but this cute kids' camera is the perfect thing to help spark children's imagination with the ability to capture 20MP photos in a "child-proof" design this makes a great gift for the young photographer.
UK DEAL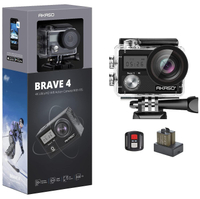 Akaso Brave 4 Action|was £79.99|Now £67.99
Save £12 For those looking for a cheap alternative to a GoPro or other popular action cameras this Brave 4 from Akaso is just the ticket, it offers 4K video recording and 20MP photos at the fraction of the cost.
UK DEAL
Amazon Spring Sale: Trails & Wildlife cameras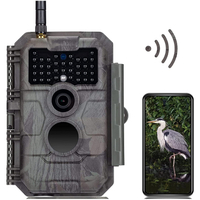 GardePro E6 Wildlife Camera|was £199.99|Now £71.39
Save £128.60 This handy wildlife cam can capture sneaky 24MP images when activated by its motion sensor, so you can be sure you'll only get images of anything that moves in its line of sight.
UK DEAL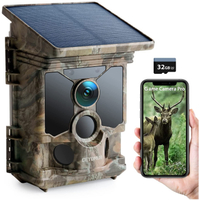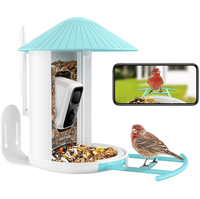 Amazon Spring Sale: Security camera deals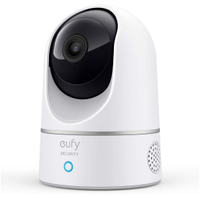 Eufy Security Solo IndoorCam P24|was £47.99|Now £37.99
Save £10 If security is important to you this indoor security camera is perfect to keep your home protected inside and out. it delivers 2K resolution and is able to pan and tilt so you can see everything and follow the unwanted movement.
UK DEAL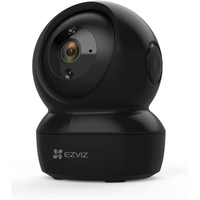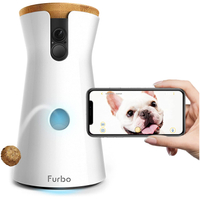 Furbo Dog Camera|was £245|Now £128.33
Save £116.67 If your made about your pet and want to make sure they are safe and well while you leave home, this Furbo Dog cam is the perfect solution to keep an eye on your dog, home and it also provides a pop-out treat dispenser for those good dogs.
UK DEAL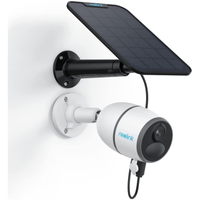 Reolink 3G/4G LTE Solar Security Camera|was £259.99|Now £164.99
Save £95 When security is your main concern this solar-powered 4g LTE outdoor security camera from Reolink can put your worries at ease. With 2K resolution, sim compatibility with night vision, and smart detection you can make sure your home is always under watch when you are away.
UK DEAL
Amazon Spring Sale: Phones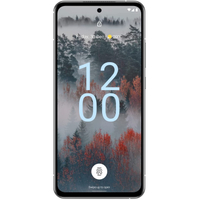 Nokia X30 5G Smartphone|was £399.99|Now £299.47
Save £100.52 If you're looking for a good budget phone that can do all your basic tasks, have your favorite pass, and has a capable camera, this Nokia X30 is a great choice. with a 50MP camera, 128GB of storage and 6GB of RAM this is a budget phone that can do it all.
UK DEAL
Amazon Spring Sale: Filmmaking Accessories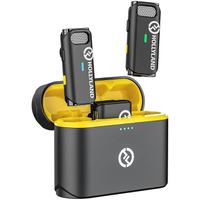 What is Amazon Prime?
Amazon Prime is a paid subscription service that costs £79 per year or £7.99 per month. Prime members receive a wide variety of perks. The biggest perk, however, is free one- or two-day shipping on most items sold by Amazon. Last year, the company revealed it has over 200 million paid Prime members worldwide. So if you've ever wondered what is Amazon Prime — this should answer your question.
Read more:
Best camera deals
Best cheap cameras
Cheapest full frame cameras
Best cheap mirrorless cameras