I've been a passionate photographer for over 20 years, and a professional photographer for the past nine years. I'm also the proud editor of PhotoPlus: The Canon Magazine, the world's best-selling Canon EOS camera and photography magazine, which I've worked on since the very first issue, back in 2007.
Blowing my own Canon camera trumpet, I'm one of those annoying photographers who can pretty much shoot it all: landscapes, wildlife, cities, macro, portraits... I'm also work as a freelance professional photographer, where portraits, interiors and commercial architecture are my passion.
So I'm often out with my Canon camera and kit, and I need gear that answers my photographic needs and never lets me down, wherever and whatever I'm shooting. So here's my favorite tried-and-trusted gear I use day in, day out, and can vouch for all of it personally!
Lenses
1. Canon EF 100mm f/2.8L Macro IS USM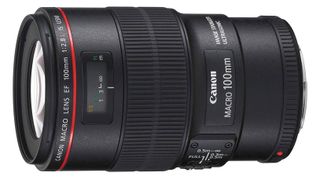 I use the brilliant Canon EF 100mm f/2.8L Macro IS USM, which has a closest focusing distance of just 30cm, and captures a true macro magnification ratio of 1:1, so for instance, a small flower in real life is the same size as on your camera sensor. The telephoto focal length and close focusing distance means you can frame in tight on flowers, even these small blue grape hyacinths.
Plus combined with the wide f/4.5 aperture I've used, it creates a super-shallow depth of field to really blur the background, as well as surrounding flower heads, so my main focal point stands out better.
My macro lens is getting a good hammering currently during lockdown and I'm often in the garden capturing whatever flowers have blossomed.
2. Canon EF 70-200mm f/2.8L IS Mark II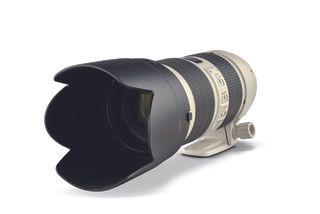 From portraits to wildlife to indoors sports to close-ups of flowers, this is THE pro telephoto zoom that's super sharp and super reliable. No self-respecting Canon pro would be without one. I photograph a lot of families on location and this is my perfect companion, it's focusing is fast enough to keep up with little kids that won't sit still, while it's working distance means I don't crowd people, while being able to fill the frame for great portrait shots. I love the bokeh shooting at 200mm and f/2.8, and I can quickly switch from 70mm for a full or half-length portrait, then zoom back in to 200mm for a head-and-shoulders shots.
• The best 70-200mm lenses
3. Canon EF 16-35mm f/2.8L Mark II USM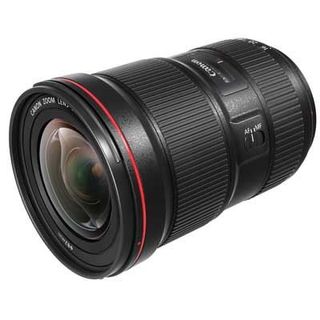 This is my wide-angle workhouse that never fails to impress. When you want to capture a big scene or need to shoot an interior in a tight space, then at 16mm on a full-frame Canon body, the EF 16-35mm if your boy. I love capturing landscapes, getting low and distorting foreground interest with camera on a tripod, but at 35mm it's a lovely focal length to work with too. I mostly use it around the f/8 to f/11 sweet spot, whether it's landscapes or architecture, but I really enjoy shooting more creatively at f/2.8, getting foreground stuff in the frame and focusing on that, to blur everything else behind. Ace for starry night skies too thanks to its f/2.8 constant aperture.
• The best wide-angle lenses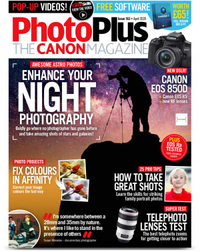 PhotoPlus: The Canon Magazine is the world's only monthly newsstand title that's 100% devoted to Canon, so you can be sure the magazine is completely relevant to your system.
Cameras
4. Canon EOS 5D Mark III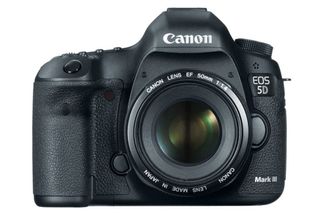 Now, I know what you're going to say – what on earth is the editor of a No.1 Canon magazine doing with an EOS camera body this old! Well, it's simple really, I still find the 5D Mark III delivers every time, and image quality in 5D Mark IV hasn't noticeably improved, for my needs anyway! I love the pure image quality, and with any EF L-series lenses, it's a joy to use.
Its 22Mp sensor creates big enough images for the magazine and my commercial clients, it's great for HD video, although I do wish it had a built-in timelapse movie mode like the 5D Mark IV.
Even it's 6fps burst rate is fine for most moving things, whether sports or wildlife, and I can always use a 7D Mark II or 1D X Mark II if I really need a super-fast burst for action stuff.
I also feel so comfortable shooting with it I don't need to take my eye away from the viewfinder as I can adjust aperture, shutter speed or ISO without thinking about using the dials. I use it with a battery grip so shooting vertically is more comfortable and the weight is more balanced with the 70-200mm lens, plus battery life is double of course.
• The best full-frame DSLR cameras
Accessories
5. Manfrotto 190 Go! carbon-fiber tripod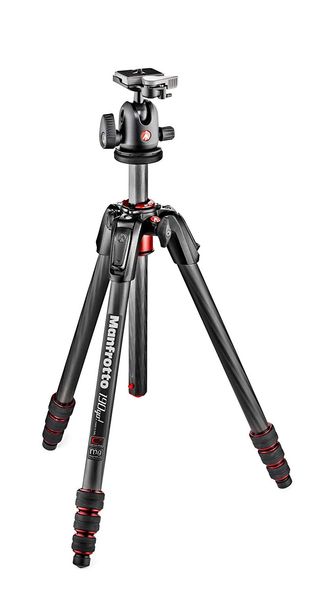 It's good practice to use a tripod for close-up shots as it keeps your camera still for sharper shots. I used the Manfrotto 190 Go! carbon-fiber tripod which has a 90-degree column mechanism and versatile legs which can be angled so I can shoot much lower to the ground.
• The best carbon fiber tripods
6. Manfrotto XPRO Geared 3-Way head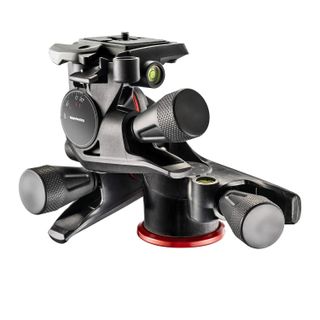 I swear by this pan-and-tilt tripod head as it enables me to very quickly adjust the camera with the three quick release levers to ensure it's level. Then we can simply use the three knobs to dial in tiny adjustments – along with spirit level on our Canon DSLR's rear LCD – so our horizons are always spot on. I also love using it for my freelance commercial photography for building interior and exteriors to ensure rooms and structures are straight and true.
• The best 3-way tripod heads
7. Canon Speedlite 580EX II flashgun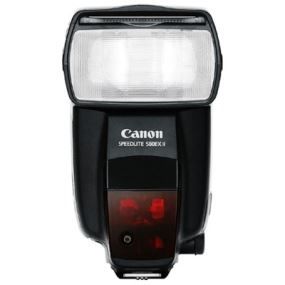 I actually have the newer Canon 600EX II-RT Speedlite, which I'll use when shooting with two off-camera flashes, but often find I use the Canon 580EX II Speedlite as it's less complex to use, and (with fresh batteries) works every time.
I find it very easy to use in Manual flash mode, which is all I use so I can take control, rather than ETTL getting it all wrong! It also has High-Speed Sync flash (HSS) mode. HSS enables me to shoot with a much faster shutter speed than your camera would normally allow you. This means I can open your aperture to blur your background for more dramatic portraits, because you can choose a higher shutter speed to still get the right exposure in day light - such as f/2.8 at 1/1000 sec. On my Canon 580EX II Speedlite it's paired with the Second Curtain Sync mode
Another great bonus of using HSS is that you can use much faster shutter speeds, such as 1/2000 sec, ideal for capturing quick-moving action portraits without a hint of motion blur in subjects.
• The best Canon flashguns
8. Godox X1T-C and X1R-C flash triggers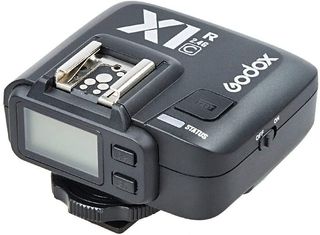 These inexpensive Godox wireless triggers (one is the transmitter, and the other is the receiver) have no problem if you want to shoot above the usual 1/200 sec flash sync speed, which is a big reason I chose these. I also find them more reliable than Pocket Wizards. You'll need hi-spec triggers if you want to use HSS off-camera for more interesting side light.
• The best flash triggers
9. Samsung SSD T5 portable hard drive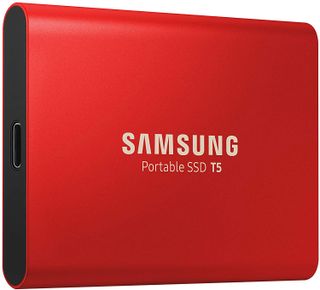 I'll get to the point. This Samsung SSD T5 hard drive is the best portable HD I've ever used, and I've used LOADS. It's super small, super fast, super reliable. I keep it plugged in and basically use it as an HD on my iMac for all my images and videos. I use the 2TB size one. Once you go SSD you never look back.
• The best portable SSD drives
10. Canon PIXMA iP7250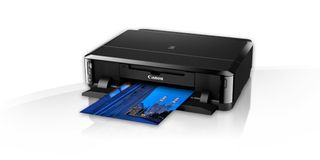 Ah, the basic and budget yet brilliant Canon PIXMA iP7250 printer. This simple little machine produces surprisingly good quality portrait print in my experience! Each of the five new ink cartridges (C, M, Y, K, PGBK)) and will cost around £15, and if you're printing quite often, you'll need to replace these frequently! I only ever use Canon ink cartridges for the best results.
• The best photo printers
11. Fotospeed PF Lustre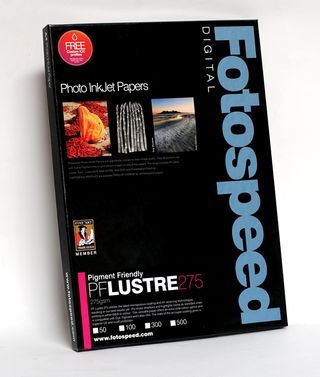 You also need to invest in decent paper, such as Canon Photo Paper Glossy II (eg in 5x7in) but I also really like Fotospeed PF Lustre 275 gsm in 6x4in, 5x7in and 8x10in sizes. The latter is my go print paper for family portraits, I love it. But even adding that all up, it's great value to print in your own home compared to using a lab that produces similar standard prints, not to mention the convenience, control and speed.
Gear I hate!
12. Pocket Wizard triggers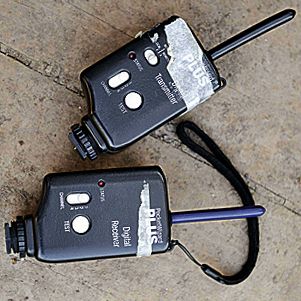 Too big, too expensive, too complicated to set up and control, a proper faff to attempt to update the firmware, and very unreliable. I was furious when mid-portrait shoot with a client they just stopped working properly so I couldn't shoot at higher shutter speeds or wider apertures. I don't even like real wizards, either. Especially pocket-sized ones!

Others in this series
• Rod Lawton's best and worst camera gear ever
• Peter Fenech's best and worth camera gear ever
• Dan Mold's best and worst camera gear ever
• Lauren Scott's best and worst camera kit ever
• Alistair Campbell's best and worst camera kit ever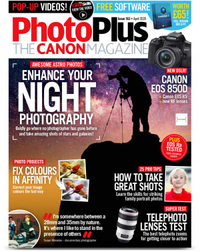 PhotoPlus: The Canon Magazine is the world's only monthly newsstand title that's 100% devoted to Canon, so you can be sure the magazine is completely relevant to your system.