I was a film-maker (and continue to be) before I became a photographer, so many parts of my kit also incorporates helpful video gear. I must admit I'm not a massive kit person – I really only buy what I feel are essential pieces of kit to help me to do my job better, improving things for myself physically, or improving the end product aesthetically.
I've never had much spare money floating around so I've always had to carefully consider purchases, and that has even sometimes led to me trying to get by with budget versions of kit which just weren't up to the mark. I'll quite often buy things and modify them to work for me which is always fun, but right out of the box here are some items that have been great.
Cameras & lenses
1. Canon EOS 5D Mk II & Mk III
Canon's flagship full frame camera at the time - the EOS 5D Mk II - was the first and only camera I owned for the first 4 or 5 years as I began my photographic journey. I bought the body along with the Canon 50mm f/1.4 lens. I spent a very long time on this system and it just worked for me, everywhere I went, almost any situation I could achieve results within the projects I was working on. Still to this day I think the images still stand up to any other camera – incredible dynamic range, batteries lasted what felt like forever, and the whole thing felt like a solid workhorse that never once let me down. I later also owned a EOS 5D Mk III which was pretty much identical in picture quality but had a far superior focusing ability.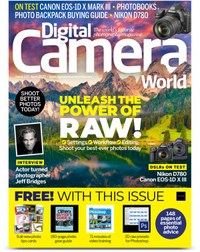 Digital Camera is the definitive guide to digital photography. Every issue comes packed with expert advice, in-depth tutorials, news, interviews, tests of all the latest gear, free gifts and inspirational images. Digital Camera has the sole aim of helping you become a better photographer.
2. Canon EF 50mm f/1.4 USM
For a very long time this was the only lens I owned, and the only lens I felt like I needed. At the time I didn't appreciate just how good it was as I had nothing to compare it to. In recent years I have found myself using the 50mm f/1.2 & the f/1.8 equivalent, and bang for your buck I think the f/1.4 comes out on top. I mainly shoot street and portrait, this is the ideal lens to cover both of those, an 85mm is a bit too tight for street, and a 35mm is a little too wide for portraiture. With it's ultrasonic motor it rarely missed a beat.
After spending many years with a Canon system I ended up carrying around quite a heavy setup. Shooting weddings and travel photography was becoming a burden so I jumped ship. In an ideal world I would have liked to keep both my DSLR and have a mirrorless camera, but this wasn't an option for me at the time. For the first 5 or 6 months I struggled to adapt physically to the size and the button layout. However the images were utterly incredible, and that was just the JPEGs. I found my own system to have the JPEGs looking like my typical style straight out of camera. I could travel and post images straight out to the world that I was more than happy with. Still struggling with the small size I a found way around it by buying the Fujifilm VG-XT3 battery grip which pretty much solved everything.
Accessories
4. Joby Pro Sling
This was my next investment, I'm quite broad in the shoulders and the small weight of my mirrorless along with the default strap was always coming off my body and it was really difficult to reach for and use quickly. I bought this strap and it was a bit of a game changer for me, I never felt like I missed shots in the past. If a cool guy was hurtling at me on a motorbike, say, I just used to think - ah well and wouldn't even bother. Now, along with the mirrorless cameras much faster capabilities, I really feel like nothing gets missed.
• The best camera straps
5. GoPro Hero7 Black
This camera has been such a handy little nugget of visual joy in my life for many reasons. I initially bought it to mount on my camera and make behind the scenes videos of photo shoots (like this one) so I could show people how I used lighting and set things up. But it became a bit more than that. I started using it as a third camera on music videos and behind the scenes on larger productions. I then just used to take it everywhere with me and now have loads of great memories on it to look back through. A small action camera of any type I think is essential for anyone photographers or not. You don't need to be making Lord of the Rings, just use it and have fun.
• The best GoPro cameras
6. Yongnuo YN-622 wireless trigger
Are they cheap? Yes. Do they work? Yes. I'm sure there are many other triggers that do a far better job, but for me this is all I've ever had and they work. Until something is prohibiting me in some way I just tend to stick with it. I've got the transmitter on my camera where I can change the flash power and a box of receivers where I can run as many flashes as I've ever needed to (usually one, sometimes two and even occasionally three). Again this was something that allowed me to shoot my own style and have never once let me down.
• The best flash triggers
7. Smallrig cage
One for the video makers, this is a customizable cage that fits around your cameras body. Smallrig cages can be configured to suit your needs (and camera), but usually come with a handle on the top, and a plethora of cheesegrater style holes at every turn. I currently have an additional side handle attached to mine along with some rails underneath which house my Fotga DP500 follow-focus system. You can make ok videos without all this, but this does physically make it easier to get steady footage. I used to work on films for 8-10 hours a day and without a proper rig you just cannot get through the day very easily.
• The 10 best pro video accessories
8. Caden K1 Shoulder Bag
When I don't need to take much kit (most of the time) this is my go to bag. I've had it for about 8 years, it's been around many countries and is still going strong. It was cheap too! If I remember it cost me about £20 at the time. It's small but somehow has a Mary Poppins like system. If I'm clever I can store my camera, a second body and 2 lenses in it. Most of the time I just have 1 camera with a lens fitted, and another in the spare pocket. The front zip area is enough to hold your phone, wallet and lens cloths.
• The best camera bags and cases
9. AA (& AAA) rechargeable batteries
I cannot even begin to imagine how much money I might've spent on batteries if it wasn't for starting to use rechargeables. Man alive - you've got all your speedlights, all your triggers, Macbook mouse, Macbook keyboard, sound recorders, wireless mics and receivers. Even if you have half this stuff you sometimes feel like you're forever buying batteries. They feel expensive when you first purchase the charger and a pack of about 12 batteries but you will probably make the difference back within 3 months. I'd like to think it must be better for the planet too.
10. Powerbank charger
These have been essential to me travelling, needing to work out where things are that I'd like to check out. Having battery on my phone to show stranger my Instagram when they're not particularly convinced to let me photograph them. To get some extra juice into my tablet for editing on a train with no electrical outlets in far off lands. Powering my sound recording gear all day long without relying on my 500 overy OCD charged up batteries. The amount of times I've needed to use a powerbank has made their very cheap price and size an essential part of my kit when out in the field.
• The best power banks for cameras and laptops
The worst...
11. Cheap video stabilizers
When I say cheap, I mean cheap. Something that costs less than $20/£20 will not work, even for a tiny GoPro these just do not work. I tried two or three from third party companies on eBay, not only did they not stabilize my footage, often the camera would just fall down and be pointing down at my sorry feet. In the end i picked up a Zhiyun Smooth-Q for my phone and GoPro. It's absolutely awesome and it only costs under $100/£100 – a small price to pay for the rewards of steady footage.
12. Very cheap lithium battery chargers
I've had a couple in the past, they did charge the batteries but sometimes a little too well – and that meant some of my batteries got fried!. Another dislike is that cheap chargers usually don't come with any charging light indicators – making it much easier to leave a battery to overcharge. I now reckon it is best to stick to your brands own camera chargers where possible!
Others in this series
• Rod Lawton's best and worst camera gear ever
• Lauren Scott's best and worst camera gear ever
• Dan Mold's best and worst camera gear ever
• Peter Fenech's best and worst camera gear ever
• Mike Harris's best and worse camera gear ever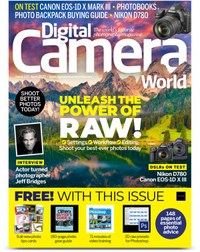 Digital Camera is the definitive guide to digital photography. Every issue comes packed with expert advice, in-depth tutorials, news, interviews, tests of all the latest gear, free gifts and inspirational images. Digital Camera has the sole aim of helping you become a better photographer.