Sometimes we buy things that turn out to be brilliant, and sometimes they turn out to be a big pile of, not to put too fine a point on it, poo.
Sometimes you realise only slowly just how good a piece of equipment is, only after it's consistently delivered the goods through thick and thin, or won you over with its handling and ergonomics, or produced some of your favorite images.
So here's my very personal list of my best buys and biggest duds. Very often, it's got nothing to do with specs and everything to do with design and handling. And very often, you only realise a thing is exactly what you need when you look back through your photos and see how often you've used it.
Disclaimer: I am a camera hoarder. Every time I see a camera I've lusted after discounted at a dealers, I want to buy it. Even half-good cameras look good to me when they're reduced. I currently shoot with Fujifilm, Olympus, Sony and Nikon cameras, but that list could grow longer.
Cameras
Don't get me wrong. The better the camera, the more I love it. I've nothing but admiration for the Sony A7R Mark IV, there are few things I want more than a Fujifilm GFX 50R and the Leica M10 Monochrom is like re-discovering black and white photography.
However, I can't afford any of them. And I don't actually need this level of quality for my personal photography, where I find I get the best pictures with the cameras I like most – and that's down to handling, ergonomics, the 'look' of the images and the feel of the camera in my hands.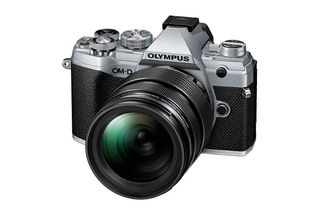 I am a camera hoarder. I bought the Olympus OM-D E-M5 Mark III as soon as I'd finished testing it. There is not the space here to list everything this camera does, or has. Some folk may not like the idea of the smaller MFT sensor in these cameras, and I can understand that, but I don't think the results are significantly inferior to APS-C cameras. What you do get is the world's best in-body image stabilization (in my opinion), an excellent lens system with a substantial size advantage over APS-C and full frame, an astonishing 30fps Pro Capture mode, very good 4K video, superb Art Filters, a terrific vari-angle touchscreen display and, if you get the Olympus 14-42mm EZ kit lens, you get a mirrorless camera you can put in a coat pocket.
2. Fujifilm X30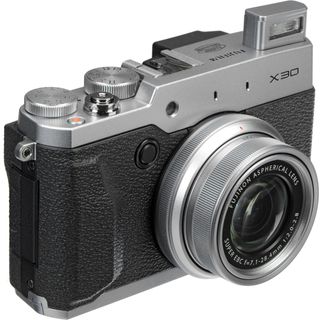 No, not the mirrorless Fujifilm X-T30, which is also great, but older the X30, which was Fujifilm's last small-sensor compact camera. Fujifilm has stopped making it, but I think that was a mistake. Its 2/3-inch 12-megapixel sensor doesn't sound very promising, but its super-fast 4x 28-112mm f/2-2.8 zoom is extremely sharp, its in-built stabilization is very effective, and I LOVE the mechanical zoom and mechanical lens retraction system that also powers up and shuts down the camera. Its 12MP resolution is only just adequate in this day and age and it quickly gets noisy at higher ISOs, but the AF is super-fast, it has a viewfinder, a tilting screen, chunky external controls and is still my go-to travel camera when I'm on holiday and not on a photo expedition.
• The best compact cameras in 2020
3. Yashicamat 124G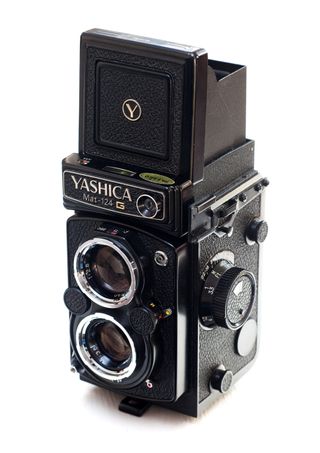 This medium-format film camera goes back to the very dawn of time (for most of us). It's a 120 roll film TLR (twin lens reflex) from the 1960s and 1970s. These cameras had two lenses: one in the lower half to record the image and a paired lens in the top half to reflect the scene on to a ground glass focusing screen viewed at waist level through a folding hood on the top of the camera. It sounds mad, but it worked beautifully, from my point of view at least, because it made you shoot at waist level and reversed the image laterally and made you 'compose' images rather than just 'seeing' them. It also shot square 6x6cm images, an aspect ratio that too many people overlook (except Instagram). It's still my favorite kind of camera for my kind of photography... or it would be if it still worked, dammit.
• The best film cameras
Lenses
I admire optical quality in a lens as much as the next photographer, but I also admire extremes of angle, design, handling and visual 'look'.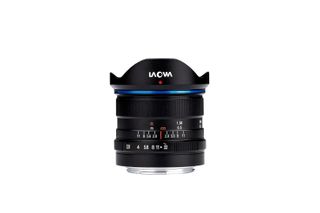 This APS-C format ultra-wide prime is stunning on so many levels. It's not a budget lens, but it's cheap for what it does – which is to deliver genuine edge-to-edge sharpness and zero distortion over a wider angle of view than practically any other lens. It's manual focus only, but with a 9mm lens you don't have to be that accurate, and it manual focus (as long as you remember to do it) makes taking pictures instantaneous and instinctive. There are no aperture couplings either – you just set the aperture you want on the lens and leave the camera to figure out the exposure in P, A or M mode. This lens has one fault – vignetting – but you can correct it in software or leave it in for creative effect. I use it on my Sony A6000, which I bought for a song on Black Friday.
5. Sony E 18-135mm f/3.5-5.6 OSS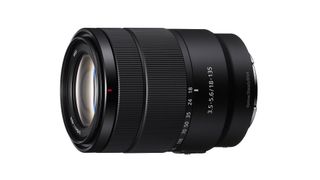 I don't have a high opinion of long-zoom standard lenses or superzooms. They're big, heavy, riddled with distortion and get progressively softer at their longest focal lengths. None of which applies to the Sony E 18-135mm f/3.5-5.6 OSS. There is one thing to get straight from the start, though – this lens depends on digital corrections. It doesn't just benefit from them, it needs them. They are applied in-camera (JPEGs) or during raw processing. HOWEVER, its corrected results are way better than any other lens of this type that I've tried. It's consistently sharp across its zoom range, its design is neat, compact and fuss-free. Its autofocus is fast and quiet, and it's such a great lens that as soon as I'd finished reviewing a loan sample from Sony, I bought one.
• Best lenses for Sony A6000
6. Lensbaby Trio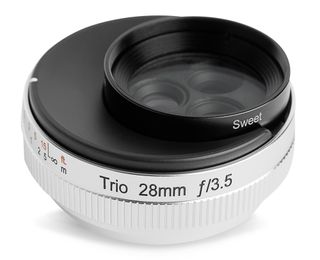 This is different. It's a set of three 28mm f/3.5 lenses on a rotating turret so that you can quickly swap the optics according to the effect you want. You get the Twist lens for pseudo-Petzval background swirls, the Sweet lens for a sharp center and blurry edges, and the Velvet for a hazy soft-focus effect that still preserves object edges. The whole thing is about as low-tech as you can get, with purely manual focus and no aperture control (it's f/3.5, that's it), but the results are gloriously atmospheric. Could you get the same results digitally? Possibly. But by shooting with these lenses you commit to an effect and a look, and it makes you shoot with this look in mind.
• The best Lomo and Lensbaby lenses
Accessories
7. Manfrotto Lumimuse 8 LED Light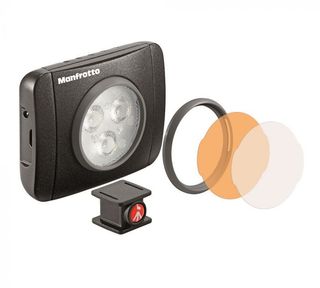 I prefer continuous lighting to flash, and I prefer this little Lumimuse to practically every other portable LED panel I've tried. It's small enough to fit in a trouser pocket, powerful enough for most of the things I like to shoot, and comes with a hotshoe adaptor that also has a tripod socket in the base so I can mount it on a tabletop tripod for hands-free use. There's even a smartphone app for controlling its output via Bluetooth, and the rechargeable battery lasts for ages. It's one of my camera bag essentials.
• Best LED light panels for photography
8. Lowepro Passport Sling III Bag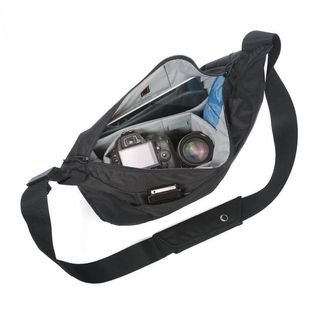 This is the current and latest version. Mine is an older example that came free with Digital Camera Magazine a while back, but looks the same. This bag is not especially pretty and the padding isn't especially thick. There's room for camera with lens attached and a second lens, but the rest of the bag is just for freeform storage. But it works absolutely brilliantly as a travel bag. There are external pockets for water bottles, maps, sunglasses, phones and space inside (outside the padded section) for a charger, cables, your lunch or anything else you care to cram in. I've got Billinghams, Tenbas, backpacks and more, but if I need to just dash out to get some pictures, this is the bag I go for.
9. Uni-Loc 1600 tripod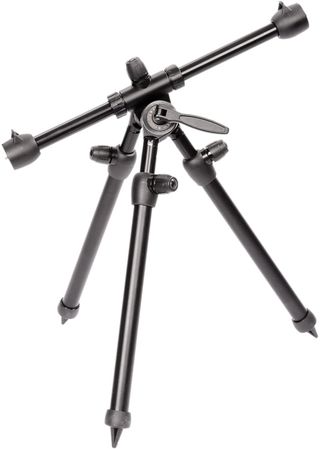 You can't get these any more, which is why I'm extra glad I've got two. The Uni-Loc design is the same as Benbo's curved bolt system – you slacken a single bolt to release the three legs and center column and move them independently. There's a knack. You hold the outer legs while you knock the middle leg forward with your knee, then adjust the angle of the center column (or rotate into a horizontal boom or any angle in between) and tighten the clamp before the whole thing folds up. It's tricky to learn, but this Uni-Loc can bend, turn and contort into angles no other tripod can. Its two-section legs are upside down, with the thickest, waterproof section at the bottom, so you can stand it knee deep in water. It's not designed to be light, it's designed to be tough, durable and fast to use. Everyone I know thinks my Uni-Loc is difficult/crazy/pointless. They couldn't be more wrong.
• The best tripods for photographers
10. Gossen Digisix 2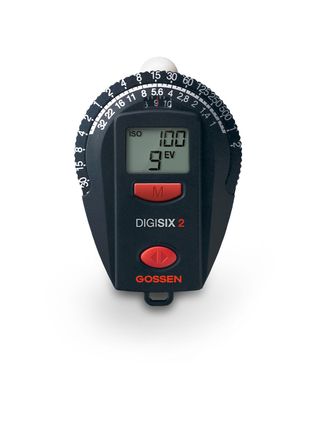 The Digisix 2 is a handheld light meter that weighs 40g, that you can wrap in the palm of your hand and which can do things that in-camera meters simply don't do. It separates light measurement from picture-taking (if the light doesn't change, neither will the exposure) and it separates the amount of light from the amount your subject reflects. This is the big failing of in-camera meters – they measure the light bouncing off your subject, not the amount falling on it. Sometimes you need to measure the 'incident' light not the 'reflected' light, and that's what the simple slide-across translucent dome on the Digisix can do. If you want to shoot in manual, if you like to balance complex lighting for still lifes and portraits, and if you just want to get a proper understanding of exposure rather than just leaving it to your camera, a handheld meter is the perfect way to do it.
The worst...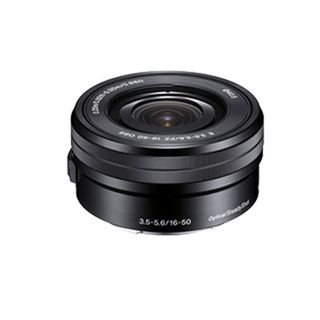 11. Sony E 16-50mm f3.5-5.6 OSS
This is the kit lens that came with my Sony A6000, and it's the worst kit lens I've ever owned. You can convince yourself it's sort of sharp in the center of the frame, but the image quality rapidly falls away towards the edges. Every shot I've taken with this lens, I've wished I'd been using a proper one. Either I've got a bad example, or Sony needs to think about giving its APS-C camera buyers a better lens. The Sony 18-135mm (above) isn't just in a different league, it's in a different galaxy.
12. Canon EOS M100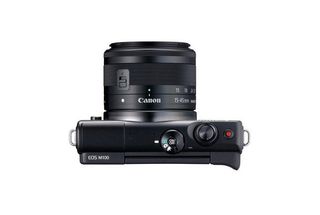 Sorry Canon. I feel especially bad about this because I didn't buy this camera, but won it at a Canon launch event. It is possible to take good pictures with this camera, but I just find it horrible to use. Its slab-sided profile and slippery surfaces make it uncomfortable to hold, and the simplistic stripping back of external controls might make novices feel less intimidated, but it also feels like making a product worse just to differentiate it from better ones. I haven't used the EOS M200, but the exterior design is the same, so I'm not optimistic.
Others in this series
• Rod Lawton's best and worst camera gear ever
• Peter Fenech's best and worth camera gear ever
• Dan Mold's best and worst camera gear ever
• Lauren Scott's best and worst camera kit ever
• Alistair Campbell's best and worst camera kit ever
Others in this series
• Rod Lawton's best and worst camera gear ever
• Peter Fenech's best and worth camera gear ever
• Dan Mold's best and worst camera gear ever
• Lauren Scott's best and worst camera kit ever