As Digital Camera World's Reviews Editor Rod Lawton first put it: "Sometimes we buy things that turn out to be brilliant, and sometimes they turn out to be a big pile of, not to put too fine a point on it, poo."
Here, I've joined the bandwagon to give my take on the best and worst bits of camera equipment I've ever owned, bought or borrowed. I've never been a big kit buyer, and somehow always seem to scrape by on the bare minimum. They do say that limitation breeds creativity, but in reality, I'm a bit of a stinge/minimalist.
It's always interesting to look back on your progress as a photographer, and camera tech in general. We all have those accessories we wish we'd never bought, or conversely, the bigger purchases that seem absolutely essential to our daily workflow. Similarly, some items always endure in a kitbag, while others are quickly outdated or superseded by better, faster, snazzier models.
I've always liked to keep my kitbag as pared down as possible, but perhaps you're different? Here's my own list of my wins and losses in the game of photography gear.
Cameras
1. Canon EOS 60D
Sorry to focus on the Canon bandwagon here. Other brands are available, of course – to be used, tested and enjoyed – but the Canon 60D was my first 'proper' camera so I had to include it. The 60D wasn't groundbreaking when released in 2010, but it sported full HD Movies, an 18 MP sensor, plus a brilliant vari-angle LCD screen that's still a popular feature of many camera bodies now and perfect for shooting down low. You can now pick up a used 60D for under £200 – a bargain if you want to start photography as a hobby – with the ability to expand your camera with compatible Canon lenses later down the line. The modern day to the 60D equivalent is the Canon EOS 90D (opens in new tab), a fuller-featured DSLR with a 32.5MP sensor.
• The best DSLRs in 2020 (opens in new tab)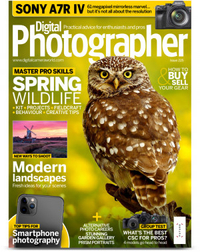 (opens in new tab)
Lenses
2. Canon 50mm f/1.8 lens
This was the second lens I ever bought – my first that wasn't a kit lens bundled with a new camera. Like many, I bought it because it was cheap (the second iteration is still around £100), but ten years on, I still love the simplicity, lightweight size and effect it produces. Later, I learned how beautiful the resulting images could be on a full-frame DSLR. Referred to as a nifty fifty, 50mm is an enduringly popular focal length for portraits, abstracts and all sorts of creative images where a longer zoom isn't needed. And this lens is great for freelensing, manual focusing and bokeh backgrounds. I could upgrade to the Canon EF 50 mm f/1.4 USM lens, sure, but a certain level of nostalgia prevents me from doing so. The f/1.8 version (opens in new tab) isn't the fastest to focus, or the sharpest of Canon's 50mm lenses, but I think it's the most fun.
• The best 50mm lens in 2020 (opens in new tab)
Accessories
3. Canon RC-6 Remote Control
When I first got "into" photography, I was a shy and retiring wallflower, who couldn't fathom the idea of asking friends to model for me. It was that, rather than vanity, that got me honing some of my camera skills with self-portraits – and this little remote was just the tool for doing so. A remote is easily the best way for you to set off a DSLR without having to move once you've found a good position – even better if the camera has a tilting LCD screen to check out your selfies before firing. Note: I started taking photos long before the word selfie was invented. It's important for photographers of people to understand how light, angles and other elements come together in an image, and you can get a much better idea of how your own subjects feel in front of your lens if you've had a go at shooting yourself.
• The best camera remotes (opens in new tab)
4. Lee Big Stopper
In the digital age, many filters can be applied in retrospect at the processing stage. Even the word filter is now probably more ubiquitous with Instagram than it is with traditional photography. Anyway, I digress. Some filters you can't be without, and a decent neutral density filter is one of them. The Lee Big Stopper (opens in new tab) is an investment piece for sure, but with the Lee System (rather than an individual screw-on filter) you only need to buy the filter itself once, plus any adapters needed for your different lenses. With so many applications, from long-exposure landscapes to intentional camera movement, it pays for itself very quickly. The Big Stopper is designed to reduce the amount of light entering the lens by up to 10 stops, and it does so without any of the noticeable image degradation that can come with using cheaper ND filters.
• The best neutral density filters (opens in new tab)
5. Sunprint kit photosensitive paper
There's an inner child in me somewhere, and trying out this kit evoked real feelings of long summer days, scrabbling for ways to spark the imagination and entertain yourselves… a bit like like coronavirus lockdown, really. To create a Sunprint (opens in new tab), you lay objects or images on top of the photosensitive paper, leave it outside for a period of time – depending on the strength of the sunlight – and then dunk the paper in water to "develop" your blue cyanotype-style prints. You'll only ever get vibrant blue pieces of paper, but there's something cheery and magical about waiting for the vibrant pieces to come to life.
• How to make a sunprint in just 30 minutes (opens in new tab)
6. ExpoDisc 2.0 White Balance Filter
This unassuming plastic disc was sent to me when I used to review accessories, and I'd never have given it much attention if it hadn't been. The construction feels a little cheap, but, to use a cliche, it does what it says on the tin. The ExpoDisc is a calibrated white balance filter that you hold in front of your lens to take a reference shot for your white balance. And it's never yet failed me. Although shooting images in RAW format means that you can always tweak your color balance at the editing stage, there's something satisfying (and time-saving) about getting it right in-camera, particularly for skin tones or landscapes where the tone is essential. The filter is practical, no-nonsense, and pops back in its protective rubber pouch when you're finished with it.
• 50 best camera accessories (opens in new tab)
The worst...
These are the worst bits of camera kit I've bought but they're not terrible. I just wish I hadn't bought them or I'd spent more money on something better!
7. Canon EF-S 18-200mm f/3.5-5.6 IS Telephoto Lens
I'm still not sure whether this lens should live in the best or worst camp for kit purchases (worst – Ed). It's got a decent zoom range for everyday use, particularly if you're starting out with a new Canon DSLR and don't yet know what you like shooting. But now I'm older and hopefully wiser, it feels like a jack of all trades, master of none sort of optic. The autofocus has a tendency to hunt around, and if you're pointing the lens downwards at longer focal lengths, gravity causes it to extend further than you want it to as there's no lock. Technically, it does incorporate 4 stops of image stabilization, and it's ideal choice for photographers wanting an affordable, versatile lens with a big zoom range – approximately 11x – without breaking the bank.
• The best Canon lenses in 2020 (opens in new tab)
8. Neewer TT560 Speedlite Flash Kit
There are some bits of kit that you shouldn't skimp on, and a decent flashgun is one of them. While other reviews of the Neewer speedlite seem to be pretty favourable, I'm unconvinced. The construction feels flimsy, and the features for creative flash applications are more limited than you'd get on a high-end model. For example, it doesn't support TTL and the camera menu setting function. That said, at £30, it's not a bad way to learn the basics of lighting before you splash the cash on a proprietary model.
• Best flashguns in 2020 (opens in new tab)
9. Manfrotto BeFree tripod - the original, not the new one
I've loved every Manfrotto bag I've owned, and every other tripod, but I couldn't get along with the original version of the magnesium BeFree tripod no matter how much I tried. It was lightweight, designed to be taken on adventures without weighing you down. Trouble was, the bag itself was awkward for carrying and as soon as you added a head – sort of essential for a tripod – it didn't fit back in its carry bag and stuck out of the top. The BeFree always felt too flimsy for substantial DSLR landscape work, and more often than not, I'd end up just leaving it at home and shooting "creatively blurred" abstract scenes. It looks as if Manfrotto has addressed these issues with the latest BeFree Advanced travel tripod, though, which closes down to 40cm and easily fits into medium sized backpacks. It also supports a weight of 1400g, which is substantial for the mirrorless cameras of today that are intrinsically lighter than the pro DSLRs of old.
• Best travel tripods in 2020 (opens in new tab)
10. Fovitec Studio Photography Background
I'd always thought that pop-up backdrops were a bit gimmicky, and a shortcut to finding an interesting area to shoot in. Unfortunately, my suspicions were confirmed when I used this studio background to record some short stories for social media. The effect on-camera isn't very convincing, and in the end, I wish I'd just gone outside to find real-life backgrounds, rather than having to find room for a large and slightly useless bit of kit in my overflowing house. In hindsight, do any of us really need a blue-sky background in our lives?
• Best backdrops for photography (opens in new tab)
Others in this series
• Rod Lawton's best and worst camera gear ever (opens in new tab)
• Dan Mold's best and worst camera gear ever (opens in new tab)
• Peter Fenech's best and worth camera gear ever (opens in new tab)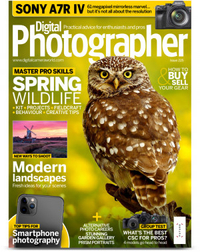 (opens in new tab)