I've been writing for photography magazines for over eight years so it's safe to say that I've bought and tested quite a bit of equipment, often hoarding the best bits and getting rid of the rest. In this list I want to show you my essential pieces of kit that I use for both my job as Technique editor for PhotoPlus: The Canon Magazine as well as in my personal life when I'm out and about taking pictures.
I like to try out new things constantly so I dabble in all sorts of photographic genres, from landscapes to wildlife and still life to food photography, and that means I've built up a wide range of bits of equipment, as most genres have niche pieces of kit that are best suited to them, such as gimbal tripod heads for wildlife photography or ring LED lights for macro work.
When it comes to buying kit I'll often buy lenses second-hand provided they can be thoroughly inspected and you know what to look out for to avoid ending up with a dud! I'd certainly recommend this as it's a great way to save large amounts of money and be sure to check out our online reviews before parting with your cash to make sure we rate it a good model.
Without further ado here's my list of keepers and some bits of kit destined for the trash.
Cameras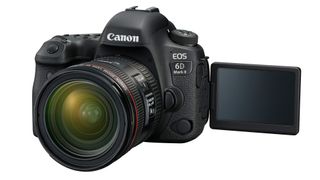 The Canon EOS 6D Mark II is my camera of choice when I'm shooting both projects and behind the scenes pictures when I'm out covering the Apprentice shoots I do for PhotoPlus magazine. It currently retails for over $1,000/£1,000, but this is actually very budget-friendly considering it's a full-frame DSLR for professional usage. The image quality is great and the autofocus is very responsive too. The flip-out and tiltable LCD screen is extremely handy when working at awkward shooting angles and the resolution of 26.2MP may not be the highest resolution on the market it's absolutely perfect for the large percentage of things that I shoot, and having a lower megapixel count saves space on my hard drive!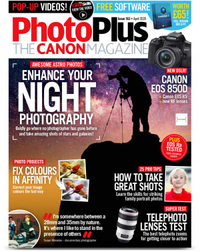 PhotoPlus: The Canon Magazine is the world's only monthly newsstand title that's 100% devoted to Canon, so you can be sure the magazine is completely relevant to your system.
Lenses
2. Tamron 90mm f/2.8 macro lens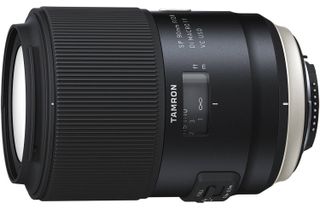 Having worked on photography magazines for the best part of a decade I've shot on all types of camera systems, and being on PhotoPlus I'm currently a Canon man! But every photographer should have a macro lens, and this brilliant Tamron 90mm f2.8 Di USD VC Macro is so good that I own two – one for Canon and a second for Nikon. It's razor sharp, has built-in Vibration Compensation to steady shots when shooting handheld and has a wide maximum aperture of f/2.8 making it possible to blur backgrounds with ease and also makes it ideal for portraiture too, making it even better value for money.
Accessories
3. Manfrotto 055XPRO3 tripod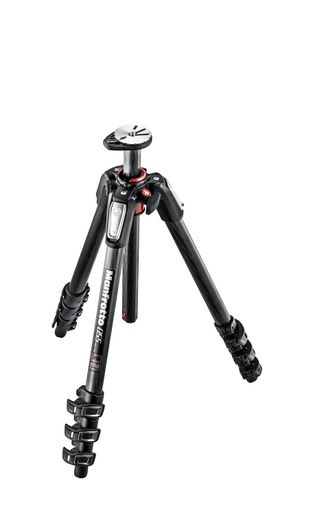 This professional set of sticks from Manfrotto has impressed me over the years as it's surely one of the sturdiest tripods on the market, and is just as adept at staying rock solid in high winds or when placed in the middle of a rushing stream to take landscapes and can easily handle large telephoto lenses when shooting wildlife too. It has a maximum height of 170cm and can handle loads of up to 9kg. If you're in the market for a tripod for landscapes or wildlife this would be a fantastic choice.
• The best tripod for photography
4. Vanguard VEO 265CB travel tripod
A few years ago I was lucky enough to travel around South East Asia as well as Australia and I came across some of the most photogenic locations along the way. I knew I'd need a lightweight tripod to take with me halfway around the globe to take long exposures, so I opted for Vanguard's small and portable VEO 265CB which folds down to a compact length of just 39.1cm and can be extended to a very respectable 134.9cm. It's also a carbon fiber model so is very lightweight, tipping the scales at just 1.5kg.
5. Lowepro Flipside 400AW (Mark I) bag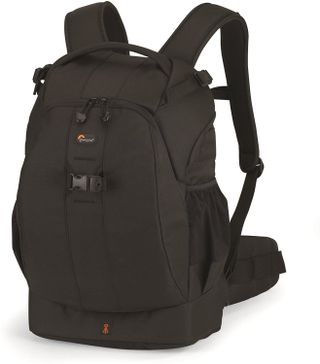 For years this was my backpack of choice as it has a really well thought-out design, plenty of space for both camera kit and peripherals and comes with a decent amount of internal padded dividers too, so you can customise how your equipment is loaded into the bag and help you balance it. The shoulder straps are nice and comfortable and there's also waist and sternum straps to help stop it swaying from side-to-side when you're going on a long hike. The only downside is that there isn't a practical way to carry a laptop in it, though I believe this has been accounted for in the updated Mark II version. I've been using this bag since 2012 so I've definitely got my money's worth out of it – perhaps it's time for me to upgrade!
• The best camera backpack in 2020
6. Giottos Rocket Blower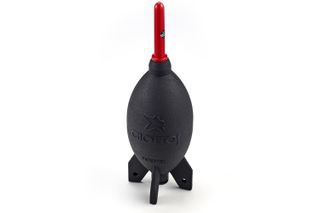 The price of the Giottos Rocket Blower may sound expensive, , but it's worth the money. It makes light work of removing dust and grime from your lenses and also the camera sensor. Having the right tool for the job makes all the difference and I've used plenty of cheaper models that simply don't cut the mustard.
7. Hähnel Extreme batteries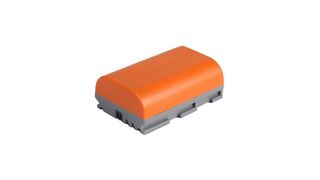 I rate Hahnel's colourful orange Extreme batteries because they're built to withstand the harsh conditions us photographers put them through, as they have extra insulation to fend off the cold which can zap battery power and also makes them shock resistant.
• The best camera battery deals
8. Hähnel ProCube 2 charger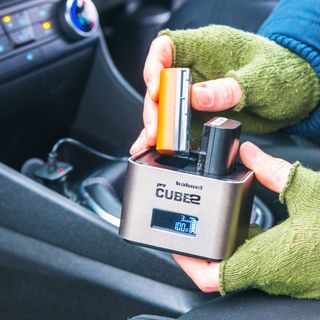 I would also whole-heartedly recommend Hahnel's ProCube 2 which comes in different types for Canon, Nikon or Sony allowing you to charge two camera batteries simultaneously. It also comes with an in-car charging adapter which has saved my bacon on location shoots multiple times!
• The best universal camera battery chargers
The worst...
9. Cheap SD cards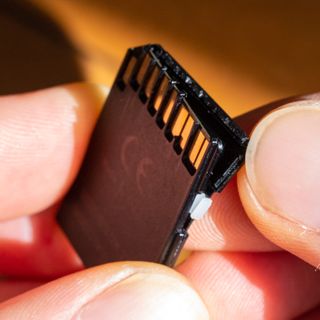 When it comes to memory cards you get what you pay for. In my experience it's just not worth the risk of saving a few quid to get a cheap unbranded card online, as the cheap cards that I've bought have had shoddy build quality, break easily and could potentially corrupt more easily too. I'd recommend paying the extra money for a proper branded memory card so you don't risk losing the images that you've taken.
• The best memory cards in 2020
10. Wired shutter release cables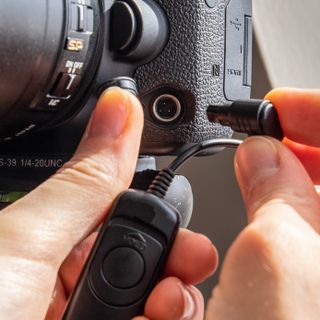 Wired shutter release cables are a bit of a bugbear for me. You always need them at the most inconvenient time, whether your precariously perched on a rock in the middle of a rushing stream or in the dead of night when you're shooting stars – and the connectors are generally the pin-type which make them a real faff to line-up and connect when you need to shoot for longer than 30 seconds (the longest available shutter speed on most cameras). Personally, I think we should do away with them altogether and have the ability to set custom shutter speeds of over 30 seconds in-camera like you can on the Canon EOS 5D Mark IV, or just use a wireless app instead.
Others in this series
• Rod Lawton's best and worst camera gear ever
• Peter Fenech's best and worth camera gear ever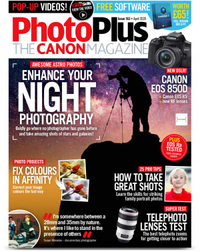 PhotoPlus: The Canon Magazine is the world's only monthly newsstand title that's 100% devoted to Canon, so you can be sure the magazine is completely relevant to your system.