We may have hit the supposedly sleepy summer season in the industry, but camera news just keeps on coming thick and fast.
It's been a technology driven week, revolving around leaked information on upcoming cameras – such as a pair of new Sony bodies, two new GoPros and a new Mavic – as well as significant security holes in 30 Canon cameras.
Then there's the not so small matter of Apple being knocked out of the "big three" camera phone manufacturers, in the ever-changing smartphone photography landscape.
So without further ado, here are this week's five biggest camera news stories…

Security vulnerability in 30 Canon cameras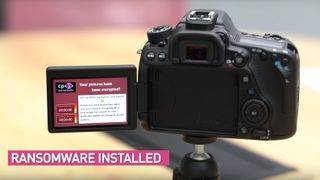 In a serious cybersecurity alert, 30 Canon cameras have been found susceptible to critical vulnerabilities via both Wi-Fi and USB connections.
The affected camera models are at risk of being infected by ransomware and malware, whereby cyber-attackers can hold photographs and videos taken on the camera to ransom.
Cybersecurity firm Check Point released a video demonstrating how easy it is to exploit holes in the standard Picture Transfer Protocol (used to transfer files from cameras to PCs) to infect the camera and computer.
This protocol is also embedded in other camera brands, so Check Point believes similar vulnerabilities can be found in cameras from other vendors as well…
Read more: 30 Canon cameras at risk of ransomware: Canon issues firmware + advisory

The 6K Canon RF camera… that's not from Canon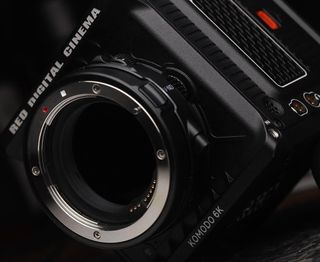 Red Digital Cinema has just jumped into the 6K video arms race, as the company confirmed that the Red Komodo – its mysterious, upcoming cine camera that uses the same mount as the Canon EOS R – is a 6K powerhouse.
This makes Red the latest partygoer to RSVP the 6K dance, which is currently only being attended by fellow cinematography specialist Blackmagic – though Panasonic has similarly put on its dancing shoes for an imminent arrival.
The Blackmagic Pocket Cinema Camera 6K was announced and went straight on sale at the beginning of August, making it the first commercially available 6K consumer camera – emphatically beating the Panasonic S1H to the punch. Panasonic's camera was announced in May, but as yet has no release date…
Read more: Red Komodo: the 6K Canon RF camera that does what Canon can't

Two Sony cameras incoming – is one the A7000?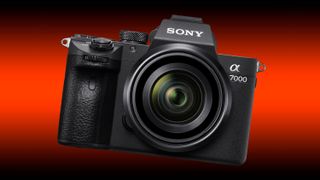 Sony APS-C fans hold onto your hats – by the end of the month we could be seeing not one, but two new Sony APS-C cameras. Rumor website Sony Alpha Rumors has reported that Sony will be announcing these two new cameras in late August – and we believe it's possible that one of them could be the long-rumored Sony A7000.
Interestingly, it appears as if one of these new products will be replacing the Sony A6500, as apparently "the A6500 is EOL (end of life)". Released in October 2016, the A6500 has been dogged by rumors of its replacement for months now. With powerhouses such as the Fujifilm X-T3 giving Sony stiff competition in the APS-C market, it wouldn't be surprising if Sony was looking to make serious upgrades to its current line-up.
With no camera specs currently available, we can't help but wonder whether one of these cameras will be the A7000. There were some serious rumors at the beginning of this year that never quite materialized, but perhaps now is the time…
Read more: Sony A7000 FINALLY coming? Two new Sony APS-C cameras rumored for August

Apple no longer a "big 3" camera phone maker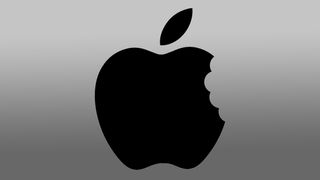 Apple has had yet another bite taken out of its share of the camera phone business – this time by Chinese phone manufacturer Oppo, which has officially usurped the American giant for third place in the global camera phone market.
The Cupertino company sold 6 million fewer iPhones in Q2 2019 than it did during the same period in 2018, which translated to a 15% decline in market share and an 11.8% decline in revenue – enough for Apple to slide out of the word's "big three" phone manufacturers.
That's according to the latest findings by IHS Markit (by way of Business Insider). Despite some of the best camera phones we've ever seen, shipments have continued their year-on-year decline, having failed to rise since Q3 2017, with Apple taking yet another battering.
However, despite the ongoing slide in camera phone sales, four companies have managed to see growth during the quarter – that being the new "big three" of Samsung, Huawei and Oppo, along with tenth-ranked upstart Alcatel…
Read more: Oppo topples Apple as world's #3 camera phone maker, Samsung still a strong #1

Three DJI leaks: two new GoPros + Mavic Mini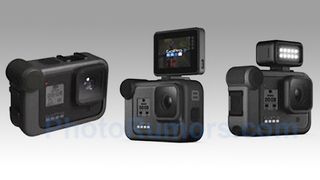 Not to be outdone by a pair of leaks from Sony, DJI had a whopping three new products leaked this week.
First came the GoPro Hero8, which boasts 4K video up to 120fps (and 1080p up to 480fps), along with a new processor and a redesigned housing, which now incorporates top and side shoe mounts – perfect for the all-new external selfie screen that DJI would like to sell you.
Then there's the GoPro Max, the company's new 360 camera that looks to ease one of the headaches of its predecessor (the GoPro Fusion 360) by having just a single microSD card slot (rather than two, one for each camera, as per the previous model).
Finally, leaked photos and video of the much rumored DJI Mavic Mini made its way into the wild. The ultra-compact drone looks ready for launch, with only red tape from new European legislation appearing to hold things up…
Read more:
Leaked GoPro Hero8 has mounts for external selfie screen, shoots 480fps video
ANOTHER GoPro release? Leaked GoPro Max pictures show new 360 camera
Leaked video of DJI Mavic Mini shows a potentially revolutionary camera drone