Sony APS-C fans hold onto your hats – by the end of the month we could be seeing not one, but two new Sony APS-C cameras. Rumor website Sony Alpha Rumors has reported that Sony will be announcing these two new cameras in late August – and we believe it's possible that one of them could be the long-rumored Sony A7000.
Interestingly, it appears as if one of these new products will be replacing the Sony A6500, as apparently "the A6500 is EOL (end of life)". Released in October 2016, the A6500 has been dogged by rumors of its replacement for months now. With powerhouses such as the Fujifilm X-T3 giving Sony stiff competition in the APS-C market, it wouldn't be surprising if Sony was looking to make serious upgrades to its current line-up.
With no camera specs currently available, we can't help but wonder whether one of these cameras will be the A7000. There were some serious rumors at the beginning of this year that never quite materialized, but perhaps now is the time.
• Read more: Best Sony cameras
When the A6400 was announced in February, there was a palpable sense of disappointment that we weren't seeing the A7000 instead. As the name suggests, the A6400 actually sits below the A6500 – which means that Sony's flagship, top-of-the-line APS-C model is almost three years old. And it's not without its problems.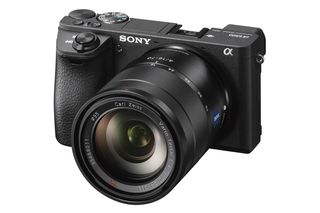 As we covered in our Sony A6500 review, this camera is somewhat of an oddity. "It's styled like a rangefinder but equipped with the power and speed of a sports camera, plus 4K video features designed to tempt serious and professional videographers. Well, it's just the wrong shape. With a small standard zoom or a prime lens, the A6500 handles pretty well, but with the kind of lens you'd use for serious sports photography, the balance is hopelessly front-heavy."
It's currently rumored by Sony Alpha Rumors that the A6500 will be a 'cheaper' version of the A9, with the same A6500 design but with a bigger grip to fit the new Sony NP-FZ100 battery. You may want to take this information with a pinch of salt but, if true, then a bigger battery grip would certainly help solve the ergonomic problems presented by the A6500.
No matter whether we see the long-rumored A7000 or not, we're excited to see what Sony presents us with come the end of August…
Read more:
Sony camera rumors
Best Sony A9 deals
Sony A7S III confirmed: still on track for early fall?