The Photography Show has reached its final day, with Tuesday 19 March closing the show at the NEC in England.
As it's co-located with the Video Show, this fantastic event is a one-stop shop for anyone interested in stills or the moving image. But it's not all geared towards enthusiasts, keen amateurs and professionals – if you're a student there's plenty to engage with.
First things first, though… with over 300 talks and demonstrations at the show, and more than 200 exhibitors, do yourself a favour and download the free The Photography and Video Show app. Just search for The Photography and Video Show on Google Play or on the Apple App Store.
As well as a full programme listing for each day, you can get live updates on the activity feed, access exhibitor information and view a map of the show floor on your smartphone.
So here are five reasons you should make a trip to Birmingham on Tuesday if you're a student interested in photography.
FREE TALKS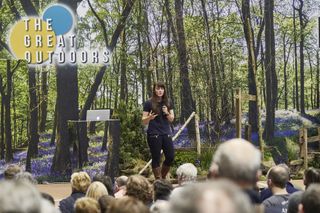 Yes, you read that correctly. Free talks – oodles of them. In fact, there are never less than 31 free talks taking place throughout the day on any one of the show dates.
Choose from a diverse range of subjects including outdoor photography, portraiture, drone photography, shooting video, smartphone photography, food photography and photo editing – and more besides.
These talks take place on the stages in the corners of Hall 5, so check the app or the show guide to know exactly where you need to be, and when.
STUDENT PLUS CONFERENCES
Student Plus: Photography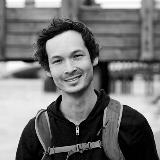 These half-day conferences are designed to help you make the step up from college to professional photography. Each conference session costs just £2.50 and they run on the afternoon of Tuesday, 19 March at Piazza Suites 1-4.
13:30-14:00 Bridging the gap – the reality of going pro
A starter kit for pushing your work out into the world, with Tommy Reynolds
14:10-14:40 An insider's guide to starting out by assisting
Advice on how to approach photographers and studios. Hosted by Conrad Ohnuki (pictured. above)
14:50-15:20 Panel discussion: Take it from us…
Four talented professionals talk about their business experiences: Alex Benyon, Marianne Chua, Alexandra Cameron, Jamie Stoker
15:30-16:00 Speed meetings – your career questions answered
For this session, you'll rotate around tables of experts from the photography industry. Ask them any questions you like!
Student Plus: Video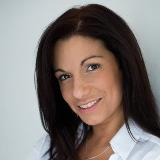 A half-day conference that will help you make the jump from college to professional film-making. Each session costs just £2.50 and the Masterclasses run throughout Tuesday 19 March at Piazza Suites 1-4.
10:30-11:00 Tips for starting a career in film and TV
Advice on how to get going on this career path. With Carys Kaiser
11:05-11:35 Life as a freelance camera operator
Working as a freelancer can be both appealing and rewarding. Here's the skinny on what it's really like day-to-day. Michael Mowbray
11:40-15:20 Student to pro: How to thrive, not just survive
Tips for setting up and sustaining a thriving business. With Victoria Grech (pictured. above)
BUY AN AFFORDABLE CAMERA AT THE SHOW
The Photography Show is your best opportunity to get up close and personal with the latest cameras and accessories from right across the market. With all the leading manufacturers represented, it's very easy to try before you buy and get expert advice while you do so.
If enthusiast camera models are way out of your price range, but you're still looking to upgrade from a smartphone and take your first steps into a DSLR or CSC system, then we'd recommend starting here:
Don't forget that The Photography Show is also a great place to browse for bargains. A number of major retailers feature among the stands, and they typically roll into Birmingham with some tempting discounts for show goers.
We don't know what these are right now, but rest assured that a choice of models from leading manufacturers will be offered at reduced prices, so it will definitely pay to check out all the retailer stands.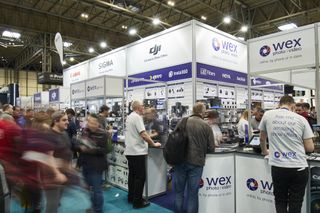 LOVE PHOTOGRAPHY? JOIN A CLUB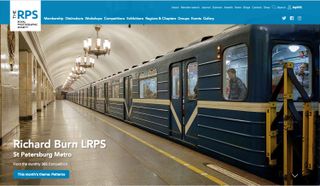 If you're looking to join a community of like-minded people, then why not consider a student membership of the Royal Photographic Society? This will cost you just £55 a year (standard membership is £120 per annum) and benefits include free entry to the RPS exhibition space, a monthly magazine, access to member-only offers, being able to show your portfolio on the RPS website, and member-only competitions.
You'll also qualify for a range of discounts including 25% off RPS-organised workshops, a specialist insurance discount, 30% off the RPS International Print Exhibition competition and more.
To be eligible for an RPS student membership, you'll need to be in full-time education or studying on a recognised photography course in the UK or the Republic of Ireland. Click here to see the eligibility requirements.
ADD TO YOUR PHOTOGRAPHY BOOK COLLECTION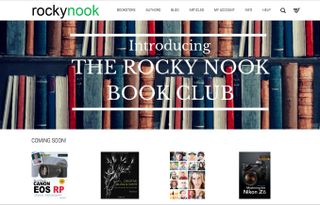 American photography book publisher Rocky Nook is exhibiting at the show, so head over to its stand if you're looking to enhance your understanding of a particular area of photography.
Whether you're looking to bone up on theory (exposure, composition and lighting, for example) or hone your technique (astrophotography, drone photography, street photography and underwater photography), there's an extensive range of titles showcased in the Rocky Nook catalogue.
The company also publishes guides to a wide range of specific camera models – ideal if you're after something more informative and engaging than a manufacturer manual. Written by people as passionate about photography as you are, you're bound to find something of interest on the Rocky Nook stand, which you'll find at J 130.
The Photography Show: booking details
There are over 200 exhibitors and over 300 free talks and demonstrations at The Photography Show and its sister event, The Video Show. Tickets are available on the door.
Read more:
The Photography Show 2019: everything you need to know
Download your free 48-page Photography Show 2019 preview