The best cameras for wedding photography possess a very specific set of features. First of all they need fast and accurate autofocus, then there's the ability to shoot in low light situations, the need for dual memory card slots, a robust sensor for the cleanest images, and finally a silent shooting mode.
In the modern mirrorless world, it's becoming easier and easier to find all these features across all price points. You still have to be very discerning when choosing the best cameras for wedding photography, but the days of having to buy one of the expensive professional cameras are behind us. Indeed, sometimes it's about shopping smarter rather than shopping for specs – you may be surprised that there's a Micro Four Thirds camera on this list for a specific reason.
Whether you're just starting out or looking to upgrade your current setup, our list of the best cameras for wedding photography includes both APS-C and full-frame cameras that we believe are perfect for the job. (Realistically, entry-level cameras aren't really suitable to shoot weddings as they generally don't have the right balance of key features.)
We've split the guide into three sections: starting out, upgrading, and professional. Chances are if you make most of your income from wedding photography you'll want to jump right in at the pro-end with cameras, but it pays to scan the whole list…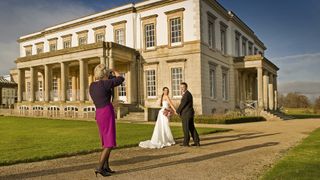 Best cameras for wedding photography: Top picks
My all-round top pick here is the Canon EOS R5, which has absolutely everything you could ask for – up to and including 8K video, which brings with it a great hack: you can capture video of important moments, from which you can extract crystal-clear 35MP still images. Best of both worlds!
I'm going to set the cat among the pigeons with this one, but my next choice is the OM System OM-1 – which, yes, is a Micro Four Thirds camera. Now, you'll have heard all sorts of prejudice and people insisting that these aren't pro cameras – especially because you don't get very shallow depth of field. But that supposed negative is a huge win, here; ever shot a wedding in a church, or somewhere the lighting was bad? Ever had to open your aperture so wide that only one of the subjects is in focus? Shooting on the OM-1, you get double the depth of field!
And because I know that some people just prefer DSLRs, my third pick is the mighty Nikon D850 – which is still the go-to camera for many professional wedding shooters and weekend warriors alike. Like any DSLR it lacks a silent shooting option (well, it has one, it's just impossible for the mirror to be silent), but otherwise it's a magnificent tool.
Best cameras for wedding photography: Starting out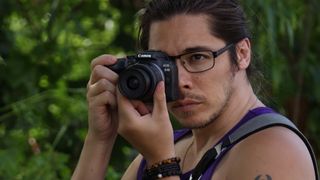 The Canon EOS R10 sounds almost too good to be true, but Canon isn't messing around! With a 24.2MP APS-C sensor, 4K and a burst rate of up to 23fps, it's well suited for shooting weddings. It features the same lightning-fast and hyper-accurate Dual Pixel CMOS AF II as Canon's professional-grade cameras, such as the R3 and R5, which is absolutely incredible considering it costs less than a grand for the body.
At just 429g it's extremely lightweight, too, making it a great choice when you have to shoot for 8 hours or more (which is common for wedding photographers). The big tradeoff here, as with the X-S10 below, is that it only has a single memory card slot. I personally feel that its other features make up for it, but for some people not having that peace-of-mind backup is a deal-breaker – if so, jump straight to the Z5.
Read our full Canon EOS R10 review for more details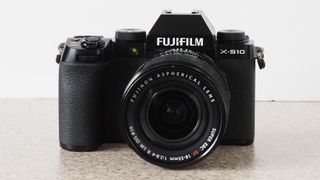 The X-S10 is a bit of a deviation for Fujifilm. Sharing many of the core features as the similarly priced Fujifilm X-T30, the biggest difference is the design. For starters, there's a more pronounced handgrip than we're used to seeing with other X Series cameras, while the top plate has been streamlined with a less intimidating set of controls. New users will certainly find this more intuitive, while more experienced users will still enjoy a decent amount of body-mounted controls and customization.
The build quality is also excellent, while the vari-angle display that can allow the screen to fold in on itself is a nice touch. The X-S10 uses Fujifilm's excellent 26MP sensor, delivering images with excellent detail and lovely color. Then there's the advanced 425-point system and excellent 6-stop in-body image stabilization system – and, importantly, the family of film simulations, enabling you to be incredibly creative in-camera. Again, I'm happy to live dangerously, but the single memory card might be a deal breaker for you.
Read our full Fujifilm X-S10 review for more details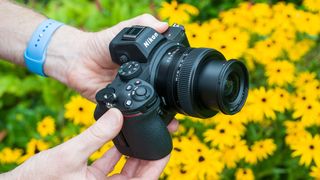 If you thought your first camera for wedding photography would have to have an APS-C sensor, think again! Nikon's entry-level full-frame DSLR is incredible value. It has a continuous shooting speed of 4.5fps, which isn't the fastest, but for most wedding scenarios that will be more than enough. It has a 24.3MP CMOS sensor that not only captures beautiful, color-accurate photos but it can also shoot 4K video – all with that full-frame fidelity and cinematic depth of field.
The Z5 has dual UHS-II slots, so your images can be safely backed up on the second in case of a card failure. The 273-point hybrid autofocus system is fast and accurate and features such as eye AF will make sure your portraits are always in focus. It's lightweight, weather-sealed, has USB-C charging capabilities, and an ISO range of 100-51,200 – so even when shooting at higher sensitivities, your images will still look clean. The Nikon FTZ adapter means you can use the huge range of existing (and cheaper) Nikon F DSLR mount lenses, too.
Read our full Nikon Z5 review for more details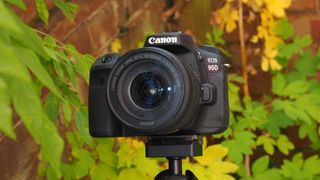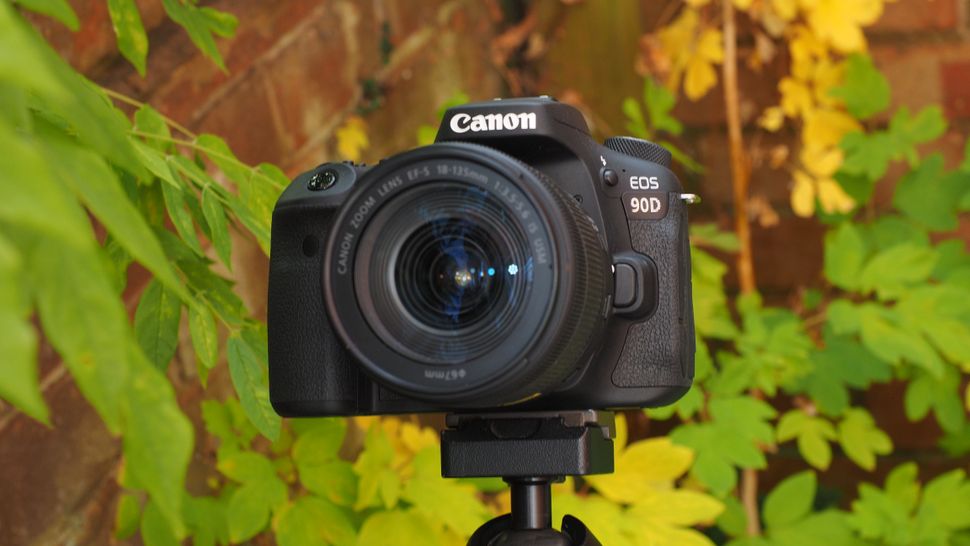 The EOS 90D sits at the top of Canon's APS-C enthusiast range of DSLRs and features a pixel-packed 32.5MP sensor – giving it one of the highest resolutions of any APS-C camera. That's one of my favorite features of the camera, but it's just a small part of the story. There's the vari-angle touchscreen, Canon's robust Dual Pixel AF, and the ergonomics are sublime – including an AF joystick and a satisfying handgrip – which is perfect for long-haul shooting.
The 90D is also weather-sealed and is constructed from a mix of aluminum alloy and polycarbonate resin (with glass fiber). The buffer could be better, though, and again this is a body with only a single card slot. But otherwise, this is a very capable option for those looking for their first wedding camera.
Read our full Canon EOS 90D review for more details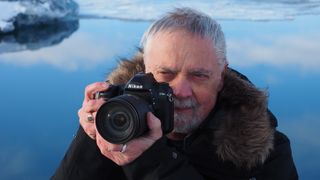 The Nikon D780 takes the on-sensor phase detection autofocus of the Nikon Z6, resulting in a DSLR with the live view autofocus speed of mirrorless cameras – brilliant! Essentially the D780 is like a modernized, supercharged version of the still popular Nikon D750 full-frame DSLR.
The D780 doesn't just have advanced live view AF – it also comes with a high-resolution tilting touchscreen display, 4K UHD video, dual UHS-II compatible memory card slots and continuous shooting speeds up to 12fps in live view mode. Combine that with its solid design and comfortable grip and you've got a an instant classic.
Read more: Nikon D780 review for more details
Best cameras for wedding photography: Upgrading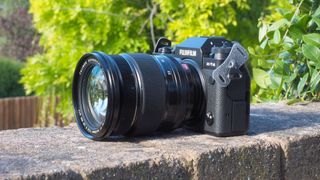 Fujifilm's flagship X-mount mirrorless camera is as the name suggests, now in its fourth iteration and the result is an incredibly refined and capable camera. It might not feature a full frame like some rivals, but the 26-megapixel APS-C-sized sensor doesn't disappoint, delivering images with rich colors and pleasing detail. Fujifilm also established an excellent range of lenses for its X-Series and has some very compelling options for wedding photographers.
Elsewhere pretty much all boxes are ticked, including in-body stabilization, a vari-angle touchscreen display, and decent battery life. There's also an advanced 425-point AF system and some really advanced 4K video capabilities. Finally, there's the handling – some will be put off by the array of body-mounted controls, but get yourself dialed in and it makes it a very easy and intuitive camera to shoot with.
With the release of the Fujifilm X-T5, the price of the X-T4 has come down considerably. If you want more resolution you might be better suited with the X-T5, but in terms of features and price we still think the X-T4 is a smart option.
Read our full Fujifilm X-T4 review for more details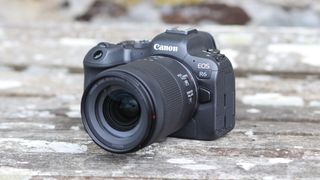 What didn't Canon include in this camera? It has oversampled 6K video, an EOS R3-beating shooting speed of 40fps, the best full frame stabilization in the business, and astounding brand-new AI autofocus modes. This is hands-down the best camera you can buy right now in this price range. It is even nipping at the heels of its big brother the Canon EOS R5.
In fact, only its lower megapixel count and its slower SD cards are holding it back from being a true challenger – although it does have two of them, and obviously investing in pricey CFexpress cards would increase the price of entry. Either way, this is one of my favorite Canon cameras of this generation, since it hits the sweet spot in virtually every category.
Read our full Canon EOS R6 Mark II review for more details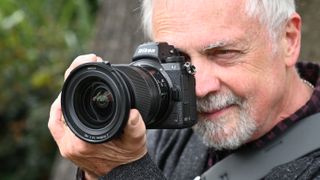 Nikon's mid-price full-frame mirrorless camera has a lot to offer the wedding photographer. For starters, you're certainly not going to be disappointed with the results from the 24.5MP back-illuminated sensor, while the Z6 II can shoot great 4K video as well (up to 60p once Nikon launches a firmware update). The 273-point phase-detect AF system in the Z6 is a solid performer with coverage across 90% of the frame and includes EyeAF that's become popular elsewhere.
The Z6 II is also capable of shooting at a very rapid 14fps with the mechanical shutter and has a decent buffer depth too. I really like the feel of the Z6 II in the hand, too, thanks to the pleasing textured grip and the generous use of magnesium alloy used on the body panels.
Read our full Nikon Z6 II review for more details
Best cameras for wedding photography: Professional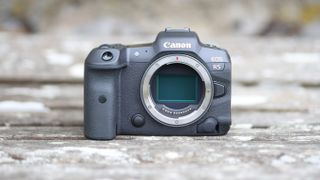 In many ways, the R5 is the ultimate camera for professionals – and it is particularly potent for weddings. Its 45MP sensor produces stunning stills, and if you want more pixels you can also take advantage of its 400MP photo mode for still-life subjects. The 8K video famously has recording limits, but work within them and you'll achieve glorious footage – with the option to extract crisp 35MP still images.
The industry-leading AF system is simply the best I've ever used on a camera. Clever enough to track faces even if they are obscured, this will pay huge dividends when shooting weddings, while the 12fps (20fps with electronic shutter) burst shooting means you never miss a shot. There's also the hugely impressive in-body image stabilization (IBIS) system that can compensate for up to 8 stops when paired with an optically-stabilized RF lens. It's expensive yes, but it will never let you down.
Read our full Canon EOS R5 review for more details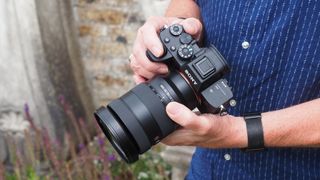 If you want huge files that offer plenty of flexibility when it comes to cropping and post-production, look no further than the A7R IV. With a whopping 61MP on tap, this easily beats other mirrorless and DSLR cameras in the resolution stakes. However, it's not just about image quality though as the A7R IV doesn't sacrifice performance. It's able to shoot at 10fps and is supported by a highly capable 567-point AF system that includes Sony's excellent EyeAF tech.
The A7R IV is great in terms of tech, but to me its less loveable in terms of use; the handling is more refined than older models, but it's just not quite as accessible as rivals from Canon and Nikon. The newer, faster and more expensive Sony A7R V is also available, offering a bigger buffer for burst mode, better IBIS, and a dual-pivot vari-angle screen, but personally I'd go for the IV and save a bit of money.
Read our full Sony Alpha A7R IV review for more details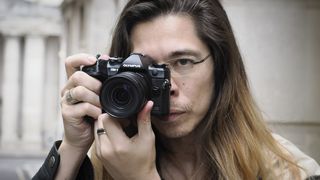 Wait a minute – aren't Micro Four Thirds cameras just toys, that aren't suitable for professional use? Stop listening to people at your camera club who've never used it – the OM-1 is an absolutely killer camera. And one of its most-criticized characteristics – the fact that its 2x crop factor sensor gives you twice the depth of field – is an overt strength for wedding photography.
When you're shooting in low light on a full-frame camera (such as a church ceremony) and you open your aperture, your depth of field is so thin that it's a struggle to get more than one subject (like the bride and the groom!) in focus. However, because a f/1.8 aperture on the OM-1 gives you results more like an f/3.6, you get double the depth of field – and, thus, more of your subjects in focus when shooting in low light. (The compromise, of course, is that you have to work a bit harder to get shallow depth of field.)
The OM-1 is also the smallest and lightest system here, with a compact and lightweight body and lenses – much smaller even than APS-C lenses. So your kit isn't as big and doesn't weight as much. The 20.4MP resolution is quite conservative, but there's 50MP and 80MP hi-res shooting via pixel shift, astonishingly good image stabilization, and the most extensive native lens selection of any mirrorless camera system. Get over your prejudices and give this a try – you will be surprised!
Read our OM System OM-1 review for full details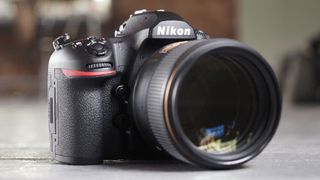 In a world of advanced mirrorless cameras, the D850 might feel a bit behind the times, but that feeling will change once you start shooting with it. One of the best (if not the best) DSLRs ever made, the D850 is the perfect do-it-all camera thanks to a number of factors: there's the excellent 45MP full-frame sensor with broad dynamic range, so you can get every bit of detail from the bride's dress, and the advanced 153-point AF gets the job done.
It might be heavy compared to mirrorless rivals, but its durable weather-sealed build means it's ready to get drenched in champagne and keep going. And it will carry on shooting with a deeply impressive battery life that will embarrass any mirrorless camera. A modern classic.
Read our full Nikon D850 review for more details
Best cameras for wedding photography: How we test cameras
We test cameras both in real-world shooting scenarios and in carefully controlled lab conditions. Our lab tests measure resolution, dynamic range, and signal-to-noise ratio. Resolution is measured using ISO resolution charts, dynamic range is measured using DxO Analyzer test equipment and DxO Analyzer is also used for noise analysis across the camera's ISO range. We use both real-world testing and lab results to inform our comments in buying guides.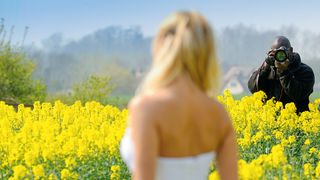 Best cameras for wedding photography: FAQs
Do you need a full frame camera for wedding photography?
While many professionals use full frame cameras, this is by no means a necessity. Full frame sensors tend be higher resolution, have better dynamic range, and produce cleaner results at high ISOs. They are also physically bigger, and thus balance better with larger lenses.
However, APS-C (and Micro Four Thirds) cameras have made enormous strides in all those departments. They are physically smaller and lighter, with accordingly smaller and lighter lenses, and are more affordable.
Do wedding photographers need two cameras?
Two cameras isn't a requirement, but it is a very good idea! Having two bodies – usually identical ones – obviously gives you a backup in case one should malfunction or be stolen. It also enables you to have different lens options – like a zoom lens on one and a portrait or macro on the other – available in an instant without having to keep swapping lenses and missing those precious moments.
The same applies if you shoot video as well as stills – obviously you can opt for one of the best hybrid cameras, but having one dedicated to photo and another for video enables you to switch between bodies rather than having to fiddle with all the settings back and forth on a single camera.
Is 24MP enough for wedding photography?
Depending on how you shoot, 24MP is more than enough – indeed, one of our recommendations is the 20.1MP OM System OM-1, which again is more than enough to shoot a wedding.
The question really is whether you're using the correct lenses, and how good are you at composing images. If you habitually shoot images too wide (either because you don't have a long enough lens or your composition isn't up to snuff), then you'll need more megapixels so you've got room to crop into your shots.
And of course, if you're a wedding photographer who produces really giant prints then yes – more megapixels will definitely behoove your business.