As we gear up for the Black Friday bargain bonanza, Canon has unleashed even more serious savings courtesy of its winter cashback promotion. And the entire range of new trinity zooms, for both the EF and RF mount, is discounted by £125.
For DSLR users (or mirrorless users happy to adapt these lenses), that means the Canon EF 16-35mm f2.8L III USM, Canon EF 24-70mm f2.8L II USM and Canon EF 70-200mm f2.8 L IS III USM are all on offer.
And for EOS R users it's the Canon RF 15-35mm f2.8L IS USM, Canon RF 24-70mm f2.8L IS USM and the stunning Canon RF 70-200mm f2.8L IS USM optics that are currently in the deal.
If you've been waiting to pick up a fast f/2.8 zoom, you can save a cool £125. And if you're looking to pick up all three trinities for your system, that equates to a saving of £375!
These savings comes courtesy the camera cashback offer, which means that you pay the full price and then Canon gives you the cash back (hence the name!). Full details of the cashback offer are on the Canon website, and here are those delicious lens deals…
Canon EF trinity zoom deals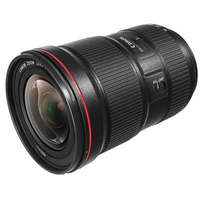 Canon EF 16-35mm f2.8L III USM: £2,159 £2,034 (cashback)
Save £125 on this fast ultra-wide trinity zoom lens, which is a must-have for landscape shooters, architectural photographers and wedding and events pros alike! Fully weather sealed, great image quality and a constant f/2.8 aperture to handle all situations.
UK cashback offer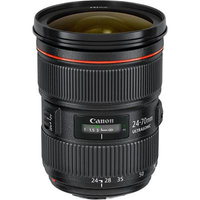 Canon EF 24-70mm f2.8L II USM: £1,870 £1,745 (cashback)
Save £125 on the essential, versatile, professional-grade 24-70mm. With an everyday focal range it's a must-have for your kit bag, whether you shoot sports, weddings, street photography, travel – it's the zoom equivalent of a nifty fifty, and you need one!
UK cashback offer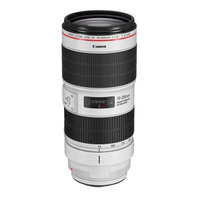 Canon EF 70-200mm f2.8 L IS III USM: £2,149 £2,024 (cashback)
Save £125 on this all-purpose telephoto. With its f/2.8 aperture and 200mm maximum zoom, it's a portrait photographer's secret weapon – and its range obviously makes it invaluable for sports and wildlife shooting. A brilliant optic with brilliant image quality.
UK cashback offer
Canon RF trinity zoom deals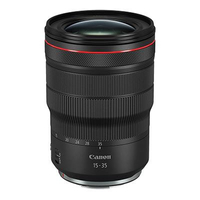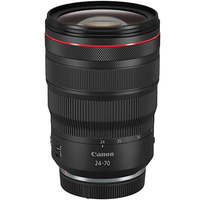 Canon RF 24-70mm f2.8L IS USM: £2,329 £2,204 (cashback)
Save £125 on the essential standard zoom for the RF mount, with 5 stops of stabilization, razor-sharp image quality, silent USM motors for quick and quick focusing, as well as full weather sealing to shoot no matter what the weather is doing!
UK cashback deal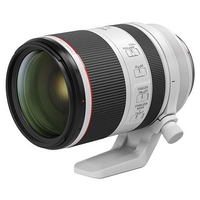 Canon RF 70-200mm f2.8L IS USM: £2,659 £2,534 (cashback)
Save £125 on this true marvel, which is only possible thanks to the RF mount! It's just three-quarters the length and two-thirds the weight of the EF version, collapsing to a truly tiny size, and boasts 5 stops of stabilization. A triumph for the EOS R system.
UK cashback deal
Read more: