The Nikon Z6 is one of the most talked about full-frame mirrorless cameras of the last year, and following recent firmware updates is now an even better camera that it was at launch. And now there is some great news for those in the UK... a Nikon Z6 body can be bought at its lowest-ever price, with Amazon UK offering it for £1199.
We awarded the camera the full five stars in our Nikon Z6 review, where we concluded that it's not just more affordable than the Nikon Z7 – it's much more versatile, too: "Its finesse, performance and image quality are just awesome. Every camera has flaws and weaknesses, but the Z6 almost squeezes them out of existence."
With a 24-megapixel full-frame sensor this mirrorless camera is great at stills and better at video, with 4K 30fps and 1080p 120fps. The camera can also now record onto the latest generation of super-fast CFExpress cards. It is now even possible to upgrade this camera to output 12-bit ProRes RAW video footage from the camera.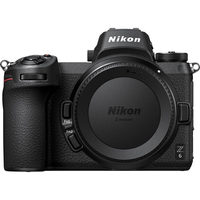 Nikon Z6 body: £1,199.99 (was £1999.99)
The 24.5MP Nikon Z6 is the cheaper of Nikon's two full frame mirrorless cameras, but it's actually the best for continuous shooting and for video – and it's certainly cheaper, thanks to this Amazon price drop!
UK deal
Read more:
• Nikon Z6 vs Z7 - which should you buy?