Nikon launched its full-frame mirrorless camera system in 2018, and with the arrival of the Z 6 and Z 7 came a new lens system using the Nikon Z mount. This mount was not directly compatible with the Nikon F mount which had been used, in different variations, on Nikon's SLRs and DSLRs since 1959, so that means Nikon had to get started designing new lenses for these cameras.
With the most recent lens roadmap, unveiled with the launch of the Nikon Z50 (the third camera in the range) - Nikon is now promising that it will have no fewer than 23 Z-mount Nikon lenses by 2021
The good news for Nikon fans, as they wait for these all to be released, is that they can use all current Nikon DSLR lenses on the new cameras, without focus or exposure restrictions, using the specially-designed Nikon FTZ Z Mount Adaptor often sold with the Nikon Z 6 and Z 7.
The cameras were initially launched with three lenses, the NIKKOR Z 24-70mm f4 S lens, NIKKOR Z 35mm f/1.8 S and NIKKOR Z 50mm f/1.8 S, Nikon DSLR owners could migrate their existing lenses to the new cameras straight away.
The new Nikon Z lens mount has a diameter of 55mm, making it 17% bigger than the F-mount - and with that comes the promise of faster lenses than we have seen before – Nikon already has a super-fast NIKKOR Z 58mm f/0.95 S Noct. The flange distance (the distance between the back of the lens and the sensor) is just 16mm – as there is no mirror to build into the light path.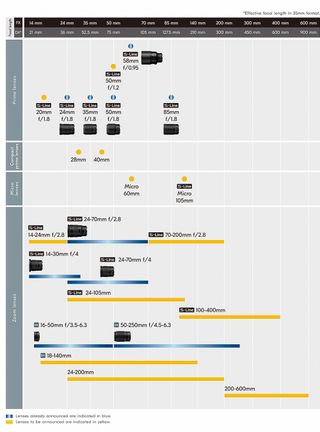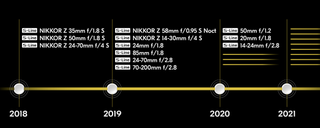 Building a new lens system from scratch takes time – so new zooms and primes using the Z mount are being gradually introduced by Nikon. The company is keen to get users on board with the new system, sos it's published a Nikon Z lens roadmap (above), which gives a view of the lenses it would introduce following the launch of the new cameras.
The latest roadmap stretches through until 2021 - and contains 23 different lenses. With the arrival of the NIKKOR Z 85mm f/1.8 S - and the imminent release of the DX-format Nikkor Z DX 50-250mm f/4.5-6.3 and Nikkor Z DX 16-50mm f/3.5-6.3 VR zooms, and the arrival of the monster, superfast Nikkor Z 58mm f/0.95 S Noct - there will be ten lenses on sale in the range before Black Friday 2019.
Current Nikon Z lenses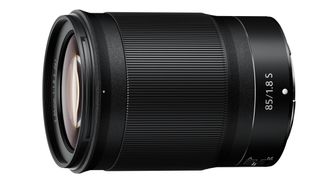 This short telephoto has the ideal wide aperture and focal length for people shots. It is a key lens for portrait, social and wedding photographers.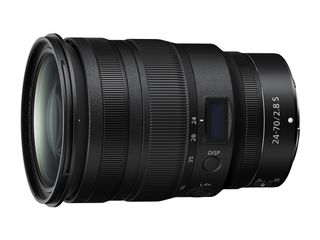 This is the first zoom for the Nikon Z camera – and the one most commonly sold in kits if you buy a Z6 or Z7 body.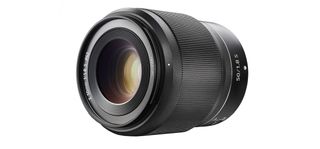 This classic standard lens prime is remiscent of the lenses that many people got as their kit lens when they bought an SLR back in the 1960s and 70s.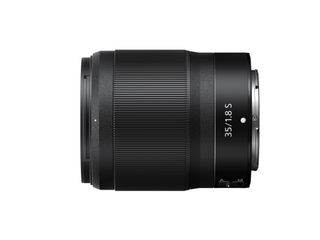 This was the first prime to be launched for the Z system of lenses.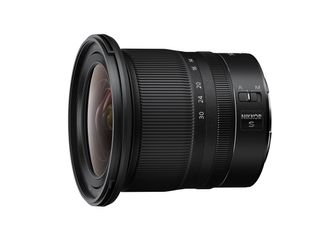 The first new Z mount lens to launch in 2019, the 14-30mm is a super-wide-angle zoom - and uncharacteristically for a lens of this type can be used with a front-mounted filter.
Nikon FTZ Mount Adaptor
This adaptor was available at launch of the Z7, and allows Nikon F mount lenses to be used with either the Z6 or Z7. A large number of Nikon lenses can work with the adaper, and many of the most recent ones will also allow autofocus (check the FTZ compatibility guide for full details).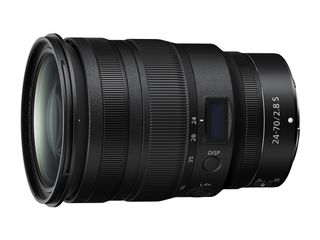 Nikon Nikkor Z 24-70mm f/2.8S
The latest Z mount zoom to go on sale is be the first pro zoom for the system - the highly-anticipated 24-70mm f/2.8. This is one of the holy trinity of f/2.8 constant aperture that many pros have in their kit bag (the others being a 70-200mm f/2.8, and a 14-28mm f/2.8)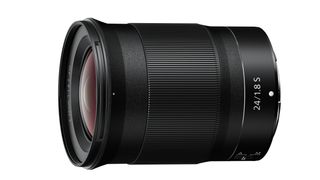 The 24mm f/1.8 is the latest Z lens to be launched, and the fourth f/1.8 prime. This lens is due to go on sale in mid-October.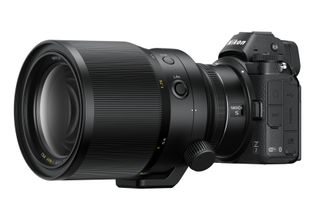 Nikon Nikkor Z 58mm f/0.95 Noct S
Probably the most anticipated lens on the Nikon Z lens roadmap... this monster prime lens has a phenomenal f/0.95 maximum aperture. This lens will weigh 2kg and cost over $8000/£8000 when it goes on sale at the end of October
Nikkor Z DX 16-50mm f/3.5-6.3 VR
Kit lens designed for use with the newly-announced Nikon Z50 camera, which uses a DX APS-C sensor.
Nikkor Z DX 50-250mm f/4.5-6.3
A telephoto zoom, also designed to to used with the Nikon Z50.
Still to come in 2019?
Nikon Nikkor Z 70-200mm f/2.8 S
A must-have lens for any pro - this fast aperture tele zoom is an essential workhorse for weddings, news, and sports. Promised for 2019 - but availability and price not as yet announced.
Nikon Z lenses for 2020 and 2021
The Nikon Z lens roadmap stretches into 2020, and next year we are promised the following three lenses:
Nikon Nikkor Z 50mm f/1.2 S
A faster 50mm prime, that will be welcomed by documentary and street photographers.
Nikon Nikkor Z 20mm f/1.8 S
This will be the fifth f/1.8 prime in the range.
Nikon Nikkor Z 14-24mm f/2.8 S
This will complete the holy trinity of f/2.8 pro zooms for the Z system.
Other lenses that Nikon has promised for release in 2020 or 2021 are:
24-200mm full-frame superzoom
200-600mm full-frame supertelephoto zoom
28mm compact prime
40mm compact prime
60mm Micro macro lens
105mm S Micro macro lens
24-105mm S premium standard lens
100-400mm S premium telephoto zoom
18-140mm DX travel zoom for the Z50
Third party Z mount lenses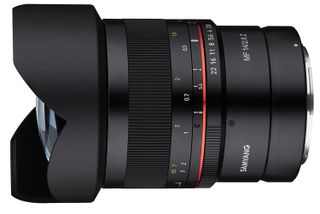 Samyang is so far the only major third party manufacturer to announce lenses for the Z mount. Both lenses are manual focus primes:
Samyang MF 14mm F2.8 Z
Samyang MF 85mm F1.4 Z
We expect other manufacturers to start supporting the lens mount over the next year or two. Other smaller companies that have announced support for the Z mount include Lensbaby, Irix, Mitakon, and Meike.
Read more
Nikon camera rumors
Nikon Nikkor Z 24-30mm f/4 S review
Nikon Nikkor Z 24-70mm f/4 S review
Nikon Nikkor Z 35mm f/1.8 S review
Nikon Nikkor Z 50mm f/1.8 S review
Nikon Z 85mm f/1.8 S review
Nikon Z7 full review
Nikon Z6 full review