Is it Christmas come early, or late? Either way, CP+ 2023 – the biggest camera and imaging event of the year – is taking place in Japan tomorrow from February 23-26.
After three successive years of being a virtual-only event, following its 11th hour cancellation in 2020 as the COVID pandemic broke out, CP+ 2023 will finally return to its home at the Pacifico Yokohama convention center in Yokohama, Japan.
All the major players including Canon, Sony, Nikon, Fujifilm, OM System, Sigma and many more will be in attendance to show off their latest products – as well as announce new ones.
While traditionally the event was the platform for manufacturers to make their big announcements, a number of camera reveals from the likes of Canon and Panasonic have already taken place – but this is still set to be a significant event in terms for announcements and first looks.
What is CP+ 2023?
Organized by CIPA, the Camera & Imaging Products Association – the body that certifies things like the number of shots you get from a single battery charge, or the number of stops of compensation on image stabilization – CP+ is the biggest camera and photo imaging show in the world.
Historically it has been a launchpad for the major manufacturers to launch their big products for the year ahead. It is also an event where new technologies, innovative projects and concept cameras are showcased.
According to the organizer, "the theme for this year's event is 'I found a new me.' By meeting new friends, having new experiences, and being exposed to cameras and photographs, you will begin to discover yourself and enjoy self-expression that you have not noticed before. We aim to create such opportunities."
What we expect at CP+ 2023
Sigma lenses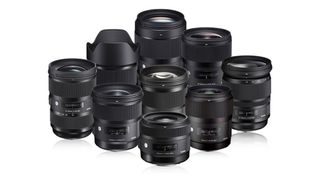 With the beans already having been spilled, it seems almost a certainty that Sigma will launch three well-leaked lenses in Yokohama (though there are rumblings they might be revealed in March).
First up we have a pair of prime lenses for full-frame cameras: the Sigma 17mm f/4 DG DN Contemporary and Sigma 50mm f/2 DG DN Contemporary, both for Sony E and Leica L mounts.
Not to be left out, APS-C shooters will be receiving a fast 35mm equivalent, in the form of the Sigma 23mm f/1.4 DC DN Contemporary lens for Leica L mount, Sony E mount and Fujifilm X mount.
• Report: Leaked specs for new Sigma lenses: 17mm, 23mm and 50mm
Voigtländer lenses – including Canon RF and DSLR!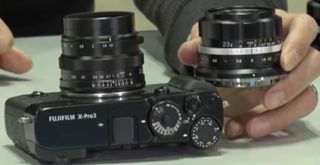 Cosina confirmed that it will be unveiling four new lenses, including its first ever lens for the Canon EOS R system. It is likely that all four optics will come under the Voigtländer brand.
First we have the Nokton 50mm f/1 Aspherical for Canon RF mount, which is described as "with electrical contacts" – meaning it won't be a 'dumb' lens, and will be able to communicate aperture and EXIF information, but don't go expecting a third party RF autofocus lens. This is modeled after the existing Nikon Z and Leica M versions.
Then there will be two optics for Fujifilm's APS-C system X-mount system. We have the super-fast Nokton 35mm f/0.9 Aspherical and the compact Ultron 27mm f/2 pancake lens, both of which are brand-new designs.
Finally, DSLR shooters rejoice! Cosina will also debut the high-speed Nokton 55mm f/1.2 SLIIS for Nikon F mount, complete with electronic contacts and exposure meter interlocking claws (see full story).
Tamron 11-20mm f/2.8 for Fujifilm X mount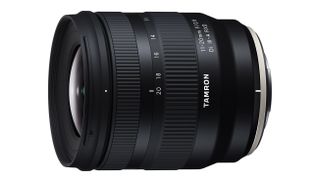 Initially expected to be revealed at CP+ 2023, Tamron surprised us with a sneaky development announcement a couple of days early – but the full announcement could well take place in Japan.
Already available for Sony E, the Tamron 11-20mm F/2.8 Di III-A RXD is now coming to the X mount – where it will be Tamron's fourth lens for the Fujifilm APS-C mirrorless system.
• Full story: Tamron opens up 11-20mm f/2.8 wide zoom to Fujifilm X-photographers
Sigma Foveon sensor update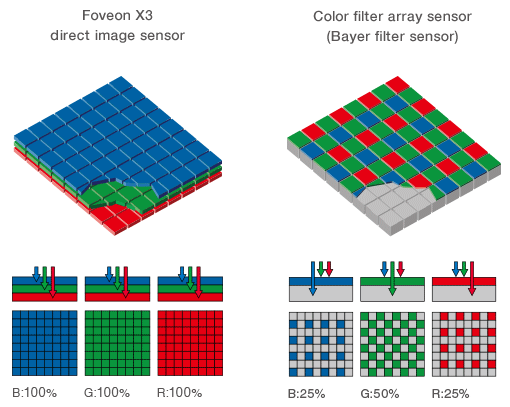 After promising its 60.9MP Foveon sensor camera for 2020, Sigma has faced nothing but roadblocks and obstacles – to the point that it scrapped the entire project, fired its sensor manufacturer, and started from scratch in 2021.
Then, in 2022, Sigma promised that its new Foveon X3 sensor (if not a camera to go with it) would arrive "this year". Obviously, however, it did not.
Now 4 years after its announcement, could CP+ 2023 be the place we finally see the latest Foveon come to fruition? We expect an update on its progress (or lack thereof), if nothing else – though an X3-powered successor to the Sigma fp and Sigma fp L would be a nice surprise!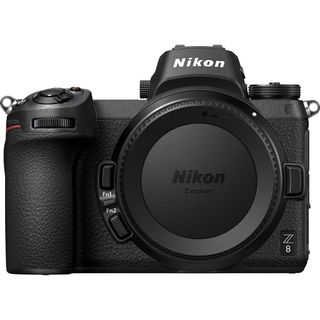 This one is a bit of a long shot, as it is expected that the Nikon Z8 will be launched in March or April. But Nikon is known to drop development announcements ahead of full reveals of its new products – as was the case with the Nikon Z9, among other notables.
What do we expect of the Z9? Well, it's being pitched as a Sony A7R V-beater and is thought to be Nikon's long-gestating high-resolution model with a 61MP sensor.
Full frame Sony ZV camera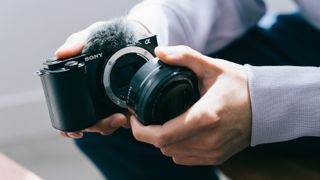 This one is a bit of a long shot, as it's rumored that this camera won't be revealed until March… but it would make sense for Sony to make an announcement on the camera world's biggest stage.
Sony is said to be prepping an announcement for a new member of its ZV line of vlogging-oriented cameras – but unlike previous models like the Sony ZV-E10, this one will possess a full frame sensor. How will it differ from the Sony A7C? Hopefully we won't have to wait long to find out!
• Report: Sony's next camera will be… not the one you expect
Read more:
Best Sony cameras
Best Canon cameras
Best Pentax cameras
Best Olympus cameras