CES 2021 is here! The world's biggest tech event has been taking place all week, marking the official start of the new technology season for 2021.
While it is traditionally a physical trade show hailing from Las Vegas, CES 2021 will be an entirely online event. The 2020 show was one of the few global supershows that managed to take place last year, where 170,000 visitors crowded the show floors.
For obvious reasons that isn't possible this year, but it hasn't stopped the biggest names in electronics getting together in the virtual space to show off their latest cutting-edge wares – including Canon, Sony, Panasonic and Samsung, who each had some spectacular showcases of imaging tech.
Here are some of the highlights from the CES 2021 virtual show floor – along with some MIA products that we had our fingers crossed for, but didn't materialize…
Samsung Galaxy S21, Plus and Ultra
Samsung chose the final day of CES 2021 to host its Galaxy Unpacked event, at which it launched its newly nomenclatured Samsung Galaxy S21 family – the S21, the S21 Plus and the S21 Ultra.
The S21 and Plus are cut from the same cloth, featuring a triple camera setup with a 12MP ultra-wide, a 12MP wide and a 64MP telephoto camera (virtually identical to last year's S20 Samsung Galaxy S20 Plus). Meanwhile, the Ultra's quad-camera packs a 12MP f/2.2 ultrawide, a 108MP f/1.8 wide, a 10MP f/4.9 10x zoom telephoto and a 40MP f/2.4 3x zoom – and it's Samsung's first phone capable of 4K 60fps.
• Read more: Samsung Galaxy S21, S21 Plus and S21 Ultra phones are here!
Sony FE 35mm f/1.4 G Master
While Sony's primary focus at CES has been its consumer electronics portfolio, it did give us a highly anticipated – and highly impressive – new E-mount prime lens for Sony Alpha cameras.
The Sony FE 35mm f/1.4 G Master offers spectacular optical performance, in a frame that's nothing like as big as some of the recent f/1.4 monsters (including Sony's existing Distagon T* FE 35mm f/1.4 ZA) and is an absolute joy to handle and use.
• Read more: Sony FE 35mm F1.4 G Master review
Panasonic creates a Holodeck!
Leveraging its cameras, lenses and projector technology, Panasonic has essentially created the Holodeck from Star Trek! The company has partnered with Illuinarium Experiences to create a 30,000 square-foot virtual space that can transport you anywhere in the world to "democratize the world's most extraordinary experiences".
The first of these venues will open in Atlanta this summer, and feature Wild: A Safari Experience – the world's first virtual safari. "From the majestic plains of Masai Mara to the great herds of Kruger National Park to the verdant watering holes of Samburu Reserve, WILD will transport visitors across the African continent in the world's first virtual safari."
• Read more: Panasonic creates a real-life Holodeck for virtual safaris at CES!
Samsung 110-inch 4K TV
Are you a pixel peeper? Well now you can criticize other people's photos or revel in the resolution of your brand new camera to your heart's content, thanks to the Samsung Micro LED 110" – a 4K display that's 110 inches in size, and packs 8 million pixels that have a life expectancy of around a decade.
The self-illuminating Micro LEDs fully express both DCI and AdobeRGB color gamuts, delivering astonishingly accurate color and brightness, with stunning black levels and contrast to boot.
• Read more: Samsung reveals hulking 110-inch 4K TV at CES 2021
Sony Airpeak drones
In November Sony announced Airpeak, its new drone business, which it will be launching in spring 2021. At that point Sony had revealed nothing more than a logo, but its CES 2021 keynote showed the first images of the new Sony drone in action, and it looks to be pitched firmly at the professional cinema market.
"Airpeak aims to fully support the creativity of video creators, further develop entertainment, and contribute to further efficiency and labor saving in various industries. In addition, we will promote the project so that it can be used with peace of mind with the highest level of safety and reliability even in environments where it was difficult to use drones."
Canon's Volumetric Video System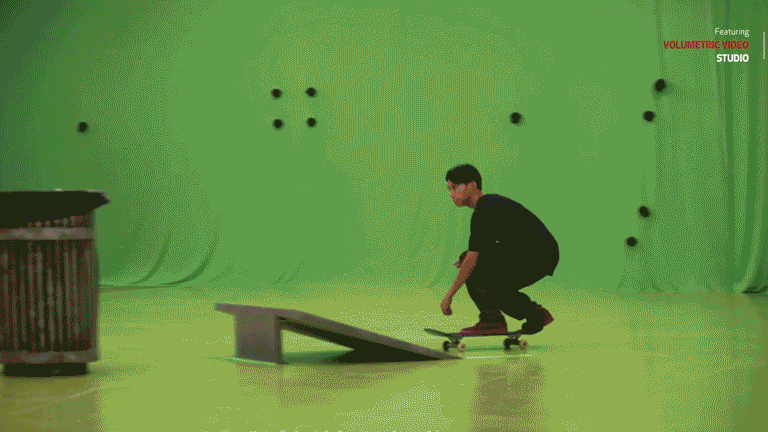 Canon used its cutting edge Volumetric Video System to film, scan, and virtually transport Japanese skateboarders to the legendary Love Park – the skateboarding Mecca in Philadelphia, which was demolished in 2016.
The tech is similar in concept to the Bullet Time visual effects used on The Matrix series of films. This employed a fixed rig of 120 DSLRs producing still frames that could be cut together to create the illusion of a camera moving through free space.
Along similar lines, Canon's Volumetric Video Studio features an installation of 100 4K cameras that simultaneously shoot footage and instantly render it into 3D. This enables video playback from any possible camera angle and camera path – unlike the original Bullet Time setup, where you were restricted to the fixed position of the rig. Combined with the 360° green screen, that 3D footage can be rendered with any backdrop or location you can dream of.
• Read more: Canon enters The Matrix, with a 100-camera 4K Bullet Time setup!
Dell 40-inch curved monitor
Dell has announce a myriad of new monitors for CES - but the star of the show here is the humungous 40-inch curved display, offering an impressive 5120 x 2160 resolution. Its design allows visibility in every corner despite its size, making it a candidate for the best monitor for video editing - but photographers will be most impressed by the color accuracy. With a 300 cd/m² max brightness, it promises a very respectable 98% of the DC-P3 color space, making it shoe-in as the best monitor for photo editing. The Dell UltraSharp 40 Curved WUHD Monitor (U4021QW) will be available 28 January, starting at $2,099.99
Zhiyun TransMount
The Zhiyun TransMount Wireless Image Transmission Transmitter (to give its exhausting full name) is a credit card-sized device that combines image transmission and motion control in one.
The TransMount integrates seamless operation of the camera, gimbal, follow-focus and monitor without losing performance. It has the potential to revolutionize the way cinematographers monitor images as well as to significantly reduce the cost of building a fully functioning rig.
PRODUCTS MISSING IN ACTION
Canon 8K cinema camera
Canon has just released a video teasing its modular 8K cinema camera with 8K conversion box, due to be released this year, so this seems like a sure bet for a CES 2021 reveal. At present all we know is via the video and the following blurb, so we're excited to see more next week!
"A compact, lightweight 8K camera that can be used in a variety of shooting styles. EF cinema lenses boast an extensive line-up of wide angle and telephoto lenses. 8K display with high brightness, high contrast and high color gamut. The blending of four real 4K projectors enables a large screen projection of real 8K images. From input to output, the Canon 8K solution provides an unparalleled viewing experience."
Panasonic 8K cameras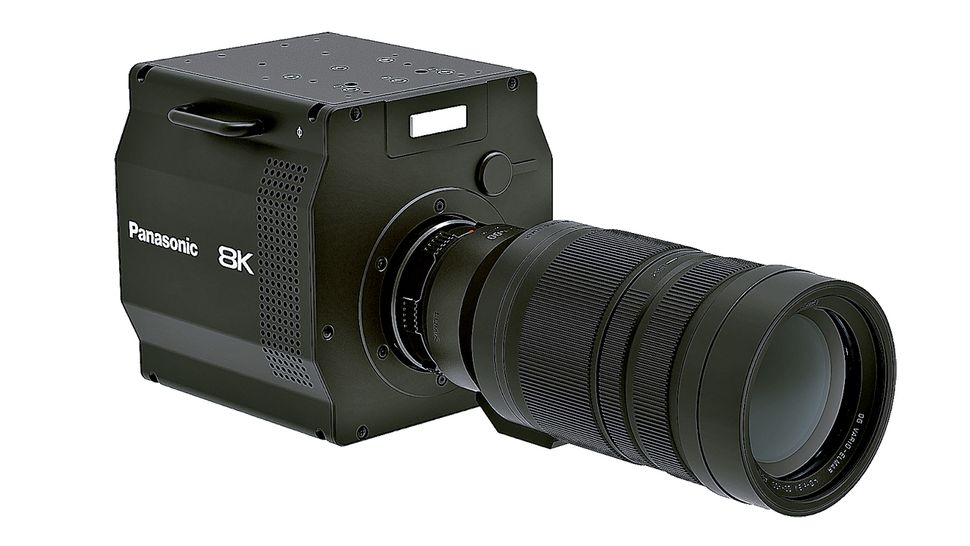 After a protracted development, we might be ready to see a development announcement for Panasonic's line of consumer 8K cameras. Last year the manufacturer launched the Panasonic AK-SHB800GJ / AK-SHB800PSJ multi-purpose ROI (region of interest) camera, intended for broadcast use.
Released in time for the scheduled 2020 Olympics, this full-frame 8K camera is capable of 4 simultaneous 1080p feeds, enabling the user to punch into a large 8K frame and effectively crop 4 separate camera feeds. However, Panasonic has stated that it doesn't anticipate a consumer 8K camera until the 2022 Winter Olympics.
Still, with the Canon EOS R5 already delivering 8K to the masses, the Sony A9S rumored to be next to do so, and the Sharp 8K Video Camera supposedly still on the way, we can see Panasonic at least unveiling details of its 8K plans ahead of time.
Sony A9S (8K, 50MP camera)
Sony doesn't traditionally announce E-mount cameras at CES. However, with the 8K battleground now being hotly contested (and with Sony set to unveil even more 8K electronics), the hotly rumored Sony A9S could be part of a portfolio of product reveals.
Reportedly an 8K camera powered by a 50MP full-frame sensor, the Sony A9S would effectively go head to head with the Canon EOS R5 in an effort to capture the same success as 2020's most talked-about camera.
Panasonic GH6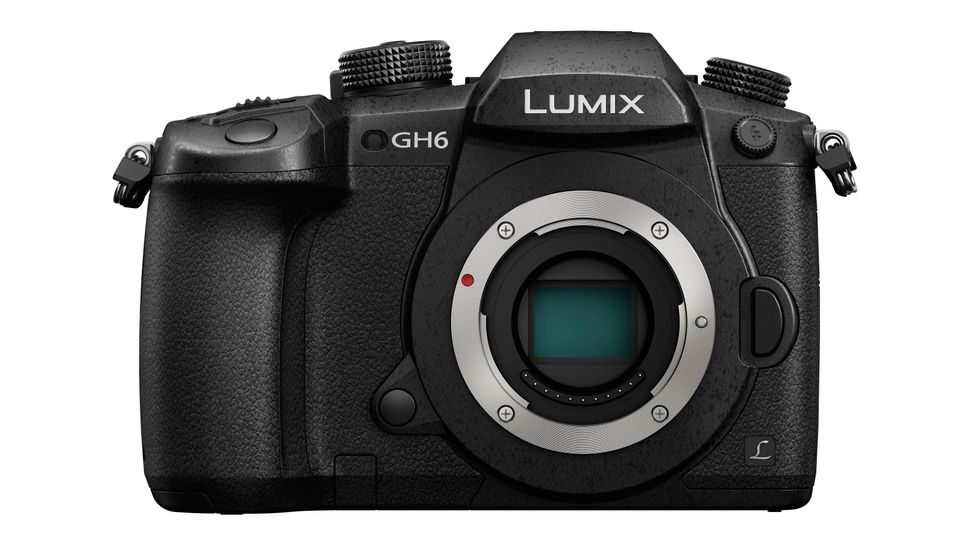 Perhaps a little bit of a long shot, since Panasonic usually focuses on broader consumer electronics at CES. However, with the manufacturer widely expected to reveal the Panasonic GH6 this year, it would certainly make a big splash on the virtual stage.
Very little is known about the GH6, though a popular rumor is that it could feature the 41MP Sony IMX594CQR image sensor – which would shatter the current 20MP ceiling that currently sits above Micro Four Thirds cameras. We can also expect that, whatever the pixel count of the hybrid-focused GH6, there will be a lower resolution Panasonic GH6S intended purely for video.
Sony VX8017 camcorder
Take this with a pinch of salt for now, but the rumor mill is buzzing that Sony's first new camera of 2021 will be a camcorder – the Sony VX8017. That's according to Sony Alpha Rumors, which also notes that subsequent announcements could be delayed due to the fire that destroyed a Japanese component factory in November.
The nature of this camcorder is hard to ascertain, as the nomenclature doesn't make any obvious sense (particularly given the delineation between Sony's consumer and professional AX and VX lines, with CES being a consumer show), so we are definitely keen to get more details on this one.
Sharp 8K Video Camera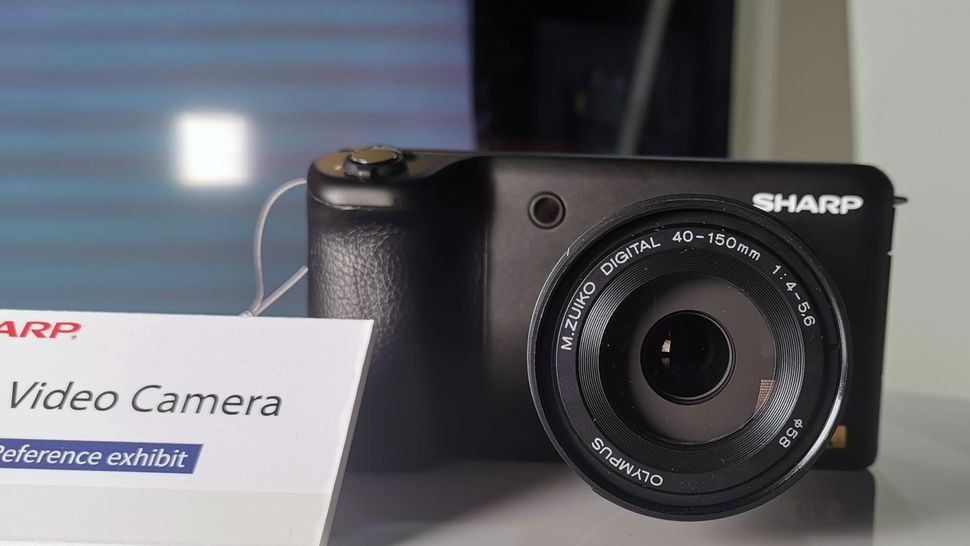 So, this is a picture of the Sharp 8K Video Camera that we took at CES… in 2019. Despite repeated reassurances that it would appear in 2020, the camera was conspicuous by its absence in anything but the most abstract form – such as a throwaway appearance in a photo on the Sharp website in December.
Will we see the 8K 30p body, with a 33MP 16:9 Micro Four Thirds sensor and 5-inch touchscreen, at CES 2021? Sharp is sharing a stand with Toshiba audio, so there's a chance that the product will be on display. If it's not, it probably doesn't bode well for what was the first 8K consumer camera to be announced by any manufacturer.
Read more:
Best Canon camera
Best Sony camera
Best Panasonic camera
Best camera drone