Sony first unveiled its new commercial drone back in January 2021, but with little information and just a handful of images. We surmised it was designed for Sony Alpha mirrorless cameras and that's now been confirmed by Sony's latest announcements – together with many more details about its features, pricing and availability.
The Sony Airpeak S1 (ARS-S1) is designed as a commercial drone for professional users and is a big step up from the average consumer camera drone. Sony has not yet revealed its payload capacity, but the price, when it goes on sale in September 2021, will be 1,100,000 yen, including taxes, which is around $10,000 in US dollars. That's in the same broad ballpark as other commercial drones, but a lot more than the DJI Matrice 600 Pro, for example.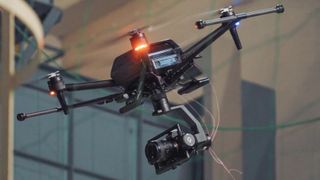 Sony Airpeak S1 key features
• Proprietary motor, propellor, control system and sensing technology, with obstacle detection
• AirPeak Flight remote controller to operate the aircraft, camera and gimbal, with live view, iOS and iPadOS compatible
• Maximum speed 90km/h
• Maximum angular velocity 180°/s
• Maximum tilt angle 55°
• Wind resistance of up to 20m/s
• 17-inch propellor and brushless motor with ESC (Electric Speed Controller)
• Stereo cameras in 5 locations (front, back, left, right, bottom), with Sony Vision Sensing Processor for stable flight even where GNSS reception may be affected or hindered.
• Integrated visual and sensor information including IMU (Inertial Measurement Unit), direction, barometric pressure, infrared ranging.
• Designed for A7S series cameras, FX3, A7R and A9 series, plus the Sony A1.
• Automatic Flight Missions via web-based AirPeak Base app.
• AirPeak Plus cloud service and AirPeak Protect Plan to cover accidental damage.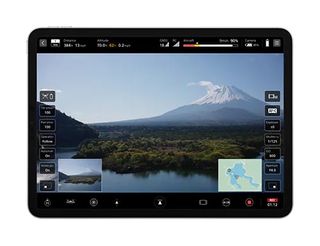 Sony AirPeak S1 price and availability
Sony has quoted September 2021 as the date when the AirPeak S1 will become available, and while the official press release quotes an "Open Price", it also estimates a price of 1,100,000 yen, or approximately $10,000.
Read more:
• Best camera drones
• Best drones for beginners
• Drone rules: US, UK and beyond
• Best DJI drones
• Best FPV drones
• Best underwater drones
• Best drones for kids