We first reported on Sony's plan to enter the drone market back in November 2020, but at that point all we had was the name – AirPeak – and a teaser video showing little more than a logo.
But the Sony CES 2021 keynote presentation on the first day of the major electronics show revealed pictures of the new drone system and gave a hint of its capabilities.
• More of the latest news from CES 2021
Presented by Mr Kenichiro Yoshida, Sony Chairman, President and CEO, the Airpeak drone on display is a professional four-rotor drone capable of lifting a full frame Sony mirrorless camera.
We don't yet know if this is the only Airpeak drone to be released initially or whether there will be more, but it looks as if Sony is not attempting to compete with regular camera drones from DJI and others, where the camera is integrated into the drone, but will instead be targeting the professional sector and going up against full-on cinema and filmmaking drones. This would tie in with Sony's ambitions in the cinema industry. Sony has said, though, that Airpeak will arrive 'later in the year', so this looks like a product in development rather than one that could hit stores any time now.
It is not clear from the video what Sony camera is fitted to the drone, but it looks rather like a Sony A9 II mounted in a cage that could have gimbal motors built in – Sony's product presentation at CES 2021 hinted as much without going into any technical details.
We will bring you more news as soon as we have it, but in the meantime, here are some more images from the Sony video.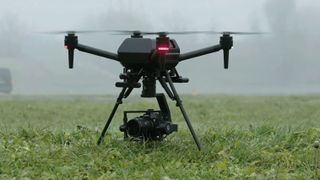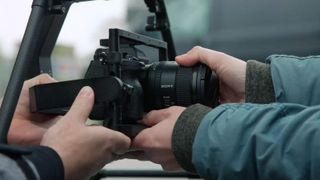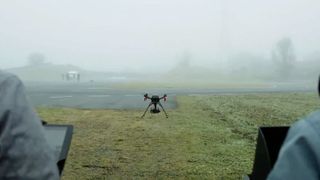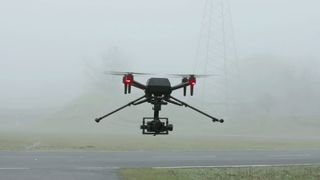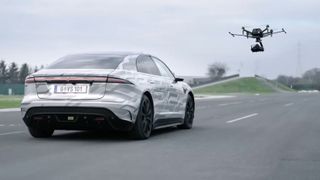 Read more:
• Best camera drones
• Best DJI drones
• Best drones for beginners
• Best Sony camera