With the arrival of the EOS R5 and EOS R6 cameras, the Canon EOS R is showing its age. However, it's still a formidable stills camera, though, and might actually be the perfect middle point between the two new Canon flagships for many enthusiast-level photographers.
Not everyone needs to shoot 8K video, and not everyone needs a whopping 45MP sensor resolution (here's looking at you, EOS R5). On the flip side, the EOS R6's 20.1MP resolution might be too low for some photographers. And that's where the EOS R can come in and steal the show.
Featuring a full-frame 30.3MP sensor that delivers the same fantastic image quality you'll find on the EOS 5D Mark IV, along with crisp 4K/30p video (albeit cropped), you won't be disappointed with the EOS R.
It's also a lot more affordable than the newer R5 and R6 siblings, even at full price. But thanks to Amazon's big Boxing Day sale, you won't need to pay the full AU$3,399 RRP – instead, you can save a very decent 25% on that and pick up the EOS R body for just AU$2,519. That's a saving of AU$880.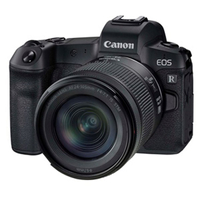 Canon EOS R (body only) | AU$3,399 AU$2,519 on Amazon (save AU$880)
A trusty sensor, great image quality and topnotch stills is what you'll get from the EOS R. Admittedly it won't be able to keep up with action as well as the EOS R6 or R5, but you can snap at 8fps continuously. Its autofocus is still pretty darn good and there are now plenty of native lenses as well.
If your budget doesn't quite stretch so far as the discounted price for the EOS R, then you can consider getting the Canon EOS RP. It's the cheapest full-frame mirrorless camera on the market, but don't be fooled by its affordability.
It's a very capable stills shooter, with great autofocus capabilities, low-light performance, and excellent image quality from its 26.6MP sensor. It's small, lightweight and a great beginner or enthusiast camera option, and it too is discounted on Amazon right now.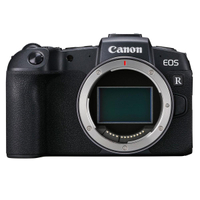 Canon EOS RP (body only) | AU$1,899 AU$1,529 on Amazon (save AU$370)
It may not seem like a big discount, but that's just under 20% off the RRP of AU$1,899. And there's absolutely nothing wrong with saving a little extra cash on an already affordable camera, so head to click on the green button to head to Amazon if you're keen on a camera for the new year.