Apple's annual WWDC (Worldwide Developers Conference) will be kicking off today (07 June) at 10AM PDT/ 1PM EDT / 6PM BST / 1AM ACT (08 June). While we're not expecting to see many hardware announcements, it does look like we'll be getting an official look at a wide variety of software updates, including iOS 15, watchOS 8, macOS 12, iPadOS 15 and tvOS 15.
Apple's Spring Loaded event in April heralded the arrival of the iMac M1 2021 and iPad Pro 2021 – both of which have been very well received. It also saw the hotly-anticipated arrival of AirTags, which are Bluetooth trackers perfect for keeping tabs on your wallet, keys or camera kitbag.
• Read more: Apple TV VPN
While we're mostly expecting software announcements today, there's still an outside chance that we'll see some Apple hardware – although this isn't a certainty. Read on below to discover the five things you can expect from the WWDC 2021 – and the one thing we can't expect, but we could end up seeing.
5 things to expect from WWDC 2021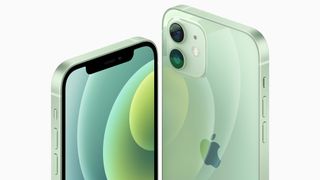 1. iOS 15
Apple's latest iOS update will likely be the biggest announcement of WWDC 2021. Rumors suggest that we'll be seeing updates to Messages, Safari, Health and Maps – but you won't be able to enjoy these improvements unless you're using an iPhone 7 or later. While we'll probably be seeing iOS 15 announced today, it's unlikely that the actual update will be officially rolled out until September. However, there will likely be a developer beta and public beta launched before that point.
2. iPadOS 15
iPadOS 15 is also expected at WWDC 2021, featuring multitasking improvements and the ability to put widgets anywhere on the home screen (according to these rumors). We would expect iPadOS 15 to be pretty similar in functionality to iOS15, as it usually is. We'll also be expecting separate developer and public betas before the official launch around September 2021.
3. macOS 12
We haven't seen many rumors regarding macOS 12, but we're still expecting the latest generation of macOS software at WWDC 2021. However, don't expect to see the software on your computer until later on this year.
4. watchOS 8
It looks as if the Apple Watch lineup will be receiving a software update as well, with watchOS 8 due to be announced at WWDC 2021. One of the potential updates to watchOS 7 is the introduction of a Mind app that's designed to help boost mental wellbeing. There's also speculation that the Health app will be added too – and we're likely to see some new watch faces as well.
5. tvOS 15
It seems pretty likely that we'll be seeing tvOS 15 appear at the WWDC 2021 event. According to The Verifier, we might be seeing a refreshed design and a children's mode with full parental control and screen time management tools. However, we'll have to wait until the event later on to see how accurate these rumors are.
1 thing NOT to expect from WWDC 2021
As previously mentioned, WWDC 2021 is usually primarily a software-based event – and this year doesn't look to be any different. So, you shouldn't expect to see any new hardware at the event… but that doesn't mean that Apple might not have a few tricks up its sleeve.
01. MacBook Pro (2021)
We've heard a few exciting rumors that a new MacBook Pro might be appearing. It's also been rumored the the MacBook Pro (2021) will include some version of the Apple M1 chip – possibly called 'M1X' or 'M2'. These 10-core Apple silicon chips are expected to include eight high-performance cores and two energy-efficient cores, along with 16 or 32-core GPU options and support for up to 64GB RAM. Rumors of a new MacBook Pro appearance are mixed, with some predicting a launch in the second half of the year, so don't get your hopes up too high…
Read more
Best student laptop
Best laptop for photo editing
Best iPhone for photography
Best tablet for photo editing
Best iPad for photo editing
Best iMac for photo editing
Best MacBooks for photo editing