Are you looking for the best MacBooks for photo editing in 2021? Apple's range of powerful – and portable – MacBook laptops are beloved by many photographers, and for good reason, as they pack powerful components that are essential for photo editing into slimline and stylish bodies.
They are easy to carry around, which makes them great for photographers who want to edit their photos while on the go, and they run the macOS operating system, which means you can use best photo editing software or the best video editing software.
Crucially, the best MacBooks for photo editing also offer excellent battery lives, which mean you can go through a whole work day using them without needing to find a power supply.
If portability isn't too important for you, but raw power is, then we have a separate guide of the best iMacs for photo and video editing.
What to look for with the best MacBooks for photo editing
So, what should you look for when buying the best MacBook for photo editing? The most important thing is the specifications of the MacBook. Most modern MacBooks are powerful enough to edit photos with ease, but not all MacBooks are made equal, and there are some MacBooks out there that are better suited for photo editing.
MacBooks now come with a choice of Intel Core-series processors, or there's Apple's new M1 chip found in the MacBook Pro M1 and MacBook Air M1. This ultra energy-efficiency chip can rival high-end Intel processors for speed, yet it sips battery power. The only significant drawback is memory is currently limited to a max 16GB with any MacBook M1 machine.
The amount of RAM is important, and we'd suggest 16GB or more. The more RAM you have, the faster and smoother the MacBook will feel to use. Applications will open more quickly, and you'll be able to have more open at once. 16GB may seem like slight overkill, but as you can't upgrade a MacBook's RAM further down the line, you'll need to spec it to last if you want years of silky-smooth service.
If you're working on particularly high resolution photos, then buying a MacBook with a discrete graphics card, like the MacBook Pro, is worth considering, as this will give you even better performance.
Storage space is also an important consideration, as unlike Windows laptops, you cannot open up and replace the hard drive of a MacBook. So, when buying a MacBook, you'll want to make sure it comes with a large enough hard drive. 500GB is the minimum we'd recommend if you're storing lots of photos.
Finally, there's the screen to think about. The larger screen you have, the more comfortable it will be to work on. Modern MacBooks come with high resolution 'Retina' displays, which helps ensure your photos look their best.
The best MacBooks for photo editing
Current MacBooks
These are the best MacBooks for photo editing, and they're also the current models in Apple's range - great if you want the very latest tech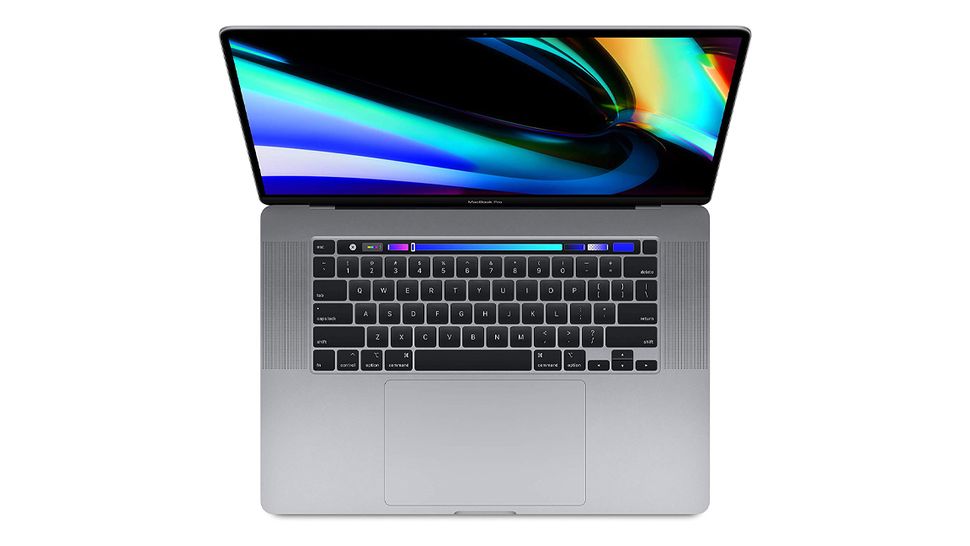 The 16-inch MacBook Pro came out in late 2019, but it's still the current large-screen MacBook if you need more workspace area than the 13-inch MacBook Pro M1 (below) offers. In fact, we reckon it's still the best MacBook for photo editing Apple has ever created. This is because Apple has packed it with some of the most powerful components you can find in a laptop, which means running photo editing apps like Photoshop is fast and smooth. You can configure the MacBook Pro (16-inch, 2019) so that it comes with specifications that suit your needs – and your budget – as well.
Best of all, the new MacBook Pro comes with that big 16-inch screen, which is simply stunning. The Retina display comes with a resolution of 3,072 x 1,920 and a pixel density of 226 pixels per inch, which means your photos will look incredibly sharp, with plenty of detail, and means you won't need to invest in an external monitor.
The MacBook Air 13-in M1 is impressive in three main areas: first, its design, finish and ergonomics; second, its sheer performance for a lightweight laptop; third, its value for money given those other two things.
Its Retina screen is, as ever, just beautiful. Apple says it has a 25% wider color range than sRGB, but doesn't mention Adobe RGB, which leads us to assume it's somewhere in the middle. The contrast, definition and brightness are stellar, and while the 2560 x 1600 resolution isn't 4K, it's an important step up from a regular 1920 x 1080 screen. It has that 'Retina' effect where you just don't see the dots any more and makes a surprising and subtle difference to the way you view, edit and evaluate digital images.
There are just two USB ports, which is annoying, it's not really a lot smaller than a regular MacBook, even though it looks like it, and the 7-core entry level model is a bit of an odd proposition, but these are pretty minor complaints. This is a beautifully made notebook computer that's great for mobile image editing if you need supreme portability over a larger screen size.
The new 13-inch MacBook Pro benefits from Apple's stonking M1 system-on-a-chip 'processor' (it's not strictly just a processor - it combines pretty much all the core aspects of a computer onto a single chip, much like a phone or tablet). This makes the MacBook Pro M1 supremely fast and yet also very power-efficient - the holy grail for laptop computing. Add Apple's gorgeous 2560 x 1600 IPS Retina screen and you're in photo editing nirvana.
Well, almost. At 13.3 inches, this MacBook Pro's svelte screen makes it brilliantly portable, but the downside is space for photo editing can feel a bit tight, especially when you've got a selection of Photoshop pallets expanded. Another limiting factor is memory, which is a paltry 8GB as standard, and can only be specced up to 16GB at the time of purchase, which is unusually mean for a MacBook Pro.
Consequently, we still rate the older Intel-powered 16-inch MacBook Pro as a slightly more versatile MacBook for photo editing. If you need something smaller, go for the MacBook Air M1 (above) - it's just as fast as the Pro M1, has the same stunning screen, but is usefully slimmer and cheaper.
Older MacBooks
These MacBooks are no longer the latest models, but they still pack a punch, cost less, and are still available new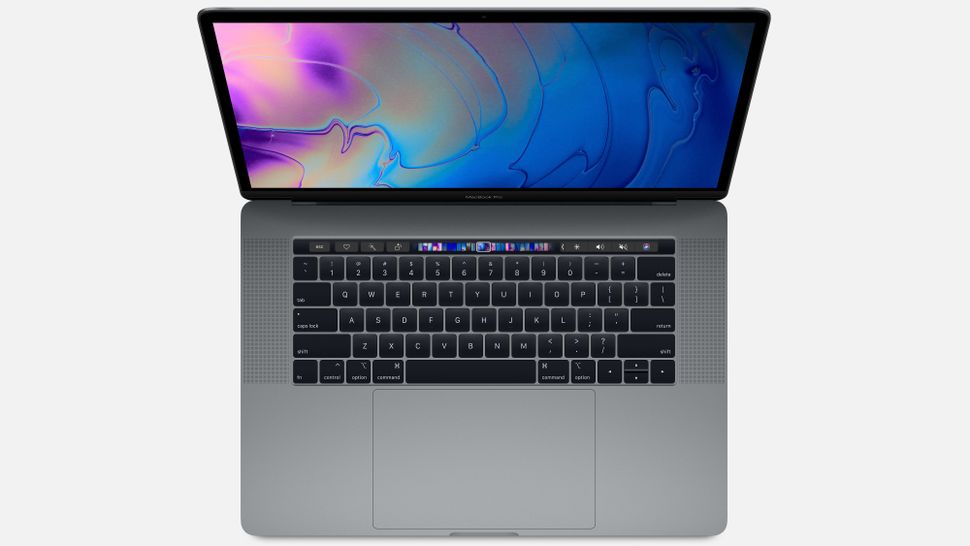 If you don't need the size of the 16-inch MacBook Pro, then the MacBook Pro (15-inch, 2019) is a fantastic choice that can save you money. Even though it was only released in the middle of 2019, Apple has replaced it with the 16-inch model.
Don't worry, though, that doesn't mean it's outdated. What it does mean is that the 15-inch model is no longer sold by Apple, but sold elsewhere, and there have been some decent price cuts as well.
So, you're getting a powerful MacBook with some of the latest tech, like hexa-core 9th-generation Intel processors and up to 32GB of RAM, plus Radeon Pro Vega 20 graphics, and some tasty discounts as well!
The MacBook Air is the most affordable route into getting an Apple MacBook. The early 2020 version of the MacBook Air directly precedes the current MacBook Air M1 (above) and was a significant power upgrade over previous Airs. But what really sets it apart is its keyboard design... Gone are the old butterfly switches, which were too shallow for many people, and prone to sticking if they filled with crumbs. Instead you get Apple's Magic keyboard, which first appeared on the 2019 MacBook Pro. This makes for a better typing experience, for those that need to send emails and type essays/reports, as well as edit images. A nice bonus for eco warriors is that Apple says this is the first MacBook that uses 100% recycled aluminum (so treat yourself and save the planet at the same time!).
If you're after the power of a MacBook Pro, but the current and 16-inch and M1 models are a bit too pricey, then the 13-inch 2019 MacBook Pro could be the best MacBook for photo editing for your needs.
While it's not quite as powerful as the latest MacBook Pros, it still offers some excellent performance thanks to modern components that bring the 13-inch MacBook lineup bang up to date. The 13-inch screen might be a bit too small to work on comfortably when editing photos, but it does the job when you're away from your studio, and Apple's Retina resolution means even if it's on the small size, it still looks fantastic.
Buying older models of Apple's MacBooks is a great way to save money whilst still getting excellent performance, as 2018's model proves. With its hexa-core 8th-generation Coffee Lake processor and up to 32GB of RAM there is still not a single thing you can throw at this laptop that it can't handle.
Apple doesn't sell the 2018 model any more, but other stores still do, and there are often tempting price cuts that allow you to get hold of one of Apple's most powerful laptops for a (semi) reasonable price.
Read more
The best iMac for photo editing
The best photo-editing laptops
The best laptops for video editing
The best photo-editing software
The best video-editing software