Building on the success of Nikon's AF-S VR Micro 105mm f/2.8G macro lens for F-mount DSLRs, this new Z-mount lens takes everything to a new level. While it delivers the same full 1.0x macro magnification at its closest focus distance of 0.29m, it has an uprated optical VR system that boosts effectiveness from 3-stops to 4.5-stops. It also adds a feast of handling finery as well as delivering a mighty upgrade in image quality.
The lens costs about 50 per cent more to buy than the Nikon Z MC 50mm f/2.8, which was launched at the same time, but the 105mm is a properly pro-grade lens, more than worthy of its place in the S-line stable, and a much more serious tool for macro photography.
Specifications
Mount: Nikon Z
Full frame: Yes
Image stabilization: Yes
Autofocus: Yes
Lens construction: 16 elements in 11 groups
Angle of view: 23 degrees
Diaphragm blades: 9
Minimum aperture: f/32-51
Minimum focusing distance: 0.29m
Maximum magnification ratio: 1.0x
Filter size: 62mm
Dimensions: 85x140mm
Weight: 630g
Key features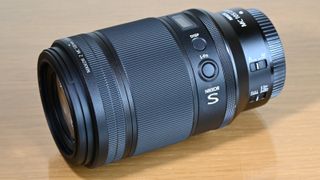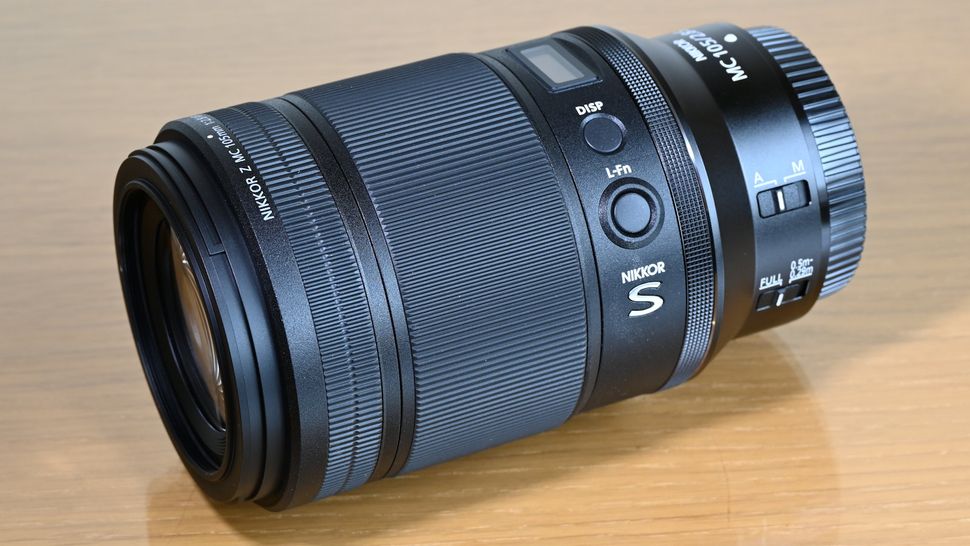 Nikon has packed a wealth of features into this lens, which has a 105mm focal length that's favored by most macro photographers. The lens certainly isn't confined to extreme close-up shooting, however, and works equally well as a fast, short telephoto optic for portraiture and general shooting.
The optical path is top-notch, featuring one aspherical element and three ED (Extra-low Dispersion) elements, in a total line-up of 16 elements in 11 groups. Unlike in the Z MC 50mm lens, the focusing mechanism is fully internal, so the physical length remains fixed throughout the entire focus range, rather than extending at shorter focus distances. Autofocus is driven by a Dual-Motor Multi-Focus STM system, which is not only super-fast and virtually silent in operation, but also helps to minimize chromatic aberrations. Both Nano Crystal Coat and ARNEO coating are used to keep ghosting and flare to a minimum, while a fluorine coating on the front element repels moisture and grease.
The optical VR system is similarly impressive, driven by voice-coil motors and delivering 4.5-stop effectiveness, at least in general shooting. As with any optically stabilized macro lens, however, the effectiveness drops off at very close focus distances.
Build and handling
The lens is comprehensively weather-sealed and has a really pro-grade feel to it, matching the standard set by the Nikon's top-end 'trinity' Z-mount zooms including the Z 14-24mm f/2.8 S, Z 24-70mm f/2.8 S and Z 70-200mm f/2.8 VR S. Further similarities with these lenses include a useful range of handling extras. There's a customizable control ring which you can assign to the likes of aperture, exposure compensation and ISO. You also get a customizable Lens-function button and a multi-function OLED display, which can show focus distance, depth of field markers and aperture setting.
The electronically coupled focus ring enables ultra-fine adjustments which are often necessary in extreme close-up shooting. Another neat customization extra is that, when using the lens on a Z-mount camera launched after October 2020, you can reverse the operational direction of the focus ring if you feel the need. There's a focus range limiter which can lock out the short section between 0.29m and 0.5m.
For shooting extreme close-up, the working distance between the front of the lens and the object you're shooting is a useful 15cm or 6 inches. That's a lot more practical than the 5cm or 2 inches of the Z MC 50mm lens.
Performance
Performance is simply stunning in all respects. The autofocus system is incredibly agile for a macro lens and unerringly accurate with excellent consistency for both macro and general shooting. The optical VR lives up to its 4.5-stop billing and the wealth of customizable controls helps to simply 'get the shot' every time.
Image quality is sumptuous. Not only is this lens razor-sharp, but the supreme levels of sharpness are maintained from the centre right out to the extreme edges and corners of the image frame. Both axial and lateral chromatic aberrations are virtually non-existent, while the merest hint of barrel distortion is practically undetectable, even without using in-camera corrections. The dual coatings help to ensure that ghosting and flare are kept to an absolute minimum.
Sample photos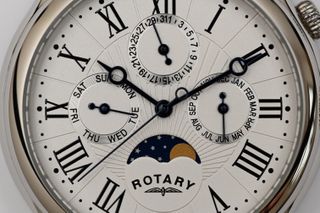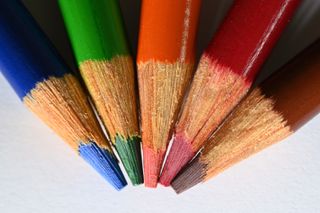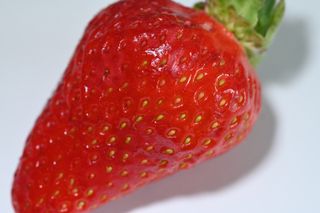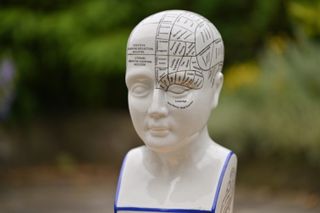 Lab data
We run a range of lab tests under controlled conditions, using the Imatest Master testing suite. Photos of test charts are taken across the range of apertures and zooms (where available), then analyzed for sharpness, distortion and chromatic aberrations.
We use Imatest SFR (spatial frequency response) charts and analysis software to plot lens resolution at the centre of the image frame, corners and mid-point distances, across the range of aperture settings and, with zoom lenses, at four different focal lengths. The tests also measure distortion and color fringing (chromatic aberration).
Sharpness: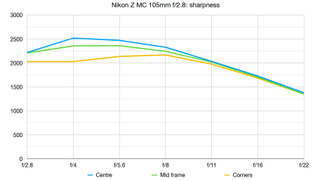 Sharpness is massively impressive, not only at the centre of the frame but right out to the extreme edges and corners. And that holds true throughout the entire aperture range.
Fringing: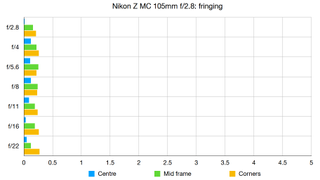 Both axial and lateral chromatic aberrations are virtually non-existent, even with in-camera corrections switched off.
Distortion: -0.6
There's only a barely perceptible amount of barrel distortion, which will practically always go unnoticed, and in-camera correction is available anyway.
Verdict
A truly versatile lens, the MC 105mm works brilliantly for everything from sports and wildlife photography, through portraiture and landscape, to extreme close-ups, where its 1.0x magnification factor reveals near-microscopic levels of fine detail. It's a tough, weather-sealed lens that has refined handling characteristics and a host of customizable extras. All in all, it's one of the finest Nikon Z lenses that we've seen to date, and that's really saying something.
Read more:

The best Nikon cameras
The best Nikon lenses
The best macro lenses
Best ringflash for macro photography
The best tripods