The Nikon Z 85mm f/1.2 S has been a long time coming. So much so that it's more of a 'me too' lens than a real revelation. For DSLRs, Canon has been making 85mm f/1.2 lenses for around 35 years, and its latest RF 85mm f/1.2L USM for mirrorless cameras is available in two versions, the pricier 'DS' edition adding an apodization filter to take the hard edge off bokeh discs.

By contrast, Nikon's F-mount prime lenses with autofocus generally topped out at f/1.4. That's surprising, since Nikon launched a manual-focus 50mm f/1.2 AI lens all the way back in 1978, upgrading it to the AI-s version in 1981. And there's never been a Nikon 85mm f/1.2 lens until now. It comes nearly three years down the line from the similarly speedy Z 50mm f/1.2 S, and nearly four years after the rather bonkers behemoth that is the Z 58mm f/0.95 S Noct manual-focus lens.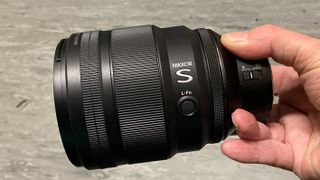 Although late to the portraiture party, the Z 85mm f/1.2 S certainly hit the ground running, scooping the honor for Best Portrait Lens in the 2023 TIPA Awards.
Specifications
Lens construction: 15 elements in 10 groups
Full-frame: Yes
Autofocus: Yes
Stabilization: No
Angle of view: 28.5 degrees
Diaphragm blades: 11
Minimum aperture: f/16
Minimum focusing distance: 0.85m
Maximum magnification ratio: 0.11x
Filter size: 82mm
Dimensions: 102.5x141.5mm / 4.1x5.6"
Weight: 1,160g / 2lbs 9oz
Key features
Aperture is everything. When you need to focus all of the attention on the eye of a portrait sitter, and throw the background into a dreamy blur, there's no substitute for a really bright aperture. For indoor portraits or at twilight, especially at weddings and events, when you want to use moody ambient lighting but still need a sufficiently speedy shutter speed to freeze any movement, a bright aperture also comes into its own.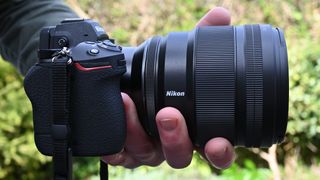 The combination of an 85mm focal length and f/1.2 aperture fits the bill perfectly for shooting with Z system full-frame cameras. Naturally, the lens is also fully compatible with Z DX (APS-C) format cameras like the Nikon Z fc, Z 50, and Z 30, where the 'effective' focal length of 127.5mm works a treat for really tight headshots. Even so, the size and price of this lens make it rather an overkill for a Z DX body.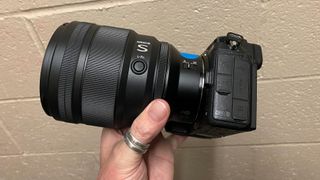 Effective autofocus is a crucial feature. When you're aiming to get a portrait sitter's eye perfectly focused, the super-tight depth of field of an 85mm f/1.2 lens makes pinpoint focusing a real challenge. If they're honest, most photographers who've used Canon's EF 85mm f/1.2 lenses on DSLRs would confess to a disappointing hit rate. This Nikon lens uses dual AF drive units that work in tandem to move different groups of elements, intending to make the most of Z system cameras' advanced hybrid autofocus systems and to deliver consistent accuracy with a good turn of speed.

The accuracy of autofocus is further enhanced by the Eye-detection AF capabilities of Nikon's Z system cameras. The lens's autofocus motors themselves are of the linear stepping motor variety, which tends to be rapid for stills while also delivering smooth and virtually silent transitions when shooting video. It's still a challenge though, with some heavyweight glass to move around.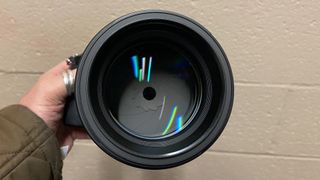 The optical line-up includes 15 elements in 10 groups, complete with one ED (Extra-low Dispersion) element and two aspherical elements. The overall aim in the design is to deliver excellent sharpness, clarity, and color rendition, along with minimal aberrations and silky-smooth bokeh. More on that later.
Build and handling
There's no denying this is a chunky lens. It's about an inch longer than the competing Canon RF 85mm F1.2 lens but about the same weight, at 1,160g or 2lbs 9oz. It's actually a little shorter but marginally heavier than the Nikon Z 50mm f/1.2 S, and both lenses share the same 82mm filter attachment thread.

Ultimately, the lens isn't really any bigger or heavier than many a 24-70mm f/2.8 'trinity' zoom. It feels perfectly manageable and well-balanced on a full-frame Z system body, even for long periods of handheld shooting.

Handling is enhanced by the inclusion of a customizable L-fn (Lens function) button. This is typically assigned to AF-hold or AF-on, although other options are available via an in-camera custom settings menu. The same goes for the additional control ring, which can be assigned to functions like stepless aperture adjustment, exposure compensation, and ISO sensitivity.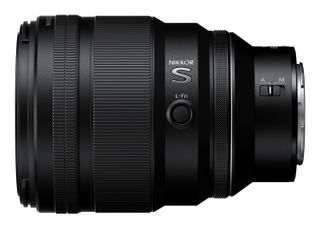 If you feel the need to focus manually, there's good news in that the electronically coupled focus ring operates smoothly and enables very fine and precise adjustments, while giving good tactile feedback. One handling extra that's featured in many top-end Nikon Z system lenses, including the Z 50mm f/1.2 S, is an OLED info display with the option of cycling through various parameters. However, that's lacking in this lens.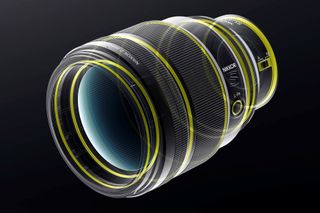 Build quality feels very solid, as you'd expect in a lens at this price point. Multiple weather-seals are fitted around all of the joints, control rings, and the L-fn button and A-M focus mode switches. That's another plus point for photographers shooting portraits at weddings and other events, which need to go ahead whatever the weather.
Performance
Even wide-open at f/1.2, sharpness is stellar where you want it, even if that's well away from the center of the image frame. Equally important for this class of lens, bokeh is lusciously soft and creamy, with a really nice roll-off between in-focus and defocused areas. Defocused pinpricks of light and bright spots remain well-rounded when stopping down a little, thanks to the aperture diaphragm having no less than 11 blades. The lens is a step ahead of the Nikon Z 50mm f/1.2 S in this respect, the latter giving a noticeable 9-sided outline to bokeh disks when stopping down a bit.

The autofocus system lives up to its billing, with speedy performance and consistently reliable accuracy, enabling an excellent hit rate even when shooting close-ups at f/1.2, with a super-thin depth of field. The lens naturally also benefits from the in-body stabilization of all Nikon full-frame Z system bodies, helping to beat the shakes under really low lighting levels without the need to bump up the camera's ISO setting which can scupper image quality.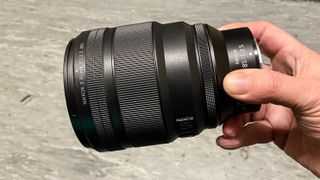 Fast lenses often suffer from axial chromatic aberration, often referred to as 'bokeh fringing', which typically gives colored fringes to high-contrast edges in scenes just in front of or behind the plane of focus. This Nikon does a fine job of keeping it to an absolute minimum. Lateral chromatic aberration is also negligible, even out at the edges and corners of the image frame, where coma is also minimal.

When shooting into the light, Nikon's Nano Crystal Coat does the business in keeping ghosting and flare under control, helping to maintain clarity and contrast. Vignetting is quite noticeable when shooting wide-open but automatic in-camera correction is available and it's nice to have the choice of whether to use the fix or not, as vignetting can add to creative expression for a variety of compositions.

All in all, the image quality and overall performance are everything you could hope for in a really top-drawer portrait lens, and more besides.
Sample images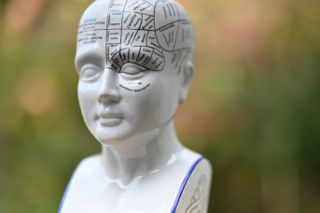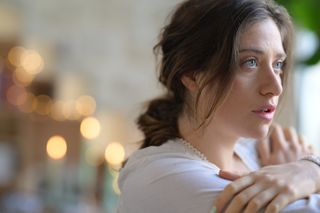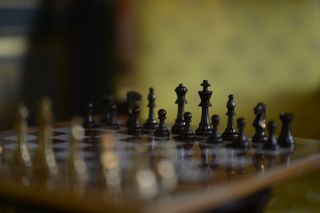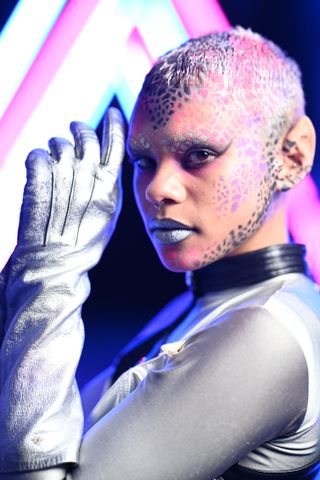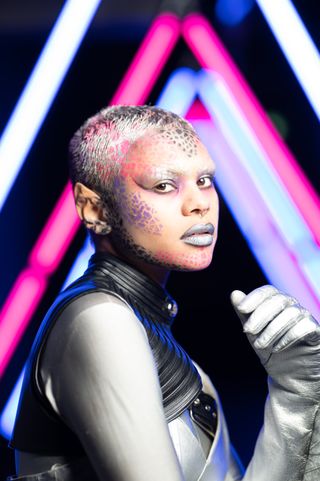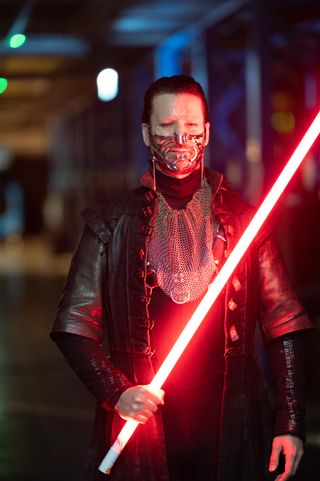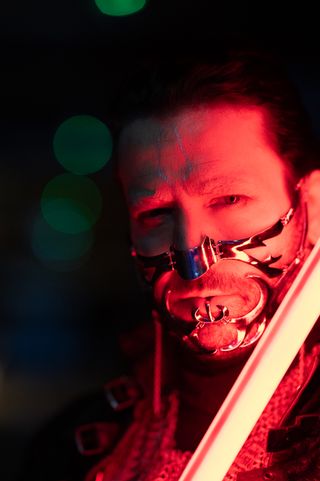 Lab results
We run a range of lab tests under controlled conditions, using the Imatest Master testing suite. Photos of test charts are taken across the range of apertures and zooms (where available), then analyzed for sharpness, distortion and chromatic aberrations.

We use Imatest SFR (spatial frequency response) charts and analysis software to plot lens resolution at the center of the image frame, corners and mid-point distances, across the range of aperture settings and, with zoom lenses, at four different focal lengths. The tests also measure distortion and color fringing (chromatic aberration).

Sharpness: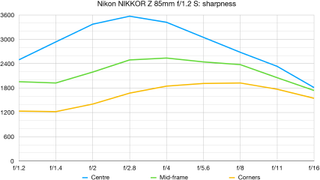 For an f/1.2 lens, sharpness is absolutely exceptional even when shooting wide-open, from the center of the frame right out to the extreme edges and corners. The Nikon easily outguns the competing Canon RF 85mm F1.2L USM for sharpness throughout the aperture range, especially in the areas away from the center of the frame. At apertures wider than f/2, it also eases ahead of the Nikon Z 50mm f/1.2.

Fringing: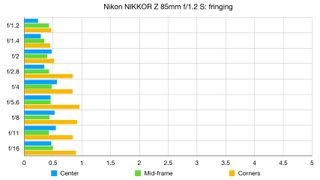 Both axial and lateral chromatic aberrations are extremely negligible. In-camera correction is automatically applied for the latter but it's really not necessary, and color fringing is pretty much unnoticeable when processing RAW files with corrections disabled.

Distortion: 1
Our lab tests revealed a touch of pincushion distortion but it's hard to spot in real-life images. In-camera correction is available but, as with color fringing, it's generally unnecessary.
Verdict
There's nothing wrong with the budget-friendly Nikon Z 85mm f/1.8 S but it lacks an ultra-bright aperture favored by portrait, wedding and fashion photographers for getting a really tight depth of field. Nikon has now launched this 85mm f/1.2 Z system prime for its mirrorless cameras, its superior speed overtaking the longstanding F-mount AF-S 85mm f/1.4G lens. It's actually the first 85mm f/1.2 lens that Nikon has ever made and, although it's quite chunky, it handles beautifully and delivers simply spectacular image quality, combining scintillating sharpness with sumptuously smooth bokeh. For Nikon-toting portrait perfectionists, the wait is finally over. This lens is destined to become a modern-day classic.
Read more: Find out more about the best gear from Nikon with our guides to the best Nikon lenses, the best Nikon portrait lenses, and the best Nikon camera.