Most of us wanting a wide-angle zoom for a Z-mount Nikon mirrorless camera should look no further than the deeply impressive NIKKOR 14-30mm f/4 S, which delivers exceptional image quality and excellent all-round performance in a relatively compact and lightweight construction, all at an affordable price. There are those, however, that insist on a faster, more top-flight f/2.8 aperture rating. That's the driving force behind the newer 14-24mm, which doesn't go as far in terms of zoom range but gives you a whole extra f/stop to play with. Nikon's DSLR-format AF-S 14-24mm f/2.8G ED has achieved nigh-on legendary status over the years but this new Z-mount lens aims even higher. And it needs to aim high, as its sibling 24-70mm and 70-200mm f/2.8 Z-mount lenses are both star performers.
Specifications
Mount: Nikon Z
Full frame: Yes
Autofocus: Yes
Image stabilization: No
Lens construction: 16 elements in 11 groups
Angle of view: 114-84 degrees
Diaphragm blades: 9
Minimum aperture: f/22
Minimum focusing distance: 0.28m
Maximum magnification ratio: 0.13x
Filter size: 112mm (via hood)
Dimensions: 89x125mm
Weight: 650g
Key features
Typical of Z-mount trinity zooms, the 14-24mm has a wealth of high-end features. As well as a mechanical zoom ring and electronically coupled focus ring, there's an independent, customisable control ring, a customisable Lens-Function button and a multi-function OLED display.
The optical path is of the highest order, featuring three top-grade aspherical elements and four ED (Extra-low Dispersion) elements, along with both Nano Crystal Coat and ARNEO coatings, plus a moisture- and grease-repellent fluorine coating on the front element, which also aids easy cleaning.
Ultra-wide-angle, large-aperture lenses typically have an integral hood that precludes the easy fitment of filters. You'd generally need to invest in a specialist filter system like the Lee Filters SW150 Mark II, which has bespoke adapters for a number of popular lenses. This Nikon lens gets around the problem by featuring a very short, stubby integral hood, which is really only useful for giving a little protection to the bulbous front element. A specially shaped lens cap is supplied and the lens comes with two additional hoods, one for regular shooting plus a larger, oversized hood that features a 112mm filter thread and its own lens cap.
There's a catch, however, in that the filter-friendly hood can only be used with screw-in filters rather than a filter holder for square or rectangular filters. Nikon recommends use of only its own-brand ultra-low-profile filters to avoid possible vignetting, and they're massively expensive. For example, the circular polarizer filter costs a monstrous £550/$680 - that's more than a NIKKOR Z 50mm f/1.8 S prime lens.
Build and handling
As you'd expect from a fully pro-grade lens with this sort of price tag, build quality is solid and robust, and features copious weather-seals. A further plus point is that the construction is relatively compact and lightweight for such a wide-angle, wide-aperture zoom. Indeed, Nikon points out that it's the shortest and lightest lens in its class.
Some of the features that we've listed already enhance the lens's handling characteristics. The stepless, programmable control ring can be assigned to various functions and is particularly useful for click-free adjustment of the aperture when shooting video. Similarly, the Lens-Function button can be assigned to a variety of functions to best suit the way you shoot, while the 'DISP' button cycles through different options for the OLED display, including focal length, focus distance and depth of field.
Performance
For such a wide-angle lens, levels of sharpness are scintillating, from the centre of the image frame right out to the extreme edges and corners. This holds true throughout both the zoom range and the aperture range. Barrel and pincushion distortions can be quite noticeable at the short and long end of the zoom range, respectively, but are easily overcome with automatic in-camera corrections. The same goes for vignetting at any focal length, when shooting wide-open at f/2.8.
Lateral and longitudinal elements of colour fringing are negligible and sagittal coma flare is also very minimal, making the lens a top performer for astrophotography or for any subject where you have pinpoints of light in the scene, especially towards the edges and corners of the image frame.
Aperture control is very accurate and consistent, thanks to an electromagnetically controlled diaphragm, while the stepping motor-based autofocus system is similarly reliable, as well as being fast and virtually silent in operation. All of these factors enhance performance for shooting both stills and video, the latter also benefitting from minimal focus breathing.
Sample images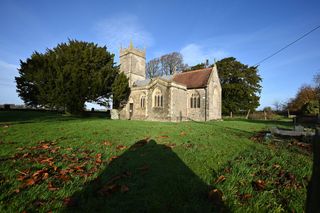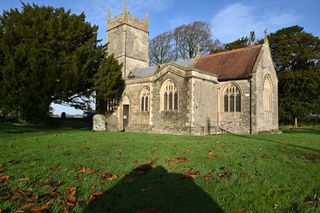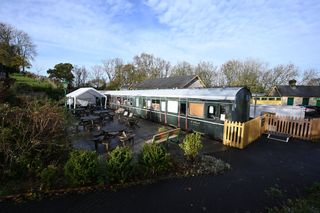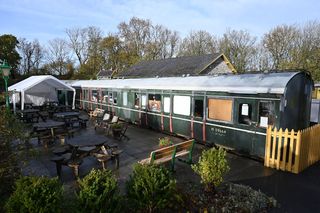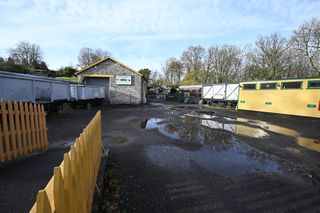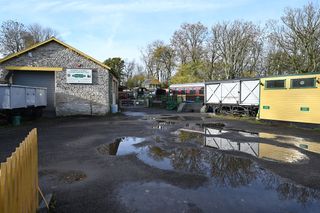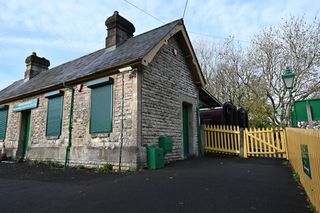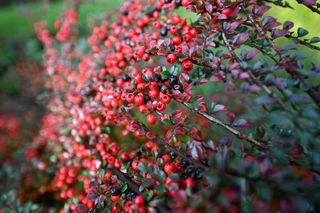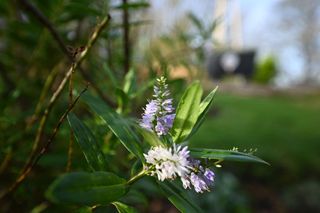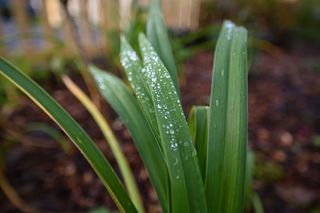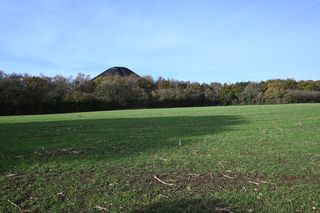 Lab tests
Sharpness:
The sharpness scores in the two graphs below are produced by shooting a monochrome test chart covered in multiple sharp boundaries between black and white. This image is then assessed by specialist software, with the extent of blur on the contrast boundaries at the centre, mid and edges of the image converted into a spatial frequency value to determine how many line widths per picture height the lens is capable of resolving. A higher spatial frequency corresponds to a greater number of finer lines over a given distance that the lens can resolve - this number is the sharpness score.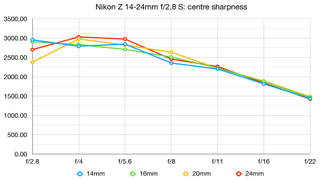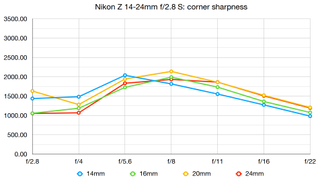 In-keeping with the Z 24-70mm and Z 70-200mm f/2.8 lenses, this 14-24mm is wonderfully sharp in the centre of frame throughout its focal range, right from f/2.8 to f/11. Corner sharpness is inevitably lower, as any lens this wide will struggle when shooting our flat test charts at such close range. However, Nikon's engineers have done a fantastic job, as corner sharpness at f/5.6 to f/11 is very impressive at all focal lengths.
Fringing:
The chromatic aberration scores are calculated using the same chart we use for measuring sharpness. This time the processing software assesses the sharp black-white contrast boundaries and determines the width in pixels of the colour fringe that divides black from white - the larger the width of the fringe, the greater - and worse - the fringing score.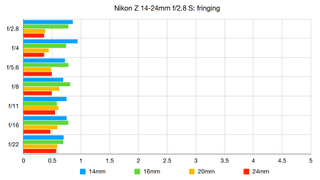 A fringing score below 1 will result in aberrations so negligible that you're unlikely to spot them in real-world shooting. Consequently, the Z 14-24mm f/2.8 is as good as a fringing-free lens, no matter what focal length or aperture you're shooting at. And these scores are obtained with in-camera fringing correction disabled - impressive stuff.
Distortion:
At the top and bottom of our lens test chart are horizontal black bars that run its full width. A lens that bulges these lines towards the edges of frame produces barrel distortion, the degree of which is indicated by a negative score. Shrinking (pincushion) distortion, usually produced by a telephoto lens, produces a positive score. The higher the number - positive or negative - the greater the distortion. A score of zero indicates no distortion.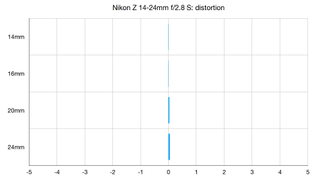 A lens this wide will inevitably produce some visible bulging barrel distortion, unless in-camera corrections are applied, which is exactly the case here. Sadly, distortion correction can't be fully disabled in Nikon Z cameras, so we can't assess the lens's true optical distortion. Therefore, the distortion results here can't be directly compared to other ultrawide lenses that aren't flattered by firmware distortion compensation.
Verdict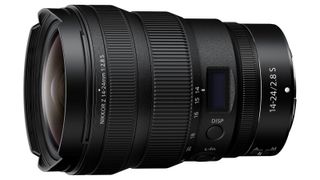 Yet again, Nikon really has made the most of what the Z-mount's large diameter and close proximity to the image sensor have to offer, enabling the design and manufacture of a spectacular wide-angle zoom. Build quality, handling, performance and image quality are all sublime, although distortions can be quite noticeable when uncorrected. By contrast, Sigma's 14-24mm f/2.8 DG HSM Art lens for DSLRs delivers excellent image quality that's virtually distortion-free, and only costs about half as much to buy. Ultimately, the Nikon Z 14-24mm is a great lens but it's not the greatest value for money.
Read more:
The best Nikon wide-angle zoom lenses
The best lenses for astrophotography: fast ultra-wide lenses for the night sky