The iPhone 8 Plus was first released in 2017 and since then Apple has brought out its newer flagship products – not least the most recent iPhone 11, iPhone 11 Pro and iPhone 11 Pro Max – meaning now you can pick up a bargain-priced iPhone 8 or iPhone 8 Plus easily.
And now that you have your prized iPhone 8 Plus – comprising a lot of glass – you'll be wanting to protect it from dents, cracks, and shattered displays.
To make your cell-case-buying decision easier, we've highlighted six of the best Apple iPhone 8 Plus cases, covering various styles and budgets for you below.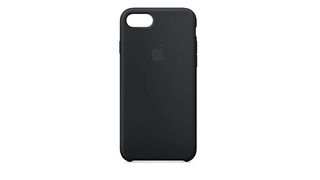 This official case from Apple fits snugly over the volume buttons, side button, and curves of your device easily. The silicone material has a good, grippy feel and the case is so slim it barely adds any bulk (making this iPhone and case great for anyone with small hands.) The soft microfibre lining on the inside also helps to protect your iPhone 8+ from scratches, shocks and falls.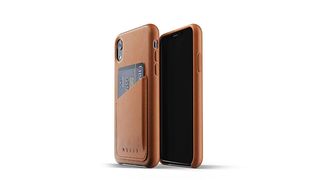 If you're after a little bit of style, then look no further: This case, from Mujjo, is crafted out of high-quality, vegetable-tanned leather, and comes with a handy pouch on the back for storing essential cards. It will protect your iPhone from basic falls, and it has been designed to withstand the damaging wear and tear caused by friction against rough materials, such as jean pockets.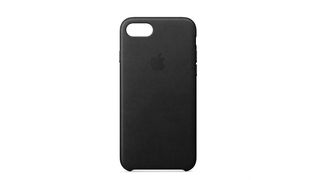 This official cell case from the makers of the iPhone fits perfectly. Apple has ensured that none of the functionality of the phone is lost. In terms of its styling, it looks like the Mujjo leather case, but, as it's an Apple brand, is touch more expensive. This case has been crafted using soft French leather and it features Apple's microfibre lining, that adds further protection against bumps and falls.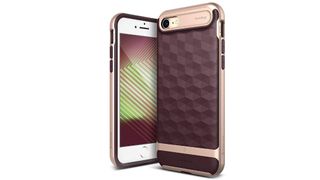 This lightweight case from Caseology will snugly guard your phone. The case's deceptively slim profile packs durable double layers, and encasing your devices with certified military grade protection so you can rest assured that your iPhone 8+ will be safe. The flexible TPU provides good shock absorption, while a rigid outer shell of polycarbonate and carbon fiber corners guards your phone against dents and impacts.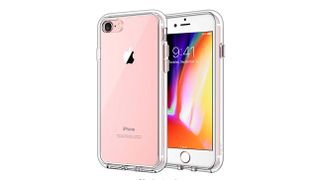 This completely see-through case from JETech (which can also be used on the iPhone 7 Plus) fits the iPhone 8+ perfectly. As the pricing suggests, this case is quite basic, but if you're looking for a simple, crystal-clear case and don't want to spend much money, this case is the one to go for. It'll protect against little drops, scratches and scuffs.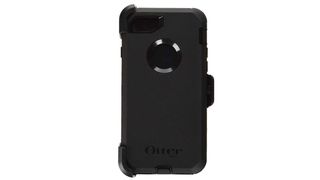 OtterBox products are known for their durability, and with each protective case going through over 230 hours of testing it's not difficult to understand why.
The case's polycarbonate shell offers great protection against drops, bumps and shocks, and its built-in screen protector prevents scratches. This case certainly isn't the most stylish one available, but if you're after protection, this case is the one to opt for.