It's been a while since the Apple iPhone 7 was first released, but the iPhone 7 remains a popular choice for people wanting a less expensive, but fully functional smartphone. The great news is, manufacturers of iPhone 7 cases have been producing cases since its release – so now there's a huge choice of cases available to you.
So, whether you're after something to improve your phone's style, customize it, or to protect it from harm, there are many options at every price point.
To make the choice a little easier for you, we've highlighted six of the best Apple iPhone 7 cases, covering various styles and budgets.
Also, note that any iPhone 7 case you're thinking of buying will also fit the iPhone 8 (due to their shared design).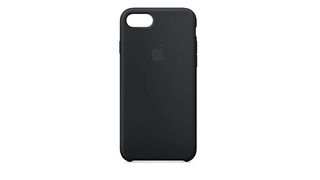 Designed for iPhone 8 – but also works with the iPhone 7 – this silicone case fits snugly over the volume buttons, side button, and curves of your device easily. The silicone material has a good, grippy feel and the case is so slim it barely adds any bulk (making this phone and case ideal for those with smaller hands.) The soft microfibre lining on the inside also helps to protect your iPhone 7 from scratches, shocks and falls.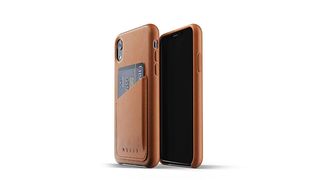 If you're the type of person who wants a case that also stores a few essential cards, then look no further: This case, crafted out of high quality vegetable-tanned leather, comes with a useful slot on the back so you can carry a few cards with you wherever you go.
This case will protect your phone from falls, and it has been designed to withstand the damaging wear and tear caused by friction against rough materials, such as jean pockets.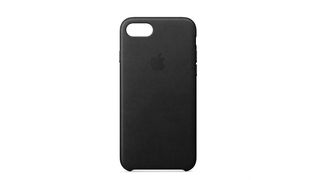 This is another leather offering, but this time, from the people who designed the phone itself. Apple has ensured that the fit of the case is perfect, so all none of the functionality of the phone is lost. The case has been crafted using soft French leather and it features Apple's microfibre lining, that adds further protection against bumps and falls.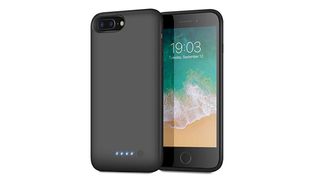 If you're constantly running out of phone charge, it's probably time you invested in a battery case... This great case, from Kilponen, will ensure that you're never stuck without power again (and it's a little cheaper than Apple's own battery wallet case).
It might be a little on the bulky side, but will give you a battery capacity of about three times that of the iPhone. The case can be charged while it is in use using the standard Lightning cable supplied with your iPhone.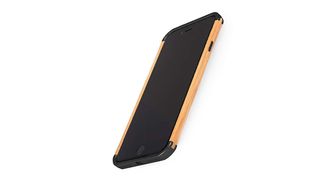 There's no denying that this case from Vesel is very expensive, but it's also beautifully crafted. This hand-finished product is a stylish combination of wood and aluminum, with smart aluminum buttons. What's more, you can mix and match gold, rose, black, or silver aluminum with oak, walnut, maple, or pear wood to get the exact look you want.
The slim case is designed to showcase the beauty of the iPhone and doesn't hide the Apple logo. The front lip is large enough to fit a glass screen protector. The back lip fixes the camera bump issue and indirectly protects the camera lens.
This is a great choice for anyone where money isn't an issue!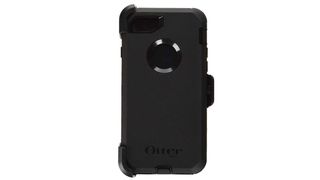 OtterBox products are known for their robustness, and rightly so, each protective case goes through over 230 hours of testing! The case's polycarbonate shell offers great protection against drops, bumps and shocks, and its built-in screen protector prevents scratches. This case might not be the most stylish looking one available, but if you're after protection, this is the one to go for.
Read more
• Best iPhone for photography
• Best phone cases
• Best camera phone
• Best wireless chargers